Ministry of Infrastructure and the Environment of the Netherlands / Organisation for Economic Cooperation and Development / World Water Council
The Roundtable on financing water
Monday 28 August | 16.00-17.30 |<span class="modelPlaceRoom"><strong>Room:</strong>NL Pillar Hall / Pelarsalen</span>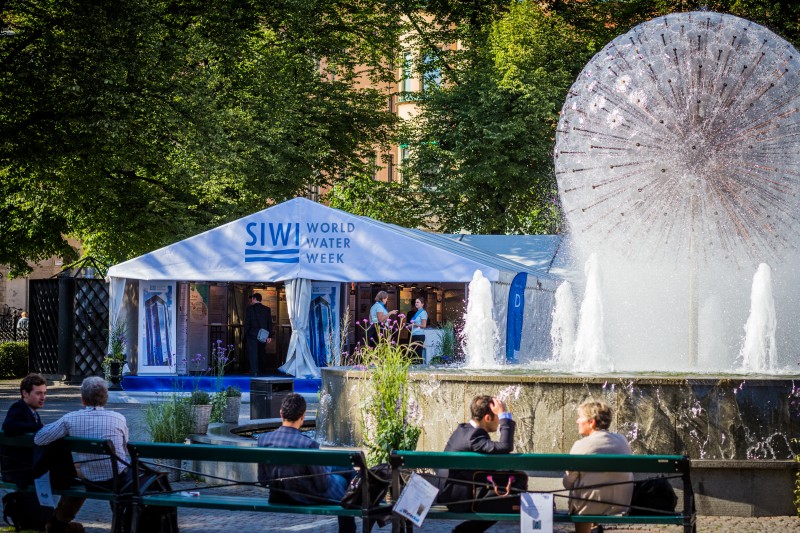 Investment in water security falls short of global needs and goals. The impacts on communities, economies and the environment are significant. This is particularly so for sanitation and wastewater treament.
The Roundtable on Financing Water was initiated by the OECD, the World Water Council and the Netherlands to facilitate the financing of investments that contribute to water security and sustainable growth through: awareness-raising on the need for such investments; consensus building on the necessary enabling conditions; and the development of practical recommendations for action. It is geared towards governments and regulators in developed, emerging and developing economies; financiers and investors; development finance organisations; corporates; philanthropies; academia; and civil society organisations.
The session will continue discussions initiated at World Water Week in 2016, and at the inaugural meeting of the Roundtable (in April 2017, in Paris),with illustrations for sanitation and wastewater treament. A range of investors will share their perspective on investment opportunities in the water sector. Recent developments in blending different sources of finance will be shared and discussed. We will discuss how the Roundtable can inform the High-Level Panel on water.
The second meeting will take place on 13 September, at WATEC, in Tel Aviv.
Programme
16:00 Opening remarks: Overview of the Roundtable: rationale and aims
Tom Soo, Executive Director, WWC 
16:05 A diversity of investments, a diversity of investors – distinctive profiles for risks and returns
Dr. Alex Money, Smith School of Enterprise and the Environment, University of Oxford 
16:15 Moderated panel discussion: How do you situate yourself as an investor in the typology of investments described above? How do you partner with other sources of finance? For which types of projects?
Moderator: Aaron Vermeulen, WWF 


Ambika Jindal, ING 

Christopher Kaminker, SEB
Jean-Paul Penrose, DFID
tbc, Pension fund advisor

16:50 Q&A 
17:15 Session summary: Blending finance: Lessons from other sectors and ways forward
Dr. Simon Buckle, OECD 
17:25 Concluding remarks: Update on the High-Level Panel on water and its work on finance
Csaba Kőrösi, Sherpa of the President of the Republic of Hungary 
17:30 Close of session