Action contre la faim / Emergency Nutrition Network / Federal Government of Germany / German Toilet Organization / Sanitation and Water for All / Scaling Up Nutrition Movement / SHARE Research Consorcium / The German WASH Network / The World Bank Group / WaterAid / Sustainable Sanitation Alliance
SDG-Synergies: Countries Link WASH and Nutrition to Reduce Malnutrition
Monday 28 August | 14.00-15.30 |<span class="modelPlaceRoom"><strong>Room:</strong>NL 357</span>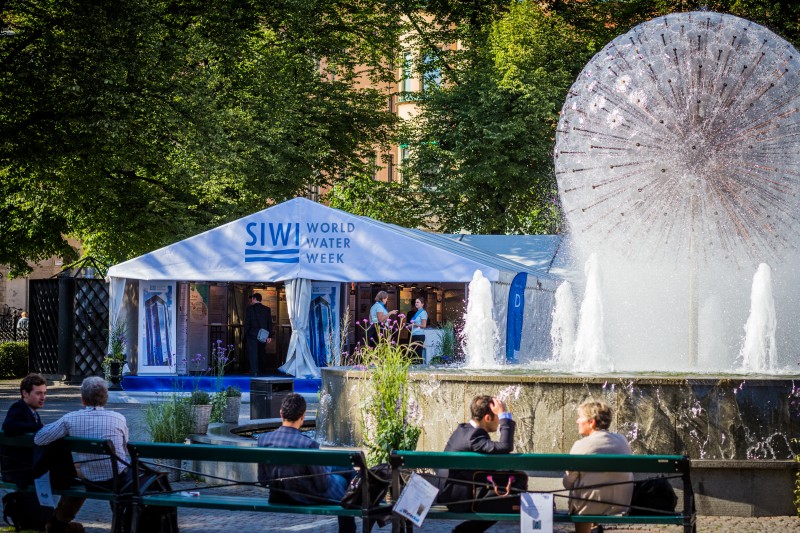 This event builds on the 2016 Seminar "Upscaling the WASH-Nutrition Nexus for Sustainable (Body) Growth", the Bonn WASH-Nutrition Forum 2015, and the collaboration between members of the SWA Partnership and Scaling Up Nutrition (SUN) Movement.
WASH and Nutrition are inextricably linked, not only by evidence that nutrition status, a contributor to individual and societal development, is partly determined by WASH-related factors. But also because of the opportunities there are to coordinate WASH and nutrition interventions to enhance nutritional impact.
Operationalizing these linkages requires aligning policies, budgets and programs, and political recognition. Some countries have made significant strides in policies, that have yet to be budgeted and implemented, others have gone as far translating them into budgets and implementation, whilst others have focused on experimentation and implementation, waiting until later to capture their learnings in future policies.
During the session, Senior Public Officials from these countries will share their successes, and learnings, in advancing these WASH-Nutrition linkages. The event is designed for Government officials, civil society representatives, donors, and academics, from the WASH or Nutrition spheres, who will be given ample time to pose questions.
Programme
14:00 Welcome and introduction,
Facilitator: Thilo Panzerbieter, Chair of German WASH Network
14:05 Introduction to the issue and defining the scope of the discussion
Dr. Mushtaque Chowdhury, BRAC (tbc) 

14:10 Presentation
key government official from Nepal's National Planning Commission (tbc) 
14:20 Presentation
key government official from Madagascar's National Nutrition Office (tbc) 
14:30 Presentation
key government official from Chad (tbc) 
14:40 Moderated panel discussion
with audience interaction (tbc)  
15:20 Reflections on learnings shared
Catarina de Albuquerque, Executive Chair of Sanitation and Water for All
15:25 Next steps
Thilo Panzerbieter, Chair of German WASH Network
15:30 Close of Session