Malin Falkenmark seminar: Green Water Based Economic Development in Drylands
Sunday 23 August | 14.00-15.30 | Room: --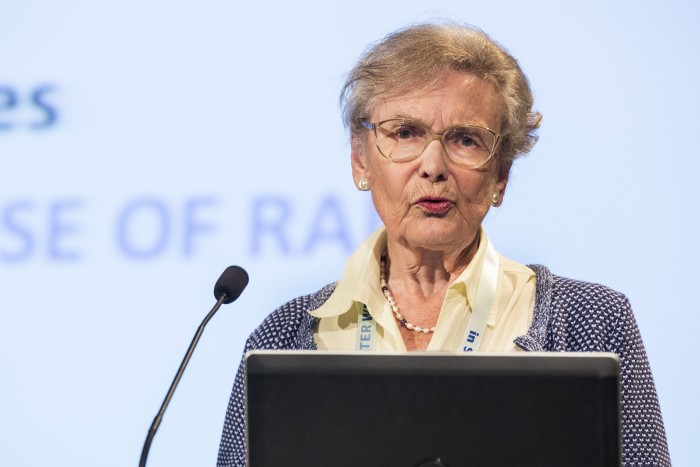 Eradicating poverty and hunger in the world constitutes a core objective of the Sustainable Development Goals and represents an immense challenge, requiring nothing less than a new Green Revolution to meet the 50-70% rise in global food production needed to feed the world by 2050. Since blue water resources are scarce and needed for industrial economic development, an African Green Revolution will have to be greenwater based, benefitting from technologies such as rainwater harvesting and conservation agriculture. Despite these large challenges, the SDG-hunger goal targets do not even mention water.
The seminar aims for a closer analysis of what will be needed to get out of the widespread poverty traps among smallholder farmers in semiarid regions, and to sustainably intensify agriculture and reach the SDG Goal of alleviating hunger. What cross-scale interactions (in terms of e.g. global trade and climatic factors) contribute to the current lock-in of smallholder farming systems? How can green water management based innovations in agriculture contribute to unlocking poverty traps in smallholder farming systems? What are crucial policies and strategies to make these innovations successful and possible to scale-up?
Programme
14:00
Welcome remarks. Torgny Holmgren, SIWI
14:05
Towards green water based economic development in sub-Saharan Africa. Prof. Malin Falkenmark, SIWI and SRC
14:15
Tides can change - The Indian Example. Mr. Rajendra Singh, 2015 Stockholm Water Prize laureate
14:30
Green Water Solutions key to Sustainable Development. Prof. Johan Rockström, Executive Director, SRC
14:45
Moderated discussion and presentations. Prof. Johan Kuylenstierna, SEI
Hon. Oppah Muchinguri (MP), Minister of Environment, Water and Climate, Zimbabwe
Dr. Dhesigen Naidoo, CEO of Water Research Commission, South Africa
Prof. Johan Rockström, Executive Director, SRC
15:30
End of session
Conclusion
This 25th jubilee year of the World Water Week in Stockholm, the focus of the annual Malin Falkenmark seminar was on the semi-arid regions of Africa where population growth is high, and irrigation water scarce. The simple solution as the presentations so blatantly manifested is better rain management.
The scholar audience are well aware of the challenges for poverty alleviation in Africa. If we continue with a business-as-usual scenario the projected poverty deprivation and main population growth will persist in the semiarid countries of Africa. For both poverty and hunger alleviation the main driver is the possibility of growing food, and in this the climate is the determining factor. All things considered, a projected one billion people will live in this drought prone region with very vulnerable precondition for food production, especially for smallholder farmers.
For the implementation of the Sustainable Development Goals in drylands it is key to invest in water resilience which entails integrated management of blue AND green water. We need to understand that this water resilience has to involve sustaining green water flows at all scales to secure enough water in the soil as well as moisture feedback for generation of future rainfall. To do so, we need to include sustainable agricultural practices, in particular rainwater harvesting and conservation agriculture.
The bottom line is that hunger alleviation in African savanna countries critically depends on green water management. This is the "Black Elephant" in the SDG-proposal which, regardless of a dedicated water goal, will remain a challenge as it does not allude to how to achieve even subsistence small-holder farming which is necessary for poverty alleviation and hunger eradication.
The seminar was live-streamed and recorded. Please visit: http://siwi-mediahub.creo.tv/world-water-week/2015-water-for-development/malin_falkenmark_seminar_green_water_based_economic_development_in_drylands for the live presentations.