Swedish Agency for Marine and Water Management
Management of large rivers to secure functions of coastal ecosystems
Wednesday 26 August | 16.00-17.30 | Room: FH 202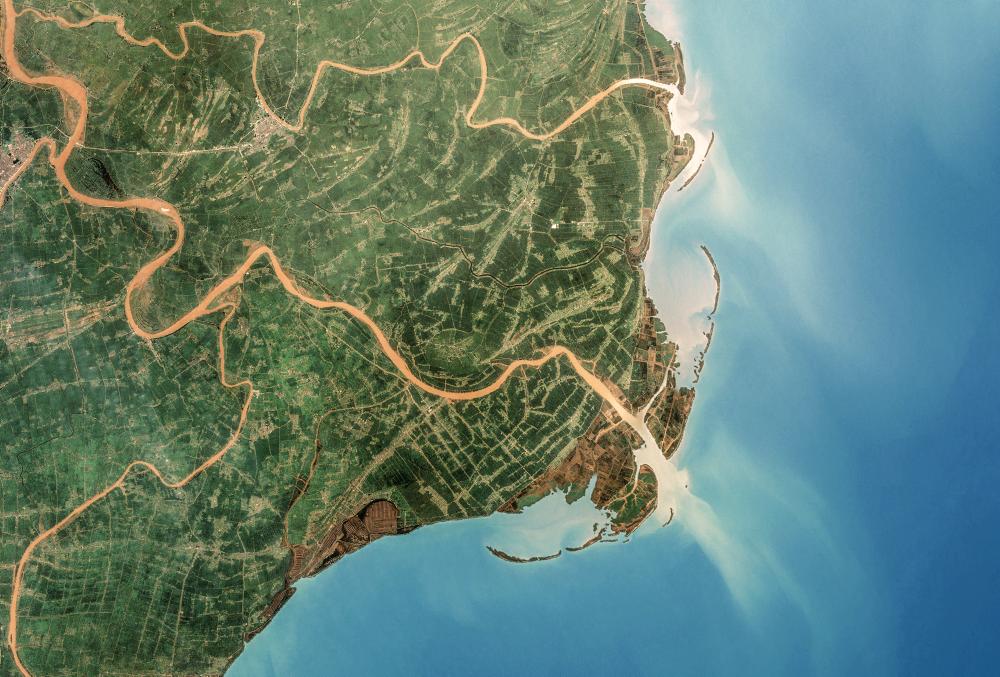 Increasing competition for freshwater resources in combination with climate effects in coastal areas is a global problem to ensure good environmental status of coastal aquatic ecosystems.The need of new management strategies and action plans for protection of globally important rivers systems will be discussed and analysed. Possible measurements and policy recommendations will be worked out in order to secure the productive capacity of coastal aquatic ecosystems. Results from ongoing development oriented projects in rivers systems such as the Red river and the Mekong river in Asia, the Amazonas in Brazil and some European rivers will be presented. Possible actions and necessary research to improve the sustainability of the present management will be identified and proposed. The seminar will mainly be focused on recommendations for needed actions and new management strategies for the selected river systems, from source to sea in order to secure important ecosystem services which are of global importance for food production. It will include recommendations and strategies to be considered wihtin the new sustainble development goals to be worked out during 2015. Analysis of possible sustainable use of the available water resources such as hydro power, forrestry, agriculture, fisheries, aquaculture will be included in the proposed discussions.
Programme
Management of large rivers to secure functions of coastal ecosystems

16:00 Welcome by moderator, Axel Wenblad, Chairman of WWF Sweden
16.05 Management of the Red river in China and Vietnam
Trong Tu Dao, Director of the Centre for Sustainable Water Resources Development and Adaptation to Climate Change (CEWAREC), Hanoi, Vietnam
16.15 Management of the lower Mekong river delta and the value of fish resources. Hans Guttman, Independent consultant and former Chief Executive Officer, Mekong River Commission (MRC), Vientiane, Lao PDR and Dr. Chumnarn Pongsri Secretary-General Southeast Asian Fisheries Development Center (SEAFDEC), Bangkok, Thailand
16.40 Management of the Zambezi river basin to maintain healthy coastal ecosystems. A.M Hoguane, Associate Professor, School of marine and Coastal Sciences, Eduardo Mondlane University, Quelimane, Mozambique
16.50 Management of the Amazonas river system and actions to protect the ecosystem. Nelton Friedrich, Director for the Co-ordination and Environment Directorate at ITAIPU Binacional, Foz do Iguacu, Brazil.
Panel discussion

17.00 Possible recommendations and actions for improved river basin
management to be considered in the decision process regarding the post 2015 sustainable development goals
Panelists:

• Anna Jöborn, SwAM
• Birgitta Liss Lymer, SIWI
• Trong Tu Dao, CEWAREC
• Hans Guttman, Independent consultant and former CEO of MRC
• Chumnarn Pongsri, SEAFDEC
• A.M Hoguane, Eduardo Mondlane University
• Nelton Friedrich, ITAIPU binacional
17.25 Summary and wrap-up by moderator.
Conclusion
Five invited speakers addressed the well-attended workshop, organized by SIWI and Swedish Agency for Marine and Water Management. They discussed threats to the ecosystems and livelihoods for local communities in the Mekong River Basin, the Red River flowing through China and Vietnam, the Zambezi River in Africa, and La Plata in Brazil and adjacent coastal areas. They also highlighted opportunities to address the challenges. The presentations were followed by a lively panel discussion and questions and comments from the audience.
The workshop explored linkages between Sustainable Development Goal no 6 (Ensure availability and sustainable management of water and sanitation for all and 14 (Conserve and sustainably use the oceans, seas and marine resources for sustainable development), but references were also made to other SDGs on hunger, poverty and peaceful and inclusive societies, all in order to secure food production, food security and livelihoods in riverine and coastal areas.
Draft conclusions and recommendations:
The main threats to the ecosystems in the river basins and their coastal areas are hydropower development affecting river flows, sedimentation, and loss of connectivity also because of dams, hampering fish migration, and pollution. The workshop also noted that extraction of sediments for construction also changed the river systems, with impacts on ecosystem functions and livelihoods

The new Sustainable Development Goals and targets which will be in use from January 2016 are very challenging requiring concerted and coordinated actions at all levels and between all sectors utilizing water from rivers. The targets under goal number 6 will be especially relevant for poor inland and coastal communities which are dependent on natural resources such as fish and freshwater for their livelihoods. Availability of clean freshwater and protection of aquatic ecosystems will be two of the most important issues to improve living conditions. This Goal is also intrinsically linked to target 1 (By 2025 prevent and significantly reduce marine pollution of all kinds, in particular from land-based activities, including marine debris and nutrient pollution) of Goal 14.

The implementation of integrated water resource management by 2030 requires well developed trans-boundary co-operation in order to be successful. The targets 6.5 on integrated water resource management and 6.6 on protection and restoration of water-related ecosystems are crucial for the poorest households. They are also closely linked to the functioning of coastal and marine ecosystems.

The integration of management of large rivers with their estuarine and coastal areas is a new challenge for implementing actors at all decision levels. The future development will require new methodologies and innovative institutional arrangements in order to be successful. The development and application of management approaches included in the Source to sea concept will be important.

The workshop stressed that there is need for more work on linking Goals 6 and 14 and their targets to protect ecosystems and ensure livelihoods of poor riverine and coastal communities, followed by concrete action to address the problems and opportunities. This will require, besides new and innovative institutional arrangements, active engagement of all stakeholders and effective dialogue, including poor communities, civil society and the private sector.

Considering that the monitoring of the SDGs will be an important and yet difficult task for responsible institutions, the selection of suitable indicators at global, regional and national levels should be given careful consideration. The panel concluded that it will be most appropriate that the relevant indicators are based on existing monitoring systems and that they can communicate results that have been achieved to all relevant decision makers and concerned stakeholder groups.