Water-Energy-Carbon Nexus – its relevance for water and wastewater utilities
Wednesday 26 August | 14.00-15.30 | Room: NL 357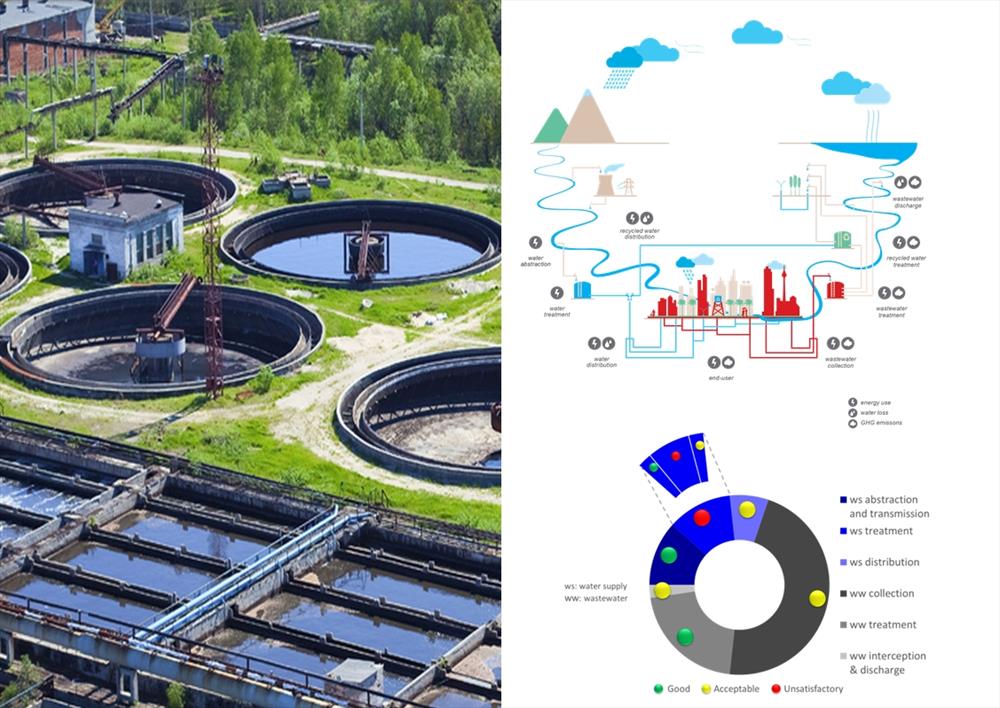 Water and wastewater utilities are typically energy intensive. Water loss or inadequate rainwater management lead to even higher energy consumption and costs. Uncontrolled emissions of methane or nitrous oxide from wastewater treatment plants can increase the carbon foodprint of the water sector. The seminar explores the nexus between water and energy in water and waste water utilities. By discussing case studies from Latin America, Europe and Asia, the seminar aims to provide answers to the following questions: How can energy and carbon balances be analysed and monitored? Which approaches help collect and manage the necessary data? What are technological and managerial options to improve the energy and carbon balance in a cost-effectiveway? How can political and institutional frameworks facilitate implementation of these options? The seminar will demonstrate the relevance of these questions for day-to-day operations of water and wastewater utilities and will show benefits for utilities to invest in more energy-efficient and climate friendly systems.
Programme
14:00 h Opening remarks, Mr Thomas Stratenwerth, BMUB
14:15 h Presentations
Ms Corinne Trommsdorf, IWA: The Water-Energy-Carbon connection in urban water and wastewater utilities of today and tomorrow;
Ms Helena Alegre, LNEC: How can energy and carbon balances be analysed and monitored in water and wastewater systems? The WaCCliM Assessment Tool applied to cases in Mexico, Peru, Thailand;
Ms Valailak Komolrit, WMA, Thailand: Understanding that data collection and management is essential to making sound decisions on energy and carbon investments: the WaCCliM experience from Thailand
Mr Eduardo Mestre, Conagua, Mexico: Political and institutional framework conditions to facilitate energy efficiency and climate mitigation in Mexico's water sector
15:00 h Panel Discussion:
Topic: A holistic water cycle approach to improve the energy and carbon balance of utilities in a sustainable and cost effective way
Panelists: Ms Helena Alegre (LNEC), Mr Eduardo Mestre (Conagua/Mexico), Ms Valailak Komolrit (WMA/Thailand), Mr Bassam Hayek (GIZ/Jordan), Ms Anett Baum (DWA)
14:25 h Closing remarks, Mr Thomas Stratenwerth, BMUB
Conclusion
Key Messages
Water-Energy-Carbon Nexus - its relevance for water and wastewater utilities
Implementing energy efficient measures has multiple benefits: reduce operational costs, improve the utilities' service to the public, protect the environment.
Carbon emissions from the discharge of untreated sewage represents 2 to 10 times the emissions from utilities. By implementing smartly the SDG 6 goal, these emissions can potentially be reduced to zero, therefore contributing to the carbon reduction goals discussed at the COP.
Finding a way of "pricing" GHG emissions from untreated sewage may incentivize both the extension of WW treatment and the reduction of GHG emissions.
Bringing utilities to implement a low energy low carbon approach to optimize their existing assets, is a stepping stone to inspiring a change of mindset when planning replacements or extensions, and eventually a stepping stone to carbon neutral cities.