Association of Regulators of Water and Sanitation of the Americas / CAF - Development Bank of Latin America / Inter-American Development Bank / Latin American Association of Water and Sanitation Utilities / National Association of Water and Sanitation Utilities of Mexico
LAC Focus: The Future of Water Services in Latin America
Tuesday 25 August | 11.00-12.30 | Room: FH Congress Hall B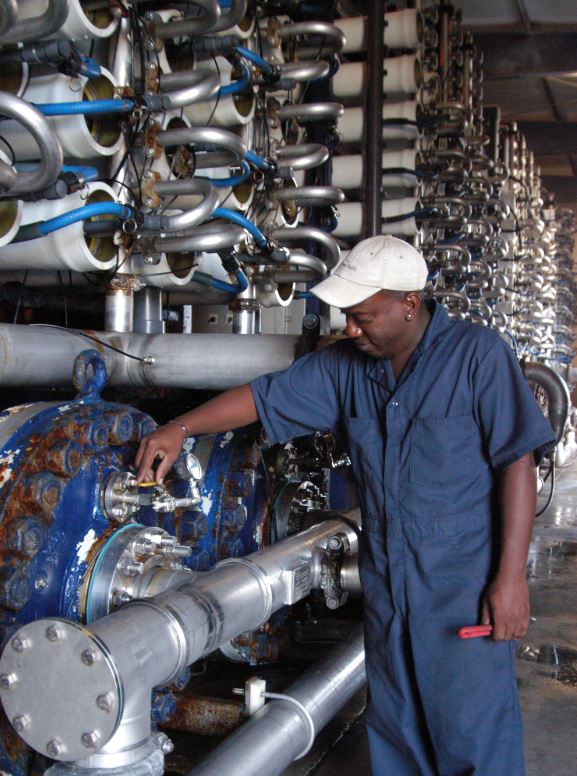 Latin America and the Caribbean (LAC) is a highly urbanized region with more than 80% of its population living in urban areas. It is also home to some of the more dynamic economies in the world with a growing middle class that demand more and better services. However, the region also faces large income disparities between and within countries. These dynamics demand innovative ways of improving local service delivery that guarantee quality services for all. In the past twenty five years, the region has increased access through vast infrastructure projects. Due to poor operation and maintenance practices, this infrastructure is rapidly aging, affecting service quality and efficiency (high water losses and energy requirements). Utilities all over the region are putting in place innovative strategies to address these problems. This session will discuss small and large-scale water management solutions that are being implemented by these utilities. From information technologies to energy efficiency strategies. This session will also discuss how utilities can innovate and find new ways to deliver quality water and sanitation services for all.
Programme
LAC Focus: The Future of Water Services in Latin America
Day and time: August 25th, 2015, 11:00 am to 12:30 pm.
Venue: FH Congress Hall B
Programme:
11:00 Key Note Speech: the Future of Water Services in Latin America
Fernando Momiy Hada, President, Association of Regulators of Water and Sanitation of the Americas

11:15 Panel Discussion and Q&A on the Future of Water Services in Latin America
Moderator: Oscar Vélez, Board Chairman, AySA (Buenos Aires Water Utility), Argentina
Panelist: Roberto Olivares, General Director, National Association of Water and Sanitation Utilities of Mexico
Panelist: Marco Antonio Cevallos, General Manager, EPMAPS (Quito Water Utility), Ecuador
Panelist: Gabriel Caldés, Former General Manager, ECONSSA (Antofagasta and Araucania Water Utilities), Chile
Panelist: Luis Romero Quezada, Technical Coordinator, National Council of Drinking Water and Sanitation, Honduras
Panelist: Jorge Alberto Uribe, President, CONHYDRA (Private Water Utility), Colombia

12:25 Summary and Wrap-up by Moderator: Oscar Vélez, AySA, Argentina