Ministry of Foreign Affairs, The Netherlands
Financing universal WASH coverage under the Sustainable Development Goals
Thursday 27 August | 14.00-15.30 | Room: FH 202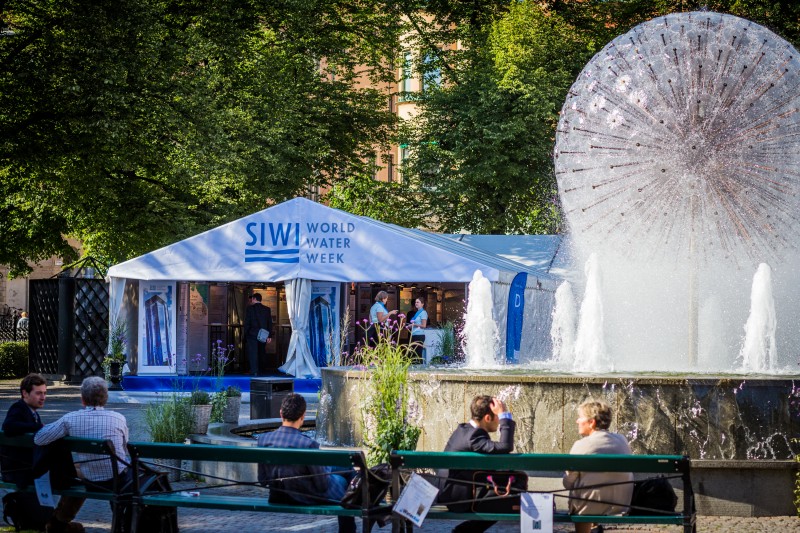 In September 2015 the UN General Assembly will meet to agree on the Sustainable Development Goals, which will include an expected target of universal use of drinking-water, sanitation and hygiene by 2030. Ultimately, the ability to meet this target depends on whether the financing can be raised to incentivize populations to change behavior as well as the hardware required to assure a sustainable and affordable service. Hence the costs of achieving and sustaining WASH services need to be understood, as well as the required investment phasing, the available financing sources, and the ability of financing instruments and mechanisms to achieve universal WASH use. The session will translate the Financing for Development conference in Ethiopia to the water sector, thus exploring existing and potential financing sources and mechanisms to close the financing gap, which players need to be involved or incentivized, what joint actions are needed to define and implement a financing roadmap, and what opportunities can be taken to utilize the various events and dialogues taking place during 2015 on the SDGs.
Programme
1400 Opening remarks by the Chair – Ms. Jyoti Shukla, World Bank
1410 The evidence base on costs and financing and the new financing landscape
- Perspectives on financing the costs of achieving universal WASH access by 2030 – findings from a new global costing study. Mr. Guy Hutton, World Bank
- Innovative finance for WASH: option for leveraging financial resources. Mr. Evariste Kouassi Komlan, UNICEF.
- Bridging the financing gap for expanding WASH services: results of 14 country scans. Ms. Catarina Fonseca, IRC.
- Tracking financing in the WASH sector: perspectives from the UN-Water GLAAS TrackFin initiative. Ms. Sophie Tremolet, WHO (Consultant).
- Translating the findings of the Financing for Development (FfD) conference to the water sector. Mr. Dick van Ginhoven, DGIS.
1435 Perspectives from a range of panelists
- Ms. Rebecca Marmot, Unilever
- State Minister Kebede Gerba, Government of Ethiopia
- Ms. Neeta Pokhrel, Asian Development bank
- Ms. Ebba Aurell, Swedish International Development Cooperation Agency
- Mr. Guy Howard, UK Department for International Development
- Mr. Akramul Islam, BRAC Bangladesh
1500 Q&A
1520 Summary and wrap up by Mr. Sanjay Wijesekera, UNICEF
1530 Close