SDG on water and sanitation- measuring progress and ensuring implementation
Monday 24 August | 16.00-17.30 | Room: FH Congress Hall A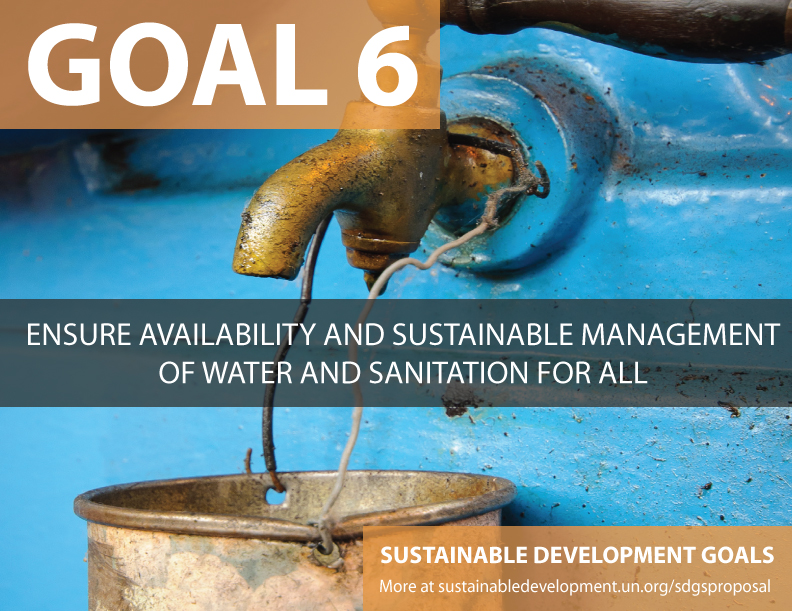 Sustainable Development Goal (SDG) 6, along with its related targets, sets forth a broad and ambitious post-2015 water and sanitation agenda. This is in line with the shift to a universal development agenda that incorporates sustainability. Water-related targets in other SDGs complete the picture. For this political ambition to translate into practice, respective targets must be supported by meaningful indicators that allow for effective progress monitoring. Moreover, implementation will need to be facilitated through a suitable international water sector architecture and focused implementation initiatives.
Despite advanced preparations to globally monitor the SDG water targets, inadequate indicators could ultimately diminish target ambitions. This presents a major challenge that needs to be addressed in the context of the ongoing technical process on indicator development under the UN-Statistical Commission.
Regarding the broader question of structures, institutions and initiatives to implement the post-2015 water agenda, UNSGAB has reached out to the wider water community. The results of this consultation will inform UNSGAB's final recommendations to the UN Secretary-General later this year.
By discussing the ongoing political and technical processes and sharing UNSGAB's preliminary thoughts on architecture and implementation initiatives, this event will help define the way forward to achieve the water goal and targets.
Programme
16.00 – 16.05 Welcome and opening remarks - Ms Uschi Eid, UNSGAB Chair
Part A. Panel on "Statistical Commission Process"
Moderator: Mr. Gerard Payen, UNSGAB
Panelists:
Dr. Fabiola Riccardini representative of Italy Statistical Office and co-chair of the InterAgency Expert Group on SDGs (tbc)
Mr. Federico Properzi, Chief Technical Advisor UNWater
16.05 – 16.25 Panel discussion on the IAEG SDG and Statistical Commission process.
16.25 – 16.35 Q&A
Part B. Panel on Water Architecture and Implementation of the Water and Sanitation Goal
Moderator: Mr. Jens Berggren, SIWI
Panelists:
Mr. BaiMass Taal, AMCOW (tbc)
Ms.Tania Roediger-Vorwerk, Deputy Director General, Federal Ministry for Economic Cooperation and Development, Germany (tbc)
Mr. Thomas Gass, Assistant Secretary-General for Policy Coordination and Inter-Agency Affairs, UN DESA
Mr.Ravi Narayanan, Director, Asia Pacific Water Forum (tbc)
Ms. Priscilla Achakpa, ED Women Environmental Programme, Nigeria
16.40 – 16.45 Introduction - Ms. Uschi Eid, UNSGAB Chair
16.45 – 17.15 Panel discussion on the water architecture and implementation of the Water Goal
17.15 – 17.25 Q&A
17.25 – 17.30 Conclusion – Ms Uschi Eid, UNSGAB Chair