Communicating Resilience: Interactive narratives on urban flooding and water stress
Wednesday 26 August | 09.00-10.30 | Room: NL Pillar Hall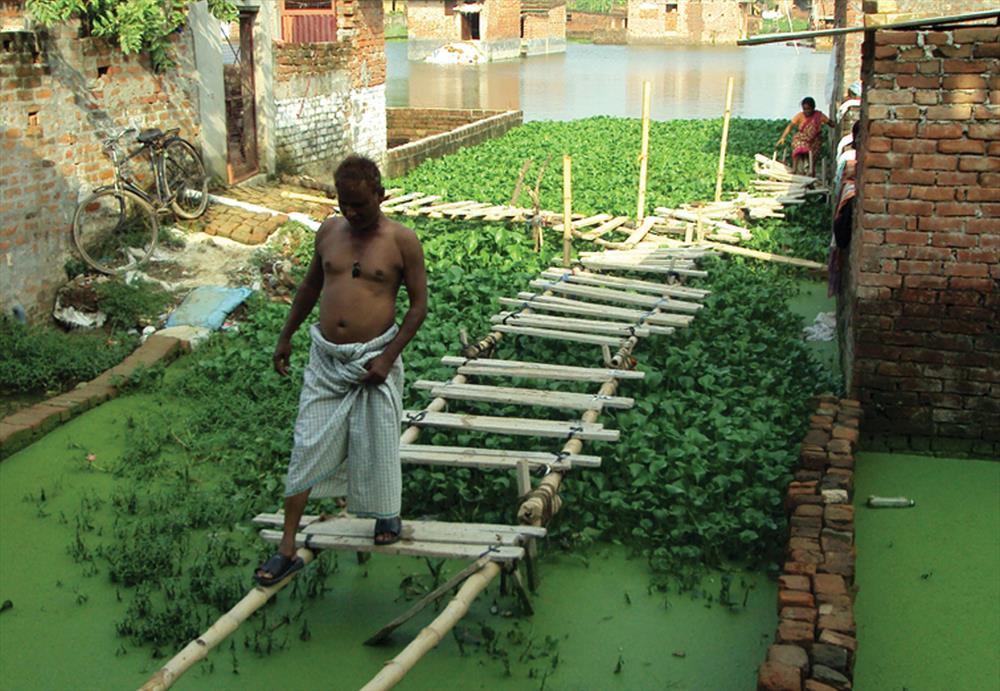 Many of the factors that influence vulnerability and resilience to urban flooding, water stress and wider patterns of climate change in urban areas emerge as a consequence of interactions that cross scales from the regional or watershed to the urban neighborhood and ultimately household level. While development actors have tended to focus on vulnerabilities and management possibilities at relatively large urban or watershed scales, responses within households, businesses and neighborhoods are widespread. These emergent adaptive responses influence and are influenced by actions at higher scales.
This engaging and interactive multimedia event will illustrate the central role of local responses and their relationship to higher-level interventions in responding to urban flooding and water stress and protecting key assets of poor and vulnerable populations as urbanization and climate change proceed. Developed through collaboration between water resource and climate experts from the ISET Network (ISET-International, ISET-Pakistan, and Gorakhpur Environmental Action Group) and multi-media artists (Axis of Hope and Firefly Shadow Theater) the event will demonstrate innovative mechanisms to improve communication and active engagement of diverse groups around complex challenges. Tangible examples involving several resilience-building initiatives will be used to illustrate more general principles.
Programme
9:00-9:10 am - Introduction
Marcus Moench, ISET-International
Chris Moench, Axis of Hope
9:10-9:35 am - Interactive presentation
9:35-10:05 am - Interactive Panel discussion
Kenneth MacClune, ISET-International
Fawad Khan, ISET-Pakistan
Shiraz Wajih, Gorakhpur Environmental Action Group
Marcus Moench, ISET-International
Chris Moench, Axis of Hope
10:05-10:30 am - Interaction with the Art and Presenters
Conclusion
This event shares and interprets evidence on adaptive responses to urban flooding and water stress occurring at the household and neighborhood levels and their relationship to the higher-level factors that enable or constrain such behavior and the contribution it makes to resilience. The event presents key concluding insights on the degree to which urban flooding, water stress and larger patterns of climate resilience are context-dependent and benefit the most vulnerable populations. The event also focuses on the key role that interactive storytelling can play in communicating complex concepts through different narrative forms to catalyze community engagement and responses to urban flooding and water stress.
We conclude that:
1. Diverse responses at local levels have a central role in building resilience and supporting adaptation to climate change, water stress, and flooding in urban areas;
2. Recognizing, enabling, and guiding such responses in higher level strategies and implementation activities is important;
3. Attention needs to be devoted to the drivers of behavior, the diversity and context-dependence of responses, and the nature of relationships at local levels along with their higher-level interactions with water, disaster risk and development interventions;
4. Interactive storytelling can effectively communicate complex concepts in ways that increase understanding and inspire responses to climate and water shocks and stresses.