The Water Institute at University of North Carolina
Lessons from Implementing Community-Led Total Sanitation with Local Actors
Sunday 23 August | 09.00-10.30 | Room: L9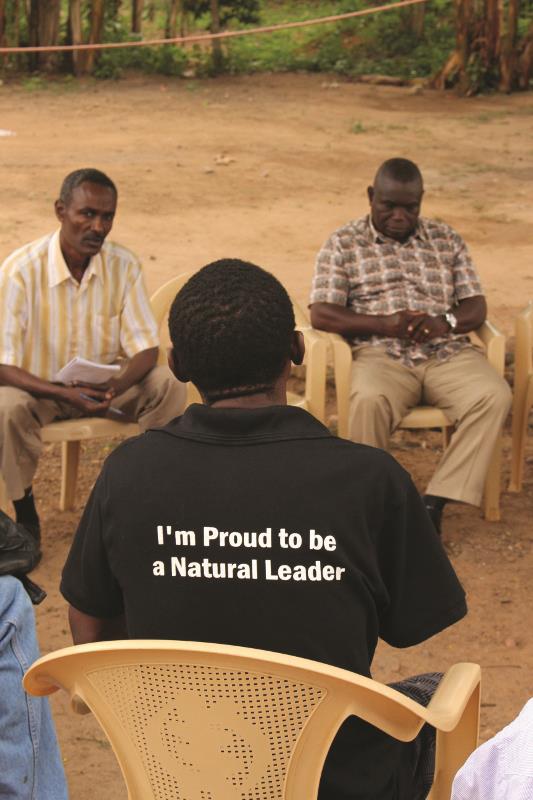 Solving the global sanitation challenge is essential to hastening development progress for billions of people, and particularly the one billion worldwide still practicing open defecation, a serious public health and human rights issue. The Sustainable Development Goals include universal access to sanitation by 2030 and ending open defecation. Meeting the challenge requires new ways of partnering with local actors to build capacity to improve sanitation and hygiene.
Community-led total sanitation (CLTS) offers a method for achieving community-wide behavior change and stimulating local demand for affordable and sustainable solutions. However, although CLTS is practiced in over 50 countries, there is limited evidence of positive impact or insight to the involvement of local actors beyond foreign NGO support. Plan International, in collaboration with the Water Institute at UNC, received funding from the Bill & Melinda Gates Foundation to help fill these knowledge gaps.
During this event, we will share lessons from evaluations of programs to strengthen the capacity of teachers, natural leaders, and government staff implementing CLTS in three countries and case studies of CLTS implementation in seven other countries. We aim to stimulate action-oriented thinking about effective local partnerships for delivering sanitation and hygiene. Project knowledge is shared at: http://waterinstitute.unc.edu/clts.
Programme
09:00 Welcome and Project Overview
Darren Saywell, Plan International USA
Jamie Bartram, The Water Institute at UNC
09:05 CLTS and Capacity-Building of Local Actors: Interpreting Evaluation Results from Ethiopia, Ghana, and Kenya
Jonny Crocker, The Water Institute at UNC
Q&A
09:30 Engaging Local Actors in CLTS: Implementation Models in Seven Countries in Africa, Asia, and the Caribbean
Vidya Venkataramanan, The Water Institute at UNC
Q&A
09:50 Mapping Lessons Learned to the Big Picture
Darren Saywell, Plan International USA
10:00 Translating Lessons to Action
Audience Discussion and Q&A moderated by Jamie Bartram, The Water Institute at UNC
10:25 Closing Remarks
Ryan Rowe, The Water Institute at UNC
Conclusion
At 2015 Stockholm World Water Week, The Water Institute at UNC working in partnership with Plan International USA shared high-level findings and implications of new operational research findings and implementation variations on community-led total sanitation (CLTS), a common behavior change approach intended to reduce open defecation, currently practiced by one billion people worldwide.
Participants reviewed new evidence for approaches that strengthen the capacity of local government representatives, schoolteachers, and community volunteers (i.e. Natural Leaders) to promote sanitation and hygiene. Involving local actors is an important strategy shift to achieve the post-2015 sustainable development agenda. However, moving the burden of responsibility for facilitating behavior change to these groups also implies a re-distribution of costs in ways that are not yet well understood.
CLTS can be a valuable part of national sanitation strategies, and should be integrated with supply-side support to enable household and community wide progress toward safe and sustainable sanitation. In certain contexts, the researchers found evidence that adaptations can improve open defecation free (ODF) outcomes, although quality and consistency of implementation and monitoring is paramount (see Example in Practice below). Governments must also be held accountable for supporting communities in accessing basic services.
This partnership between a research institution and a non-profit organization with a global practice footprint is yielding valuable lessons for improved sanitation policy and practice. Results of the Testing CLTS Approaches for Scalability project are already available from several countries and will continue to be shared through public and private events and online communications in coming months.