mWater / Water.org
Collaborative water monitoring through open data and mobile technology
Wednesday 26 August | 11.00-12.30 | Room: NL Auditorium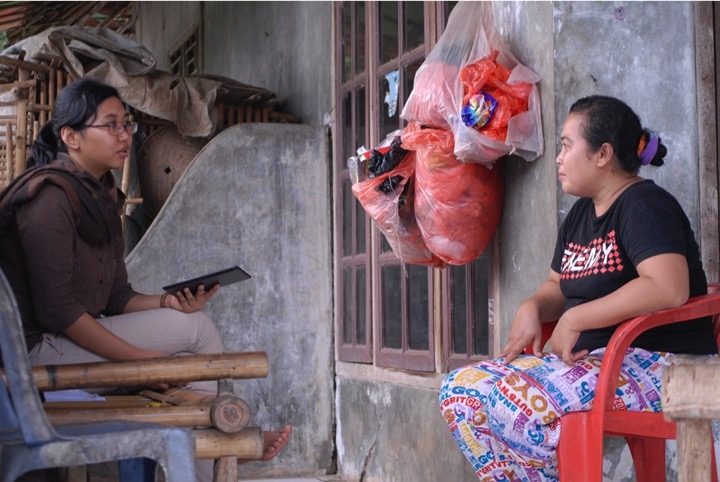 From organizations working to ensure program quality and service delivery, to governments building national water point inventories and access maps, the need to monitor and evaluate water systems is clear. However, the updating and maintenance of the resulting databases has proven difficult due to limitations in financial and human resources, as well as technology. In this session, we present examples of organizations and governments overcoming some of these limitations by embracing mobile technology to make monitoring efforts more collaborative, open, and less expensive. While acknowledging the significant challenges that remain, we shall also situate where mobile and related technologies can help towards sustainable monitoring at scale.
This interactive event will begin with 5-minute 'lightning talks' from organizations leading in this effort, followed by a longer period for questions and discussion. We will incorporate questions from the event participants and from an extended audience via social media channels. Also, staying true to our mobile theme, participants will provide quantitative feedback by voting on issues in real time using their phones or laptops. The event will conclude by identifying key challenges that remain for collaborative monitoring and key opportunities that should be further explored.
Programme
11:00 John Feighery, mWater: "What works in mobile data collection?"
Theme 1: Collaborative monitoring in the WASH sector between organizations and governments
Presentations:
11:10 Heather Arney, Water.org
11:25 Erik Harvey, WaterAid
Interactive:
11:40 Questions and discussion
Theme 2: Turning WASH data into action
11:50 Lightning talks:
Patrick Alubbe, Water.org Kenya
Anna Pollock, Millennium Water Alliance

Sarah Mendelsohn, The Water Trust
Interactive:
12:10 Feedback session from participants and social media
12:25 Closing remarks by moderator
Twitter hashtag for this event: #mapWASH