FE2W
Goldilocks and water variability: ways to increase socio-ecological resilience
Monday 24 August | 14.00-15.30 | Room: M3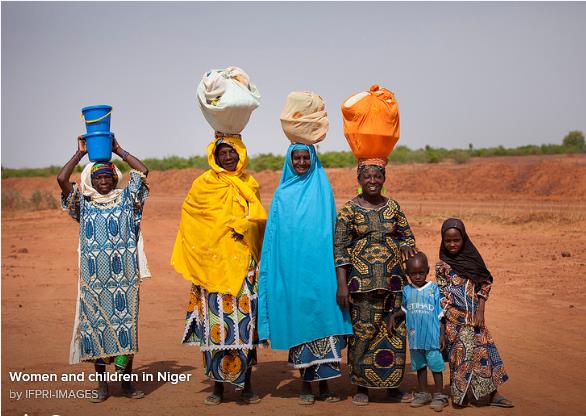 How can communities, governments and private sector build more resilient pathways to address increasing water variability? Water variability is increasing in parts of the world due to growing climate variability and/or a mismatch of infrastructure and rapidly growing demands on the water resource base.
The uncertainty in water availability for agricultural production leads to under-investment in the agricultural sector, particularly in rainfed areas. It also results in under-investment in those practices that might be more sustainable, such as integrated soil fertility management or no till, as the benefits of such investments can take time to materialize. Moreover, both floods and droughts have significant impacts on food security, nutrition, livelihoods and the overall economy, reducing the ability of governments to intervene with countermeasures.
This session will discuss the pathways through which water variability affects food production and economic development; present case studies from various regions on the impact of water variability and suggests a series of entry points to address this rapidly growing problem.
Programme
14.00-14.05: Introduction: Claudia Ringler, International Food Policy Research Institute, WLE & FE2W
14.05-14.15: Quentin Grafton (taped), Australian National University & FE2W: ROAD Framework for Food, Energy, Environment and Water
14.15 – 14.25: Casey Brown, University of Massachusetts at Amherst: The Macro-economics of climate variability: Risk and Opportunity
14.25 – 14.35: Claudia Ringler, International Food Policy Research Institute, WLE & FE2W: The impact of climate and water variability on food security, options for investment
14.35 – 14.45: Bruce Lankford, University of East Anglia & FE2W: Climate and Southern Africa's water-energy-food nexus
14.45: 14.55: Yumiko Kura, WorldFish & WLE: Water supply/demand gaps in the Central Highlands of Viet Nam: Implications for economic development
14.55 – 15.20: Policy Panel
Stuart Orr, WWF International and FE2W
Laila Oualkacha, African Ministers' Council on Water
Yasmin Siddiqi, Asian Development Bank
Richard Damania World Bank
Questions addressed: What are your reactions to the presentations that you heard on how climate and water variability affect the water, energy and food sectors?

Can you speak to any examples on how water variability has affected the way your organization operates? How does your organization deal in their day-to-day operations with growing water variability and how is water variability factored into large-scale investments that you are promoting, as these are expected to last 30-50 years at least?
How do you think this challenge should best be addressed?
15.20 – 15.30: Q&A