High Level Panel of Experts for Food Security and Nutrition / Swedish Ministry for Innovation and Enterprise
Water for Food Security and Nutrition
Monday 24 August | 16.00-17.30 | Room: FH 307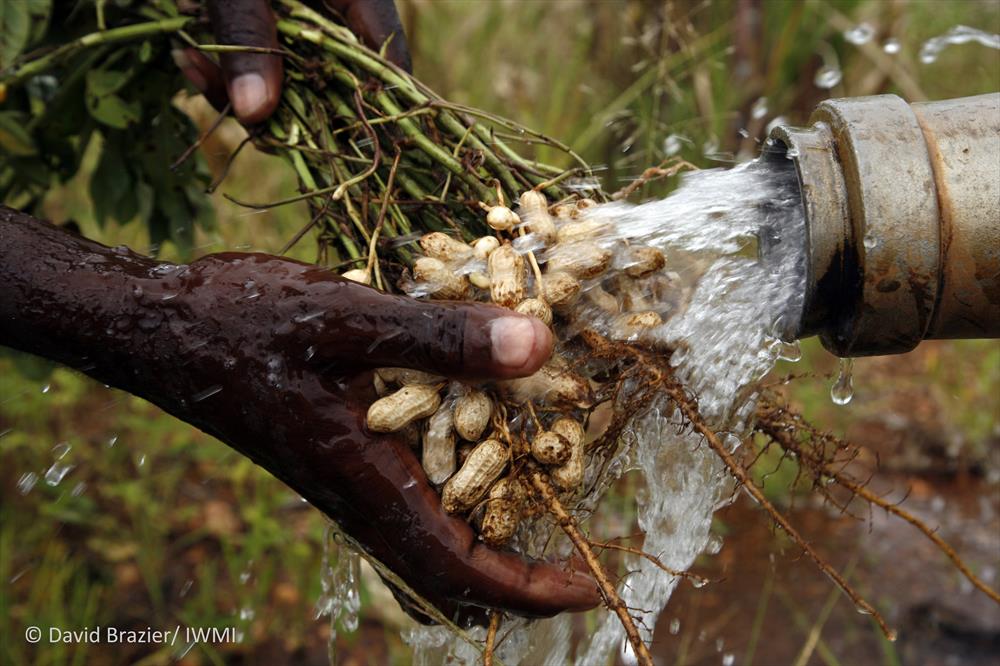 The event provides an opportunity for participants to be informed about the findings and recommendations from the High Level Panel of Experts for Food Security and Nutrition (HLPE) report: 'Water for Food Security and Nutrition'. HLPE is the science-policy interface of the Committee on World Food Security (CFS). HLPE reports provide a basis for multi-stakeholder debates in the CFS. Comments to the report will be provided from representatives of: private sector, civil society, CFS member countries, WLE-CGIAR, SIWI, and a perspective on implementation from FAO. A moderated dialogue with the audience is included in the program.
Withdrawals and consumptive use of huge volumes of water for food production has several implications and new challenges have to be met. For instance, growing demand for water – and also energy and land - from various sectors in society and the multiple risks and likely consequences of the on-going global warming have to be considered.
The purpose is to discuss policies and governance approaches of water as a fundamental resource for food security and nutrition in terms of improved practices, management and the role of various stakeholders in the food value chain.
Programme
Moderator: Dr. Letitia A Obeng.
16.00 Welcome from the Swedish Government
Elisabet Backteman, State Secretary to the Minister for Rural Affairs.
16.05 Presentation of the 2015 HLPE Report
Dr Amadou Allahoury, HLPE Steering Committee member (Niger)
16.25 First discussion session by panellists and audience.
The moderator will explain how the discussions will work at the beginning of this session.
The panellists are:
Representative from CFS and civil society constituency, Food First Information & Action Network (FIAN).
Christian Frutiger, Deputy Head Global Public Affairs, Nestlé S.A.
Dr. Sylvester Mpandeli (PhD, Pr.Sci.Nat), Water Utilization in Agriculture, Water Research Commission, South Africa.
Dr. Alan Nicol, Theme Leader – Governance, Gender and Poverty, International Water Management Institute.
Professor Jan Lundqvist, Stockholm International Water Institute
17.05 Presentation on "Water and Food Security: An Implementation Perspective"
Jean-Marc Faurès, Senior Water Resources Management Officer
Land and Water Division, NRL, FAO.
17.15 Second discussion session.
17.25 Closing comments.

Conclusion
Event contents
Presentation of the HLPE report
Moderated discussion with comments from panel
Presentation of implementation of FSN strategies with reference to , inter alia, water, land, energy, investments: the W& FSN (Water & Food Security and Nutrition)
Conclusions
The HLPE report has done a commendable effort in looking at water resources–related issues that affect the agricultural/food communities, including important social and human rights issues. Nutrition however needs to be addressed in a more comprehensive way than in the report. Similarly, the demand side dynamics needs much more attention, in line with the analysis in the report commissioned by the Swedish FAO Committee, which discussed many important issues, including trade, obesity, and water scarcity. Implementation requires a combination of visions of agriculture/food and water communities, evidence (e.g. data) and financed response options.