Ministry of Infrastructure and the Environment of the Netherlands / Nestlé
Managing change: future water stress and flood risk assessment tools
Wednesday 26 August | 16.00-17.30 | Room: L12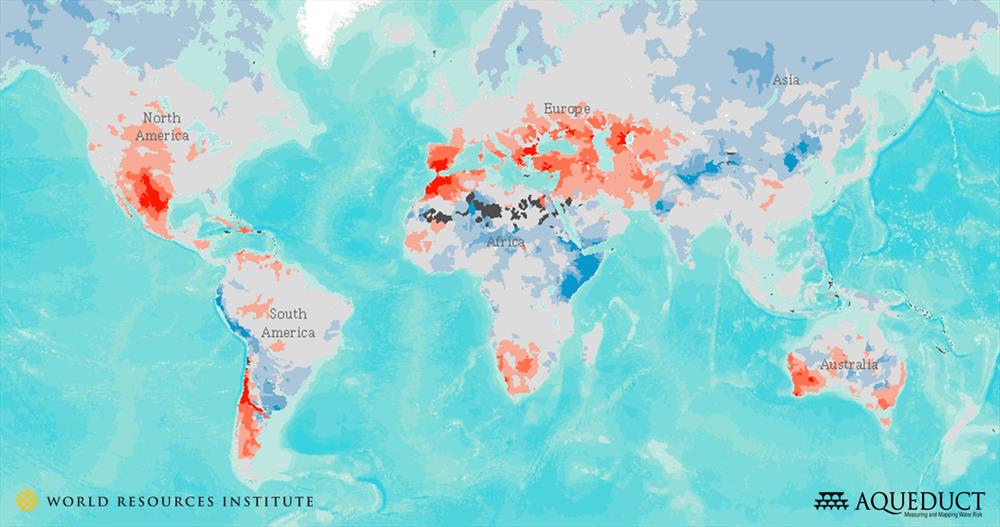 Water crises and extreme weather events have been identified by the World Economic Forum as two of the top 10 global risks. Having too little, or too much, water leads to devastating impacts, and while these are often local, water security is now recognized as a systemic global risk. Research by the World Resources Institute (WRI) finds that 56 percent of irrigated agriculture is grown in areas of high water stress and that exposure to flood risks threatens cities worldwide. However, the real problem is that these risks are expected to intensify due to climate change and ever-greater demands on our water resources. As governments, communities, and companies start exploring how to manage these growing threats and implement the SDGs in the Post-2015 Development Agenda, it is critical that they understand the different climate and water-related risks, as well as the benefits of proposed interventions. This seminar will present 2 new quantitative and publicly available tools developed by WRI and its partners that identify where and how climate and disaster risks are expected to grow over the coming decades, and help understand the implications of different interventions under three socio-economic and climate change scenarios from IPCC's Fifth Assessment Report.
Programme
Theme 1: Projections of future water risks
16:00-16:45 – Panel discussion on WRI's new projections of future water risks and potential applications from a business, government, and international development perspective.
Introduction – Brian Richter, The Nature Conservancy
WRI's Aqueduct Water Risk Atlas Future Projections of Water Stress – Paul Reig, WRI
Use case: corporate water risk assessment – Carlo Galli, Nestlé
Use case: international development – Adrien Couton, Dalberg Global Development Advisors
Use case: financial sector – Liesel van Ast, Global Canopy Program
Q&A and panel discussion
Theme 2: Projections of future flood risks
16:45 – 17:30 – Panel discussion on WRI's new projections of future flood risks and potential applications from a government, international development and disaster risk management perspective
Introduction – Betsy Otto, WRI
WRI's Aqueduct Global Flood Analyzer – Tianyi Luo, WRI
Use case: international development – Kees Bons, Deltares
Use case: disaster risk management – Knud Falk, Red Cross Red Crescent Climate Centre
Use case: government – TBD, Netherlands Ministry of Infrastructure and the Environment
Q&A and panel discussion