Harmonizing Monitoring, Evaluation and Reporting: Water and Sanitation in Africa
Tuesday 25 August | 09.00-10.30 | Room: NL Auditorium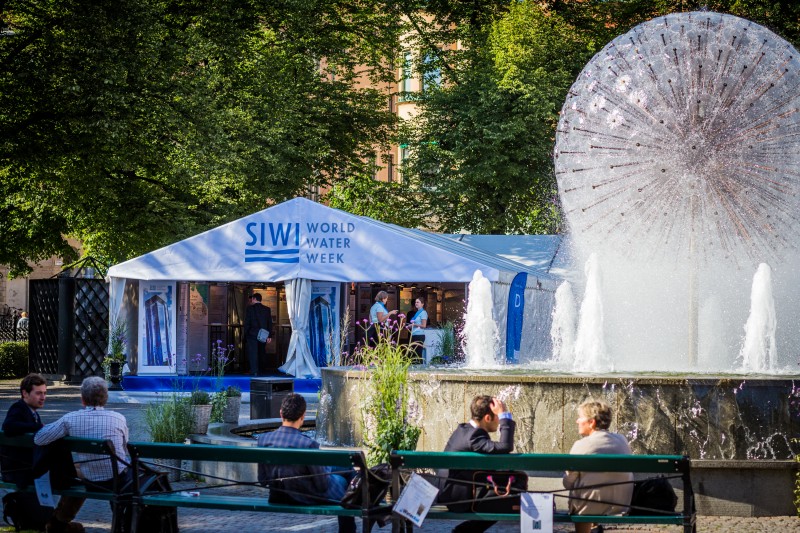 At the close of the MDGs, the monitoring, evaluation and reporting of the Water and Sanitation Sector remains fragmented across the global, continental and regional levels. A wide range of global monitoring instruments exist with a varied number of purposes and approaches. Some global monitoring instruments harvest secondary data generated at country-level (e.g. household surveys) and others collect primary data.
No doubt, the water sector at large requires a harmonised, standardised, robust monitoring mechanism based on improved data acquisition and analysis to track progress and provide a credible platform for sector advocacy and investment decision making towards optimum health, environment and economic benefits. The transition from MDGs to Post 2015 SDGs therefore provides an opportunity for a step change in monitoring, evaluation and reporting for the sector to ensure greater harmonisation and reduce the burden of data collection and reporting at country levels.
The need therefore is for data revolution to make information and data more available, more accessible, and more broadly disaggregated, as well as for measurable goals and targets, and a participatory mechanism to review implementation at the national, regional, and global levels.
Programme
Session 1: Harmonizing Monitoring, Evaluation and Reporting: Water and Sanitation in Africa Type: Event Tags (max. 5 tags): Post 2015, Africa, Monitoring, Evaluation, Event description: The water and sanitation sector requires a harmonised monitoring and reporting system that links various levels. AMCOW sees the transition from MDGs to Post-2015 SDGs as an opportunity for a step change in monitoring and reporting. Success stories and plans going forward will be presented and discussed. 09:00 Welcome Bai Mass Taal, Executive Secretary, AMCOW 09:05 Opening Statement Hon. Amadou Mansour Faye, Minister for Hydraulic & Sanitation, Senegal / AMCOW President 09.15 AMCOW's Harmonized Monitoring and Reporting System for the Water Sector in Africa: Its Role in the Post 2015 Framework: Pan Africa Monitoring and Reporting Nelson Gomonda, AMCOW 09:30 Harmonisation of Water and Sanitation Sector Monitoring: Madagascar Experience Randrianjanaka Niaina Ravelomanana, Madagascar National Statistics Bureau 09:45 Global Monitoring in the post 2015 and Harmonisation: Some Reflections Tom Slaymaker, Sr. Statistics and Monitoring Specialist, UNICEF 10:00 Q&A 10.25 Closing by Mr NOURI Abdelwahab,Minister for Water Resources and Environment, Algeria / AMCOW Vice President, North Africa