FHI 360 / Millennium Water Alliance
Integrating WASH and watershed management to meet Sustainable Development Goals
Thursday 27 August | 16.00-17.30 | Room: FH 202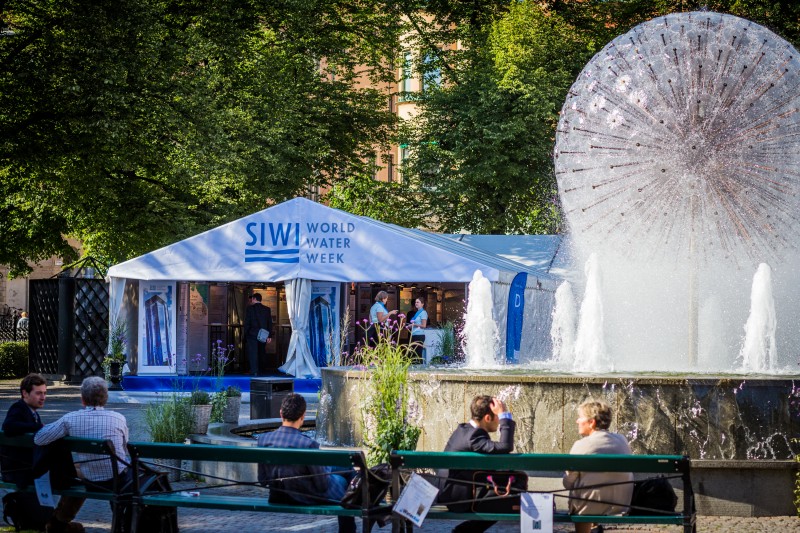 Water, poverty and environmental quality are deeply connected. The poor are most vulnerable to environmental risks, including unsafe water. Human communities living in remote areas with high biodiversity value often have little or no access to improved water sources and sanitation facilities. The sustainability of freshwater resources and safe drinking water projects depend on the appropriate conservation of the broader watershed.
This session will demonstrate why we must address WASH and watershed management together if we are to successfully confront the water challenges facing the world, using examples spanning from on-the-ground work in the field to the highest levels of global policy. Speakers will discuss ideas for ensuring adequate connections between the WASH and water resources management targets under a water goal in the Sustainable Development Goals, with an emphasis on ways to operationalize integration during program implementation. Case studies of projects that integrate WASH and conservation for greater impact will be shared, as well as a new monitoring and evaluation framework designed to assess the outcomes of integrated WASH and freshwater conservation projects. We intend to invite local partners to discuss their project-level experiences.
Programme
16:00 Welcome and introduction
Ron Clemmer, FHI 360
16:05 Cross-sectoral perspectives on integration to achieve the proposed Water Goal. Presentations by:
Chris Holmes, USAID
Greg Koch, The Coca-Cola Company
Rafael Callejas, Millennium Water Alliance

16:40 Measuring impact: are we achieving more through integration? Presentations by:
Sarah Davidson, WWF
Wendy Larson, Limnotech
17:00 Moderated discussion with panel & audience: Where do we go from here?
Moderator, Paul Hicks, Catholic Relief Services
Panelists to include:
The Coca-Cola Company (Greg Koch)
Millennium Water Alliance (Rafael Callejas)
USAID (Chris Holmes)
WWF (Sarah Davidson)
Limnotech (Wendy Larson)
Helvetas (TBD)
17:25 Wrap-up, conclusions, and next steps
Ron Clemmer, FHI 360