International Water Centre
Eye on Asia: Water for Cities
Tuesday 25 August | 14.00-15.30 | Room: FH 307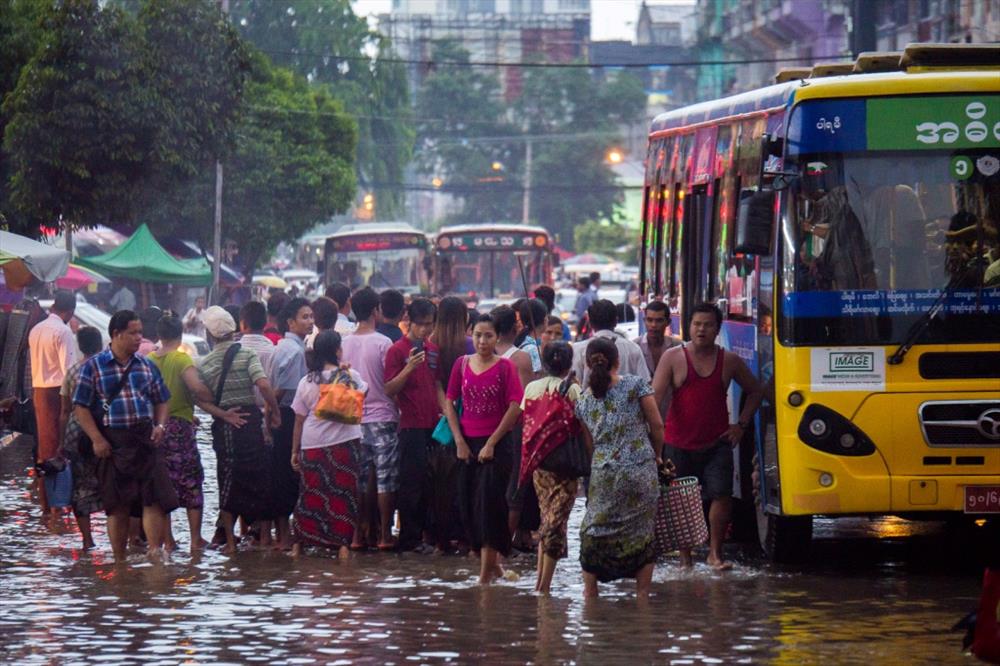 The 21st Century is called the Asian century, as clearly demonstrated with its rising share of global output while lifting millions out of poverty. If Asia maintains its current trajectory it will double its share of global GDP to 52% by 2050. Over 75% of Asia is water insecure, which if left unmanaged poses a real threat to its continued growth.
Unlocking the growth potential will become increasingly reliant on water resources and central to this is water security.
In Asia, water security is at risk from interconnected pressures: population growth, urbanization, pollution, groundwater extraction, water-related disasters and climate change.
The Water for Cities Seminar will explore cost efficient and effective solutions to the growing challenge of rapid and unplanned urbanization that has resulted in an increase in the demand for water, heightened pressure on limited water resources, and a decline in water availability for competing uses. The need for stronger urban governance and institutional reform, as well as integrated planning to balance water allocation between industrial, commercial and domestic uses will be
addressed.
Programme
14:00 Session Background – Mark Pascoe IWC
14:05 Converting Waste to Energy in Cities: Lessons from Hubei Province, China – Lijin Zhong, WRI
14:10 Water Operators Partnership & Performance Based Contracts, Example from Georgia – Sanjay Joshi, ADB
14:15 Water Utility Sustainability – Siemen Veenstra, Project Director, Vitens Evides International
14:20 Panel Discussion – moderated by Mark Pascoe, IWC
14:45 Community Based Risk Management Approach for Urban Flooding, the Case of Ayutthaya – Zoran Vojinovic, UNESCO-IHE
14:50 Examples from East Asia: How a Number of Countries Were Able to Achieve 100% Sanitation and Hygiene Coverage Within a Generation – Henry Northover, Global Head of Policy, WaterAid
14:55 A Tale of Small Cities: Insights to water and wastewater management in peri-urban areas of Nepal – Mr. Ramdeep Shah, Director General, DWSS.
15:00 Panel Discussion – moderated by Mark Pascoe, IWC
15:25 Closing Remarks, Urban Water Challenges: South Asia Perspective – Mr. Hun Kim, Director General, South Asia Regional Department, ADB
Conclusion
Greater insight to initiatives being undertaken in rapid growth cities for climate resilience and options to better manage water resources; to social aspects of flood risk management, and institutional challenges to move towards more resilient cities.