Implementing the SDGs in the post-2015 development agenda
Sunday 23 August | 11.00-12.30 | Room: FH 300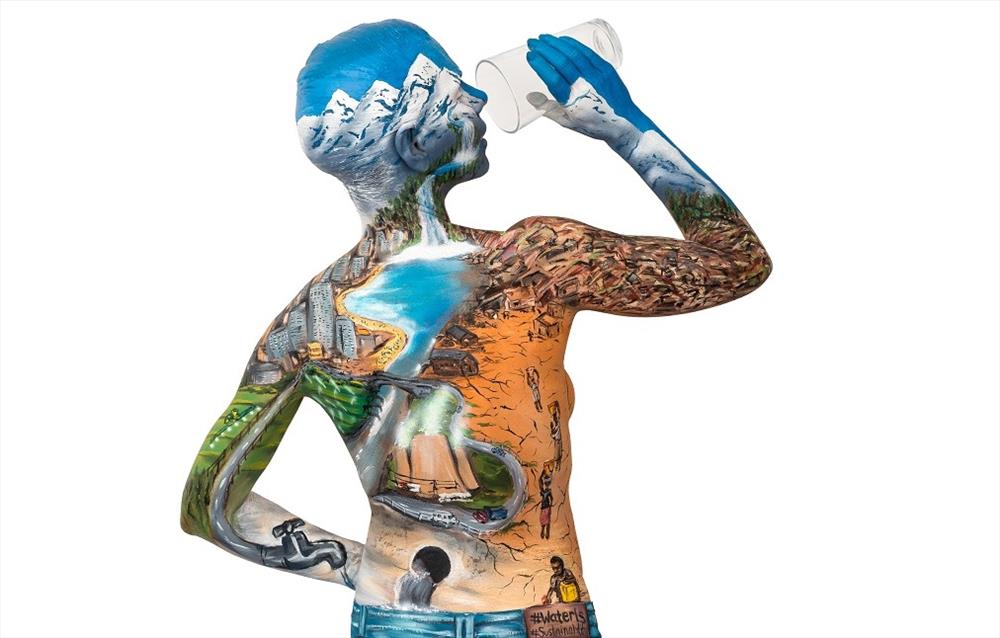 Environment, economic and social issues underpin the proposed SDG framework for 2015-2030 currently under discussion by the UN Member States. They apply to low-, middle- and high-income countries alike. A dedicated water goal addressing the full range of core water issues has been proposed; other goals should have water as a cross-cutting issue, including in their targets. In the next phase of the SDG process there will be a need for refinement of targets, development of indicators, financing mechanisms and institutional arrangements for implementation and monitoring. Some key aspects addressed at the workshop will include the development of feasible, relevant, measurable and cost-effective indicators; behavioral change focused on reducing adverse production and consumption patterns and pollution, and improving water use efficiency; water as an indispensable link across all the SDGs; capacity building to implement a dedicated water goal; and finance mechanisms extending beyond the short-term horizon.
Programme
Water Supply and Hygiene (SDG targets 6.1-6.2)
11:00 Introduction
Steven Downey, GWP
11:05 Video trailer "One Water"
11:10 Keynote: Setting the Stage, from MDGs to SDGs
Michel Jarraud, Chair UN-Water
11:25 Building institutional capacity for water quality monitoring in
Sub-Saharan Africa
Rachel Peletz, Aquaya institute
11:35 Implementing, monitoring and financing the water SDG in
rural Africa
Patrick Thomson, Oxford University's Smith School of
Enterprise and the Environment
11:45 Monitoring WASH in health centre and schools for sustainable
results
Roel Blesgraaf, Simavi
11:55 National strategies for Water Sector Capacity Development:
Colombia, Indonesia, Uganda
Uta Wehn, UNESCO-IHE
12:05 Panel discussion:
Ursula Schaefer-Preuss, GWP
Gerard Payen, UNSGAB
Michel Jarraud, UN-Water
12:25 Summary
Kanika Thakar, McGill University
Conclusion
The workshop concerned itself with the necessary steps, ideas, strategies and mechanisms for the successful implementation of Sustainable Development Goal 6, ensuring availability and sustainable management of water and sanitation for all. The workshop was divided into three sections, each addressing different targets:
Section 1: Targets 6.1 and 6.2, Drinking Water Supply, Sanitation and Hygiene
Section 2: Target 6.3, Sanitation, Wastewater and Water Quality
Section 3: Targets 6.4 and 6.5, Water Efficiency, Integrated Water Resources Management and Protecting Aquatic Ecosystems
The day's events opened with a keynote address by the Chair of UN-Water, Michel Jarraud. In his presentation, Mr. Jarraud provided context to the SDGs as an important continuation of the MDG efforts, but, more significantly, he outlined the role to be played by water and sanitation, and the need to leave no one behind. Mr. Jarraud also spoke of the sense of solidarity reflected by the SDG targets, and of the need for creating an enabling environment and for partnership at all levels. Presentations were made by experts from the field on building institutional capacity, efforts in implementation and new opportunities for monitoring the SDGs. Overall, the need for innovation was emphasized. One presenter shared the experience of a phone application for monitoring water quality; another provided solutions for real time feedback on hand pump performance resulting in improved service delivery. The question was raised what measure of access is adequate, calling for adequate access to include schools and healthcare centres. The session closed with a panel discussion, which focused on the need for adequate and measurable indicators throughout the SDGs.
Key Messages and Conclusions of Section 1:
"If you can't measure it, you can't manage it" – Without the agreement and consistent use of indicators that can be clearly measured, the SDGs will not be achieved.
The challenge lies in developing standardized indicators – and the question presented itself: can this be achieved at an international level?
There is an obvious need for indicators that link Goals and their targets to specific sectors.
Rather than worry about the number of indicators, the focus of the discussions should rather be on ensuring that they are meaningful.
It can be expected that meaningful indicators will evolve as new technologies emerge.
Improved monitoring can drive improved service delivery.
WASH access must be provided on an "anytime anywhere" model in order to be truly effective – this needs stronger advocacy for access in extra-household settings (schools, health care centres, the work place, refugee camps, detention centres)
Capacity development for national monitoring is essential to achieving all SDGs.