United Nations Office for Sustainable Development
Sustainable cities: a pipe dream or realistic future?
Sunday 23 August | 11.00-12.30 | Room: FH 202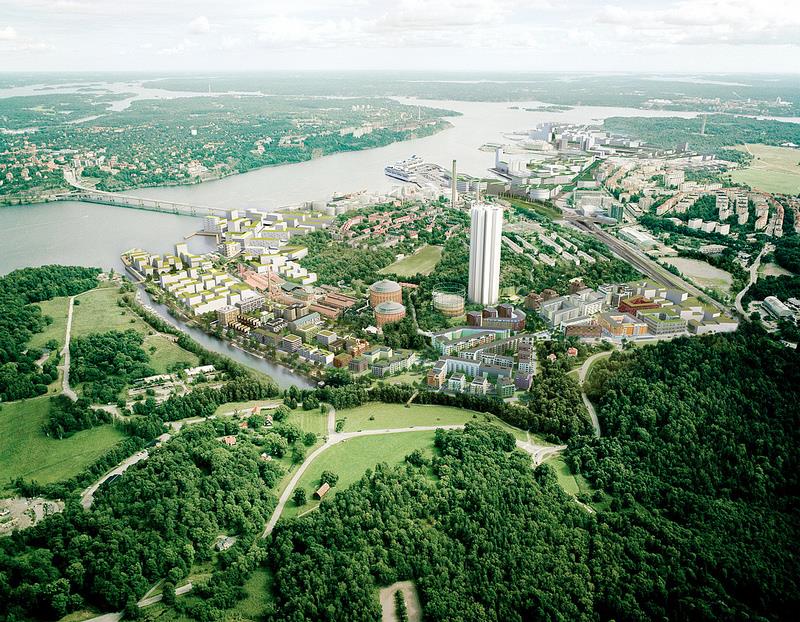 This first technical session will start with an overall introduction to the integrated approach to urban water and wastewater management and show how it can contribute to improved service delivery, cost efficiency, social equity and environmental sustainability.
The keynote speech will focus on urban wastewater and sanitation management seen with an integrated perspective, and short oral presentations will describe various city-wide, private and community experiences in managing sanitation.
The session will then benefit from a panel discussion involving the various speakers and the audience.
The three workshop sessions will be complemented by a visit to the Stockholm Royal Seaport urban development area
Programme
Technical Session: Organization of Urban Sanitation Services

11:00 Workshop welcome and introductory remarks
Faraj El-Awar, UN-Habitat

11:05 Introduction
Kala Vairavamoorthy, UEL

11:15 Keynote: Planning in an integrated way: what does it mean?
Jay Bhagwan, WRC

11:30 The Diamond Business Approach for Sustainable Sanitation
in Cities
Jacqueline Barendse, WASTE

11:40 Strengthening institutional and governance arrangements
for small city sanitation, Indonesia
Joanne Chong, University of Technology Sydney

11:50 Poster Pitch
Dhruv Bhavsar, CEPT University
Sara Ahrari, Simavi
Victor Kasulo, Mzuzu University
12:00 Panel
Moderator: Marianne Kjellen, SIWI
Panellists:
Washington Bonfim, Municipality of Teresina
Jay Bhagwan, WRC
Ed McCormick, WEF
Jacqueline Barendse, WASTE
Joanne Chong, University of Technology Sydney
12:25 Closing remarks
Faraj El-Awar, UN-Habitat

Conclusion
Over half of the world's population today lives in urban settlements, and in many areas the urban water sector is under stress. While cities are growing, water demand waste generation is increasing even faster with consumptive lifestyles and linear systems. At the same time, inequalities persist in access and quality of services that are provided to the citizens.
The main propositions of the Sustainable Cities workshop were:
a vision for sustainable and resilient cities involving a change in perspective on urban water management to make use of all waters in the system;
opportunities for integration at planning and operational levels between economic, environmental, and social dimensions of urban water management;
building on dialogue with and between citizens made possible through democratic institutions to find pathways, to
embark on the difficult transition from centralized, linear water systems towards alternative supply, cascading and reuse systems.
The event comprised four sessions in total: two technical sessions on (A) urban sanitation governance and (B) recycling and reuse opportunities, (C) one high-level panel discussing the way forward, and (D) a field visit to the Stockholm Royal Seaport urban development.
This first technical session focused on urban sanitation services management, which has been lagging behind in development priorities as compared to water supply. Introductory remarks provided an overview of the perspective change that is needed to move away from traditional linear systems when addressing water and sanitation services to implement more sustainable and cost-efficient systems.
Presentations and discussions addressed urban sanitation challenges at the local scale with potential responses including the building of markets and promoting a business approach to sanitation. In this context, and particularly for low-income communities, the need for institutional strengthening was emphasized to ensure markets function in the public interest. For example, poor design and enforcement of land use regulation was identified as one of the root causes of inequity and inefficiency in sanitation services in the context of Brazil, while the mismatch between strategic and available land was highlighted in small Indonesian cities, namely in rapidly-growing areas transitioning from rural to urban settlement, where institutional structures are lacking to support urbanization. Further, social entrepreneurs were proposed as key players in making the sanitation market successful.
The need for institutionalized cooperation and dialogue was illustrated in the context of Low Income Communities (LICs) of Dhaka, Bangladesh, where the Community Based Organization (CBO) model, integrating public awareness and collaboration with water authorities, proved its potential to contribute to more sustainable WASH services to the poorest. Where participation from the private sector is low, as reported in Malawi, the creation of financing mechanisms such as sanitation funds, paired with sanitation promotion to create demand, is needed.
The session concluded by emphasizing the necessity of making waste management as an economic resource. Sanitation is a slowly evolving business, but the call for a perspectives shift involves transforming wastewater treatment facilities into resource recovery facilities or "green factories" for produce that have a market and use in society: "Someone's waste is someone else's feedstock." This positive concluding message led naturally into the next session.