@aqua
Information technologies for a smarter water future
Tuesday 25 August | 11.00-12.30 | Room: M3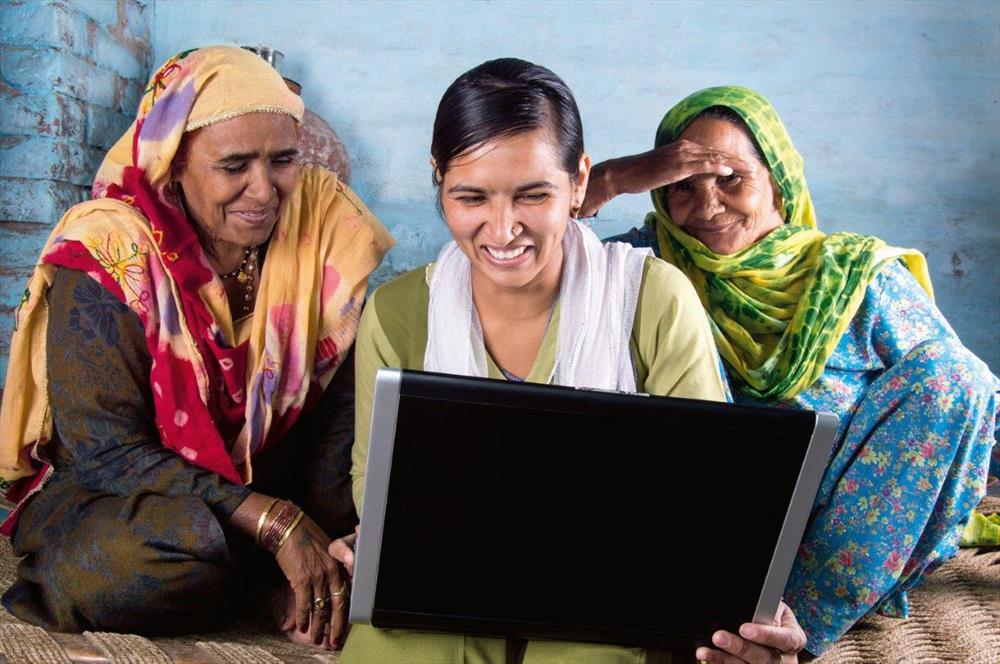 Part of the solution to help meet the Post-2015 development agenda is to harness information technologies for more sustainable solutions. Smart solutions can contribute significantly to a greener future by reducing water and energy consumption in the production of food and other commodities. On the ground, the rise of smart phones and internet access will lead to an explosion of data sharing both within and outside existing governance structures, empowering many, from farmers to local utility workers, from local government staff to citizens and civil society groups. Innovative information technologies will also lead to advanced system-wide solutions and smart water extraction, treatment and delivery infrastructure. Advanced new decision support systems will emerge, building on the latest data acquisition, analytics, DNA libraries of microbial pathogens, modeling, real-time operation systems and communication technologies. This will assist decision makers, improve targeted interaction with relevant stakeholder groups, and thus contribute to equitable access.
Programme
Data acquisition and analytics through mobile phone technologies
11:00 Keynote: The Data Revolution, in 2020
Thomas Bjelkeman-Pettersson, Akvo Foundation

11:15 Assessing the Effectiveness of Malawi's Water Policy Using
Mobile Technology
Muthi Nhlema, Water for People

11:25 Mobile Money Technology, convenient for water bills payment in
Uganda
Agnes Namuli, Mitukula Women Development Association

11:35 Fresh Water Watch: A Citizen Scientist Platform to Monitor
Global Water Quality
Neil Bailey, Earthwatch Institute

11:45 Mobile platform for water quality data management in Senegal
Emily Kumpel, Aquaya Institute

11:55 Poster Pitch
Basheer Obaid, Palestinian Water Authority
Patrick Thomson, University of Oxford
Ranjan Ray, CGWB, Ministry of Water Resources, Govt. of India
12:10 Panel discussion
Moderator: Will Sarni, Deloitte
Panelists:
Thomas Bjelkeman-Pettersson, Akvo Foundation
Muthi Nhlema, Water for People
Agnes Namuli, Mitukula Women Development Association
Neil Bailey, Earthwatch Institute
Emily Kumpel, Aquaya Institute
12:30 Closing remarks

Conclusion
The purpose of the workshop was to highlight current innovative ICT applications that can help ensure a more sustainable management of water resources and achieve sustainable water and sanitation access for all.
The workshop was divided into 4 main sessions: The first one focused on "More effective decision making by use of smart water IT". Solutions presented included, among others, a real-time optimal operation computerized system which enables Israel to reuse 80 percent of its wastewater and improve water and energy efficiency; and an online data entry, analysis and monitoring system implemented in India to address the lack of adequate and reliable information on the quality and level of water services. The second session focused on the new opportunities that arise from the rapid mobile phone network expansion. Presentations included the potential of mobile money technology for the payment of water utility bills; and the potential of mobile phone apps for the collection of water data – which reduced, in the case presented, data collection and analysis time from months to weeks – to assess the effectiveness of national water policies. The third session of the workshop was a roundtable discussion focusing on the role of ICTs in achieving the water SDG's. The workshop concluded with a field visit to the Ericsson Studio.
Conclusions:
ICTs have major potential to yield benefits in the water sector. ICTs can help, for example, to improve water resources management at the regional level; and to improve operations management at the utility level by increasing efficiency, identifying leaks and therefore reducing costs. ICTs can also improve the reporting and monitoring of service delivery and water quality and can ensure inclusion, empowerment and participation of the most vulnerable in the decision-making.
However, developing an ICT tool or system cannot be the end goal. Too often the focus is on "which tool" or "which technology", whereas it is crucial to pay great attention to what any data collected will be used for and how the provision of this data leads to actual actions that change the dynamics on the ground. All the stakeholders (and specially the end user) need to be involved in the creating process of the tool. Maintenance, training and capacity building are also crucial to ensure usability. Above all, there needs to be commitment to turn data collection and interpretation into action.
ICTs will be crucial for the monitoring of the SDGs. The SDGs cannot be measured the same way as the MDGs; the international community needs to anticipate the data revolution and consider the opportunities it provides when developing the monitoring and indicators framework for the SDGs. It will be important to take into account all monitoring and reporting systems, including mobile phone data, citizen online monitoring data, remote sensing and others. The challenge will be to integrate and validate all this increasing amount of data.