Implementing the SDGs in the post-2015 development agenda
Sunday 23 August | 14.00-15.30 | Room: FH 300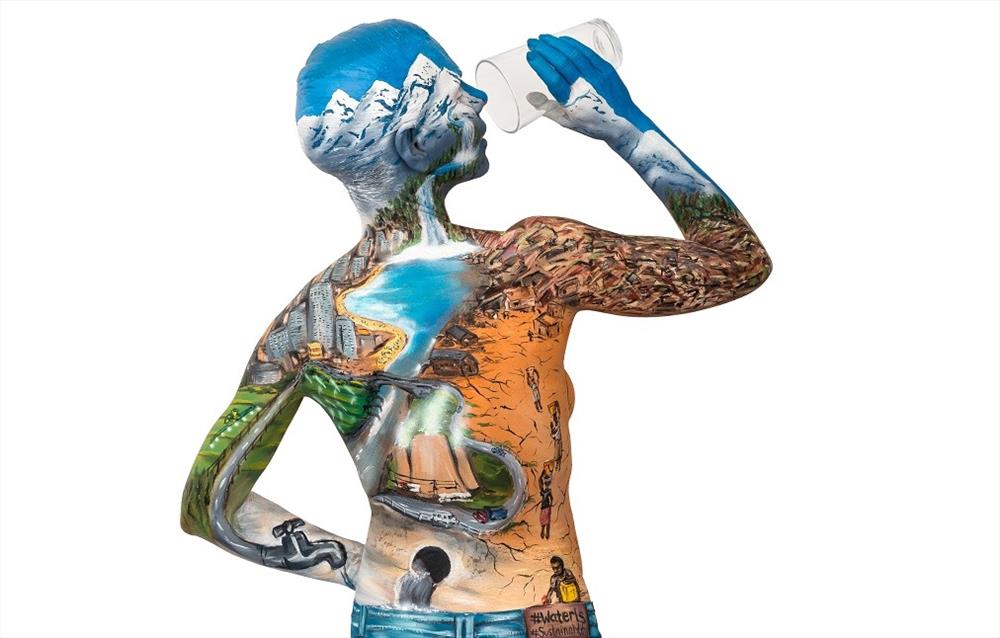 Environment, economic and social issues underpin the proposed Sustainable Development Goals (SDG) framework for 2015-2030 currently under discussion by the UN Member States. They apply to low-, middle- and high-income countries alike. A dedicated water goal addressing the full range of core water issues has been proposed; some other goals have water included in their targets as a cross-cutting issue. In the next phase of the SDG process there will be a need for refinement of targets, development of indicators, financing mechanisms and institutional arrangements for implementation and monitoring. Some key aspects addressed at the workshop will include the development of feasible, relevant, measurable and cost-effective indicators; behavioral change focused on reducing adverse production and consumption patterns and pollution, and improving water use efficiency; water as an indispensable link across all the SDGs; capacity building to implement a dedicated water goal; and finance mechanisms extending beyond the short-term horizon.
Programme
Sanitation, Wastewater Management and Water Quality (SDG targets 6.2-6.3)
14:00 Introduction
Robert Bos, IWA
14:05 Keynote: Water efficiency and water reuse
Jeremy Bird, IWMI
14:20 Thematic presentation on GEMI - Integrated Monitoring of Water
and Sanitation Related SDG Targets
Kate Medlicott, WHO
14:35 Can shared sanitation in slums be adequate sanitation?
Katrina Charles, University of Oxford
14:45 Innovative sanitation financing to make Indian cities open
defecation free
Utkarsha Kavadi, CEPT University
14:55 Poster pitch
Moderator: Robert Bos, IWA
Do global monitoring frameworks reflect water quality in sub-Saharan Africa?
Emily Kumpel, Aquaya Institute
Multi-track 'non-subsidy'approach for an enabling environment towards WASH sustainability
15:10 Q&A
15:25 Summary
Kanika Thakar, McGill University

Conclusion
The workshop concerned itself with the necessary steps, ideas, strategies and mechanisms for the successful implementation of Sustainable Development Goal 6, ensuring availability and sustainable management of water and sanitation for all. The workshop was divided into three sections, each addressing different targets:
Section 1: Targets 6.1 and 6.2, Drinking Water Supply, Sanitation and Hygiene
Section 2: Target 6.3, Sanitation, Wastewater and Water Quality
Section 3: Targets 6.4 and 6.5, Water Efficiency, Integrated Water Resources Management and Protecting Aquatic Ecosystems
Water by nature is integrated and connected with every aspect of human and natural life. As such, it doesn't take one long to realize that water is also connected to every reach of the Sustainable Development Goals. The goals cannot be addressed in isolation, but rather must rely on their interconnectedness to be successfully achieved. This section of the workshop not only spoke to the links with human life, but also to the needs of ecosystems and the need to employ natural infrastructure as part of any solution in achieving the SDGs. One such example is for water service delivery chain to include natural infrastructure, built environments and suppliers. Water footprint assessments highlighted opportunities in social and economic development that are also environmentally sound by offering crops that have high yield with a low water requirement. University programs are emphasizing the need for more integrated water management solutions by training the next generation of water managers to look at the whole picture through IWRM. However, there is still a need to make change in daily practice. One proposal is to simply help water users understand how much water they are using and how they can sustainable reduce the volume and better address issues of water quality.. Alternatively, tariffs can be used to curb wasteful behaviour.
Key Messages and Conclusions of Section 3:
Indicators should be proxies that trigger analysis, joint action, innovation and dialogue – they must catalyze people by being compelling, yet simple.
Also in relation to pursuing ecosystem integrity, the individual SDGs cannot be addressed in isolation, but rather in connection with one another.
There is a need to:
accept and embrace the interconnectedness of water and its role within the SDGs.
institutionalize capacity development in IWRM – university programs and other programs of tertiary learning may be the key.
employ tools that help household water users understand how much water they are actually using.
Natural infrastructure must be part of any sustainable solution.
Tools such as water footprint analysis can help identify solutions that promote social and economic development while being environmentally sustainable at the same time.