Implementing the SDGs in the post-2015 development agenda
Sunday 23 August | 16.00-17.30 | Room: FH 300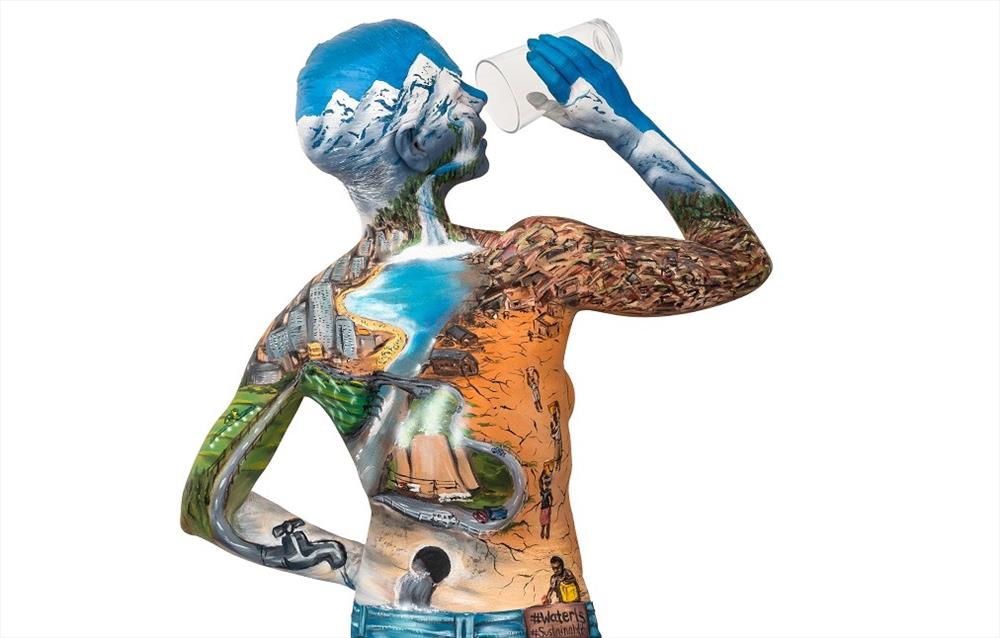 Environment, economic and social issues underpin the proposed Sustainable Development Goals (SDG) framework for 2015-2030 currently under discussion by the UN Member States. They apply to low-, middle- and high-income countries alike. A dedicated water goal addressing the full range of core water issues has been proposed; some other goals have water included in their targets as a cross-cutting issue. In the next phase of the SDG process there will be a need for refinement of targets, development of indicators, financing mechanisms and institutional arrangements for implementation and monitoring. Some key aspects addressed at the workshop will include the development of feasible, relevant, measurable and cost-effective indicators; behavioral change focused on reducing adverse production and consumption patterns and pollution, and improving water use efficiency; water as an indispensable link across all the SDGs; capacity building to implement a dedicated water goal; and finance mechanisms extending beyond the short-term horizon.
Programme
Water Resources Management (SDG targets 6.4- 6.6)
16:00 Introduction
Joakim Harlin, UNDP
16:05 Keynote: Water for development and development for water -
Realising the new SDGs' vision
Mohamed Ait-Kadi, GWP
16:20 Indicators for water and ecosystems: can monitoring complexity
be simple, compelling and catalytic?
Mark Smith, IUCN
16:35 Driving Sustainable Development through Water Footprint
Assessment
Ruth Mathews, Water Footprint Network
16:42 Water for Development – Capacity Building from Plans to
Practice
Ahmed Abou Elseoud, Global Environment Facility
16:49 Improved Water Use Efficiency in Irrigation: Role of Water User
Associations
Mukul Kulshrestha, MANIT, Bhopal
16:55 Q&A
17:05 Closing remarks
Joakim Harlin, UNDP
Kanika Thakar, McGill University
17:15 Video: One Water
Conclusion
The workshop concerned itself with the necessary steps, ideas, strategies and mechanisms for the successful implementation of Sustainable Development Goal 6, ensuring availability and sustainable management of water and sanitation for all. The workshop was divided into three sections, each addressing different targets:
Section 1: Targets 6.1 and 6.2, Drinking Water Supply, Sanitation and Hygiene
Section 2: Target 6.3, Sanitation, Wastewater and Water Quality
Section 3: Targets 6.4 and 6.5, Water Efficiency, Integrated Water Resources Management and Protecting Aquatic Ecosystems
The second section of the workshop saw a great emphasis on the need to challenge the status quo and to think outside the box. The keynote speaker, Dr Jeremy Bird, Director-General of the International Water Management Institute, highlighted the concept of re-use and re-cycling of wastewater as the foundation for a circular, green water economy. The mass balance sheet, with a comprehensive overview of wastewater flows and wastewater disposal would help identify key mojitoring points for which indicators should be developed. Subsequent presenters challenged the conventional definition of "adequate sanitation" and asked whether and under what conditions shared sanitation facilities can be adequate. Alternative and innovative financing mechanisms for making cities open defecation-free highlighted a new role for banks in solving the sanitation crisis by pairing them with individuals looking for sanitation loans and spoke of the need to use demand-led schemes in funding structures, with due attention for microfinancing. The need for disaggregated data was identified, with examples illustrating that global monitoring can be highly irrelevant at the local level, unless there is effective reconciliation and harmonization of datasets, and how better data can empower local actors to better manage risks. Most importantly presenters tied together the need to balance the ambitions of SDGs with the capacity of local actors.
Key Messages and Conclusions of Section 2:
Several needs were identified:
A need to arrive at the right balance between the ambitions of the targets and the capacity to achieve them.
A need to challenge our accepted norms – can shared sanitation solutions not be adequate ones under certain conditions?
A need for innovative financing and demand-led schemes in order to achieve adequate sanitation coverage.
A need for more disaggregated data – meaningful data at the local level can empower local actors to better manage risk.