CGIAR Research Program on Climate Change, Agriculture and Food Security
Managing change: strengthening resilience to climate and disaster risks
Tuesday 25 August | 11.00-12.30 | Room: L11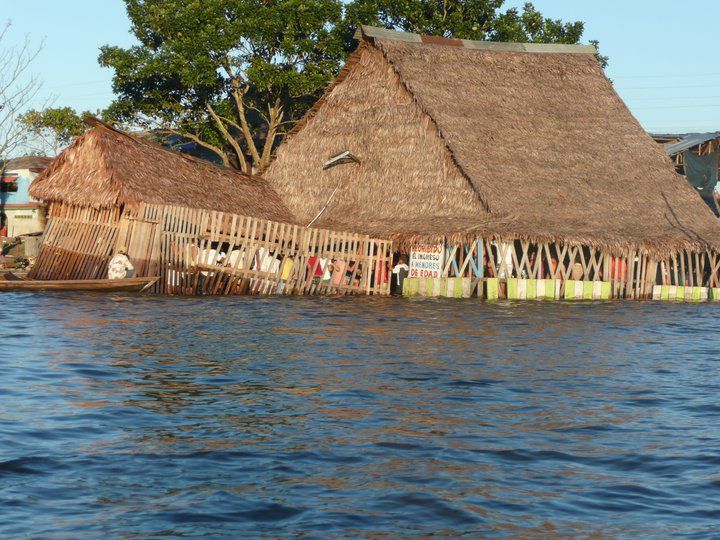 The combined effects of unresolved poverty and unsustainable development together with a changing climate contribute to persistent and increasing disaster risk. Key development drivers include population growth, rapid urbanisation, increasing demands for energy and food, and increasing industrialisation. As disaster impacts are often manifested through flooding or drought, water management, in synergy with other policy areas, plays an important role in building resilience. Important milestones in global policy-making will occur in 2015, including decisions on sustainable development goals, climate change and disaster management. Strengthening and maintaining resilience to climate and disaster risks is vital for sustainable development and this must progress from concept to practice. How policy can effectively bridge this gap is an important question. Building resilience in the face of global challenges urgently needs better integration between efforts addressing development objectives, climate change mitigation and adaptation, and disaster risk reduction and management in the Post-2015 development agenda.
Programme
Policy Approaches to Managing Change

11:00 Introduction
Karin Lexén, SIWI

11:05 Keynote: From local to global: Leveraging policy frameworks to
promote resilient development
Shyla Raghav, Conservation International

11:20 Resilience to Climate and Disaster Risk: Bangladesh Context
Mohammad Habibur Rahman, Dept. of Civil Eng., BUET

11:30 Lake Cyohoha catchment: Enhancing climate resilience of
communities and ecosystems
Kidanemariam Jembere, GWP-Eastern Africa

11:40 Enhancing Drought Resilience in the Horn of Africa
Gerald Kairu, GWP-Eastern Africa

11:50 Renewable energy for strengthening climate resilience
Divyam Nagpal, IRENA

12:00 Poster Pitch
Moderator: James Clarke, CGIAR-CCAFS
Pammi Sinha, Durham University
Alicia Bustillos Ardaya, Institute for technology in the tropics and subtropics, Bolivia
Azahar Ali Pramanik, SPACE
12:06 Discussion

12:30 Closing remarks

Conclusion
The workshop sought answers to what needs to be done to strengthen resilience to climate and disaster risks in the context of water resources and sustainable development. Resilience can, however, imply continuation and the ability to recover quickly from shocks and disturbances to return to a previous state. How do we then reconcile the need for change with continuity and recovery? The answer to this question is not straightforward and we can start by recognizing that we have mental models and paradigms that constrain us. In the face of climate and disaster risk, is there a need to move beyond resilience thinking? Is there a need be become less ´resilient´ and more ´changeable´ by climate and disaster risks? A key ingredient identified was Innovation for Managing Change.
Sustainable development calls for deep systemic changes to our political, societal and economic DNA. Conventional approaches for managing urban flooding, drought, water supply and sanitation are often inadequate for the challenges posed by climate change, rapid urbanization and economic development. The workshop called for Innovation for Managing Change using three entry points:
Decision and Policy-making Processes: There is an urgent need for policy-making processes that are bottom up, interdisciplinary, inclusive of local actors and cross-sectoral. That kind of policy-making process can help governments look at the full spectrum of water to identify trade-offs and opportunities for improved cooperation between water use sectors. Moreover, it would also contribute to closing the gap between professionals and people, and between science and policy. Reaching agreement at COP21 (Dec 2015) was identified as an important promoter for cross-sectoral action. The COP21 agreement will leverage bottom-up action through Intended Nationally-determined Contributions (INDCs) that each country will put forth. The key is to identify and foster the political and institutional contexts necessary to enable these bottom-up and cross-sectoral actions.
Collaboration on Water: The workshop called for collaboration on design and testing of water management innovations linked to structural and financial solutions to adaptation. The need for field testing and updating ideas was highlighted as essential. Many examples of possible integration between financial and structural instruments are already emerging as part of Prepare, Respond and Recover strategies.
Appropriate Tools and Mechanisms: Managing Change calls for a re-thinking of conventional approaches for climate prediction and for developing water management strategies. We need to move from crisis management to flexible and adaptive strategic planning. The workshop presented examples of successful mechanisms at the local level that incorporate social, technical and financial aspects of adaptation.
Ways to foster innovation:
Innovation can be stimulated by creating conditions within organizations that foster fluent and spontaneous physical interactions between different disciplines, groups and sectors. Researchers have found that innovation requires debate, conflicting perspectives and critical analysis.
Innovative strategies should consider the emerging autonomous responses to water extremes at the local level that take advantage of existing structures and local solutions. Fostering a diversity of approaches at the local level can make testing of innovation more feasible, allowing development of effective strategies through experimentation, learning and refining. Involving a wide range of stakeholders at early stages is important to incorporate reflection about when and by whom tools and mechanisms are defined.