Guardian Development Professionals Network
Special Event: Climate Change Panel with the Guardian
Thursday 27 August | 12.45-13.45 | Room: -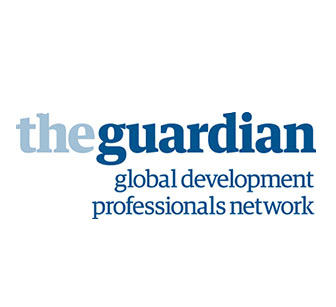 Welcome to this special event with World Water Week Media Partner, the Guardian's Global Development Professionals Network (GDPN), in collaboration with SIWI, and supported by FEMSA Foundation.
What more can governments, businesses, and NGOs do to get water issues on the climate agenda?
Considering the water-related impacts of climate change, we must ask - why are water issues not at the top of the global climate agenda? Post COP21, how can we help to ensure the water-related recommendations will be integrated at a national level?
A full page write-up of the discussion will appear in the Society section of the Guardian newspaper and online on the Global Development Professionals Network on 16 September, 2015.
Panelists:
Dominic Waughray - World Economic Forum; Benedito Braga - World Water Council; Karin Lexén - SIWI; Ellen Silva - General Mills; David Tickner - WWF; Vidal Garza - FEMSA Foundation.
The panel will be chaired by Guardian Environment's Karl Mathiesen.
Programme
12:45: Introduction of the panel and setting the scene
- Chair: Environmental Journalist, Karl Mathiesen, Guardian News & Media
12:55: Panel debate
- Benedito Braga, President, World Water Council
- Dominic Waughray, Head of Public-Private Partnerships, World Economic Forum
- Karin Léxen, Director World Water Week, International Processes & - Prizes, SIWI
- Ellen Silva, Applied Sustainability, General Mills
- Dabid Tickner, Chief Freshwater Advisor, WWF
- Vidal Garza, Director, FEMSA Foundation
13:30: Q&A and close
Informal networking