United Nations Office for Sustainable Development
Sustainable cities: a pipe dream or realistic future?
Sunday 23 August | 14.00-15.30 | Room: L9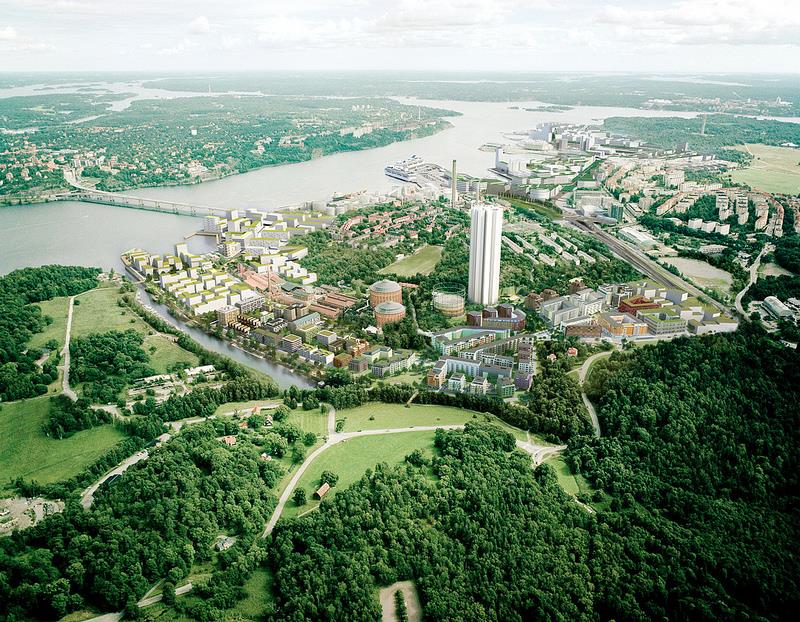 This second technical session will focus on showing that wastewater is not wasted water and that wastewater and sanitation are a resource.
The keynote speech will provide arguments for this new approach that will be further detailed through examples of decentralized systems, the use of constructed wetlands, the safe recycling of human waste for agriculture, and the reuse of wastewater. The audience will be able to voice their opinion and comments through a dynamic buzz session.
The three workshop sessions will be complemented by a visit to the Stockholm Royal Seaport urban development area
Programme
Technical Session: Recycling, Reuse and Decentralized Solutions
14:00 Introduction
Jong-Soo Yoon, UNOSD

14:05 Keynote: Opportunities and Challenges of Water Reuse
Ickhoon Choi, Korea Environment Corporation

14:20 Semi-Decentralized, Modular Wastewater Treatment Concept
for Fast Growing Cities
Ursula Schließmann, Fraunhofer IGB

14:30 Constructed Wetland for Decentralized Wastewater Treatment
in Tanzania Informal Settlements
Richard Kimwaga, University of Dar es Salaam

14:40 Poster Pitch
Valentin Post, WASTE
Chaya Ravishankar, Institute for Social and Economic Change
Basheer Obaid, Palestinian Water Authority

14:50 Introduction to the challenges
Diego Rodriguez, the World Bank Group

14:55 Buzz group session and Q&A
Moderator: Diego Rodriguez, the World Bank Group

15:25 Closing remarks
Diego Rodriguez, the World Bank Group
Conclusion
Over half of the world's population today lives in urban settlements, and in many areas the urban water sector is under stress. While cities are growing, water demand waste generation is increasing even faster with consumptive lifestyles and linear systems. At the same time, inequalities persist in access and quality of services that are provided to the citizens.
The main propositions of the Sustainable Cities workshop were:
a vision for sustainable and resilient cities involving a change in perspective on urban water management to make use of all waters in the system;
opportunities for integration at planning and operational levels between economic, environmental, and social dimensions of urban water management;
building on dialogue with and between citizens made possible through democratic institutions to find pathways, to
embark on the difficult transition from centralized, linear water systems towards alternative supply, cascading and reuse systems.
The event comprised four sessions in total: two technical sessions on (A) urban sanitation governance and (B) recycling and reuse opportunities, (C) one high-level panel discussing the way forward, and (D) a field visit to the Stockholm Royal Seaport urban development.
This second technical session focused on harvesting opportunities in wastewater recycling and reuse, while adapting best practices to the local context, as a key piece of integrated solutions to contribute to sustainable urban water management. This session is characterized by the system approach to the urban water cycle management, where all waters, fresh or used, are considered valuable for its appropriate use.
The keynote suggested the need for a new paradigm in wastewater management, involving a transition towards decentralized, fit-for-purpose supply systems that incorporate nutrient and energy recovery. Oral and poster presentations documented the water reuse and resource recovery approach with specific examples from China, India, and Malaysia involving e.g. semi-decentralized, modular wastewater treatment concepts for nutrient recovery for fertilization in urban agriculture, and biogas production for electricity and heat generation. Challenges highlighted in the Indian context included securing continuous input of raw material, and the importance of marketing and linkages with existing agricultural input suppliers.
A moderated buzz group discussed:
a). What will it take for us to physically integrate technologies, scale up the efforts, and ensure their financing?
b). What kind of institutions and capacities do we need in developing countries for this paradigm shift to occur?
Key messages articulated through the group discussion included the importance of effective communication to relevant authorities, and the need for "political champions" in order to induce institutional change. Starting small, with pilot demonstration projects, can lead to successful scale-up of reuse and decentralized technologies, while taking advantage of new economic opportunities, involving the rise of the private sector's responsibilities.