United Nations Office for Sustainable Development
Sustainable cities: a pipe dream or realistic future?
Sunday 23 August | 16.00-17.30 | Room: NL 357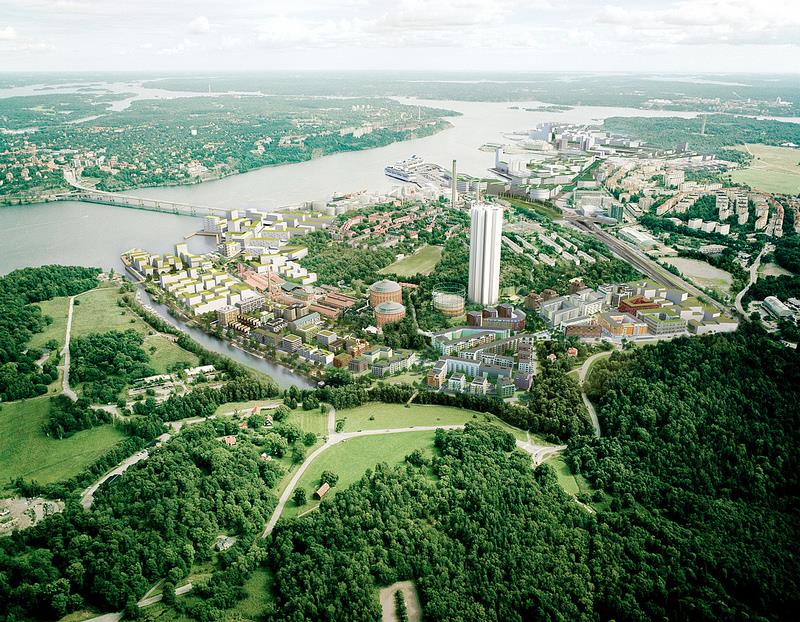 Urban water security is under stress in many countries, due to rapid urban demographic growth, increased pressure on water resources, poor wastewater management, climate change impact, and inefficient urban planning.
The proposal of this workshop is to introduce an integrated approach to tackle the challenge of urban water security, but there are many hurdles to overcome including institutional ones. What is the way forward ? This will be the main question that three eminent keynote speakers will try to respond to in this last high-level session, which will be completed by a panel that will provide more agumentation and allow interaction with the audience.
The three workshop sessions will be complemented by a visit to the Stockholm Royal Seaport urban development area on Tuesday 25 August, 15:30. Bus departure from Folkets Hus Main entrance.
Programme
High-level panel: The Way Forward
16:00 Introduction
Ursula Schaefer-Preuss, GWP

16:05 Keynote: Integrated urban water management – a powerful idea
whose time has come
Kala Vairavamoorthy, UEL

16:15 Keynote: The importance of integrated approach for the
management of water and waste water in Africa
Akissa Bahri

16:25 Keynote: Resilience and fiscal decentralization: Going back
to the future
Junaid Kamal Ahmad, the World Bank Group

16:35 Panel: Sustainable cities, a pipe dream or realistic future?
Moderator: François Brikké, GWP
Panellists:
Kala Vairavamoorthy, UEL
Washington Bonfim, Municipality of Teresina
Akissa Bahri
Junaid Kamal Ahmad, the World Bank Group
Jay Bhagwan, WRC
Ickhoon Choi, Korea Environment Corporation
Francisco Méndez Rodriguez, AECID
Faraj El-Awar, UN-Habitat
17:20 Closing remarks
François Brikké, GWP

17:25 Thank you and Introduction to field visit
Marianne Kjellen, SIWI and Maria Lennartsson, Norra
Djurgårdsstaden


Conclusion
Over half of the world's population today lives in urban settlements, and in many areas the urban water sector is under stress. While cities are growing, water demand waste generation is increasing even faster with consumptive lifestyles and linear systems. At the same time, inequalities persist in access and quality of services that are provided to the citizens.
The main propositions of the Sustainable Cities workshop were:
a vision for sustainable and resilient cities involving a change in perspective on urban water management to make use of all waters in the system;
opportunities for integration at planning and operational levels between economic, environmental, and social dimensions of urban water management;
building on dialogue with and between citizens made possible through democratic institutions to find pathways, to
embark on the difficult transition from centralized, linear water systems towards alternative supply, cascading and reuse systems.
The event comprised four sessions in total: two technical sessions on (A) urban sanitation governance and (B) recycling and reuse opportunities, (C) one high-level panel discussing the way forward, and (D) a field visit to the Stockholm Royal Seaport urban development.
The high-level session presented an expert perspective on the challenges and opportunities discussed during the two previous technical sessions on urban water supply and sanitation services. Building on a (i) proposed vision for resilient, sustainable, and equitable cities, and (ii) an understood need for technological, institutional, and financial integration, and stakeholder cooperation within the entire cycle of urban water services management, this high-level panel provided guidance on how to tackle this challenging but necessary transition from traditional systems towards a more efficient and sustainable management of all urban water resources for social and economic development.
Water professionals were urged to make use of the current water crisis as an opportunity for change, and were left with the following pointers on the way forward:
An urban water cycle management approach that is sensitive to natural hydrological and ecological cycles needs to be integrated with urban planning and land use management.
Resource recovery and reuse provide opportunities for hope in responding to the water crisis. Decentralization of sanitation is key to moving to off-the-grid systems and smaller water cycles.
While it is necessary to move to decentralized systems, the risk of creating islands of good services in some neighborhoods should be acknowledged: ensuring universal access and equity can be achieved through appropriate water pricing and taxation.
There is a need to focus on circular economy and to consider IUWM through the lens of institutions and pricing, for technology to find adoption at scale. We need to do a better job at placing water in the global economy, and invest more in the study of political economy.
Capacity building is required to enable transition; involving peer-to-peer learning and inspiration between utilities (e.g. through Water Operators Partnerships), but also between local authorities and municipalities, can play a big role.
Training and education of engineers should introduce systems perspective so that cities are approached as a system. (Where is the town engineer?)
People at the center: Transitioning to sustainable cities is a political challenge: it requires a shared vision that puts humans at the center of the system, with political leadership, fiscal decentralization, and a change in people's behavior and demands.