(Re)thinking governance
Thursday 27 August | 11.00-12.30 | Room: FH 307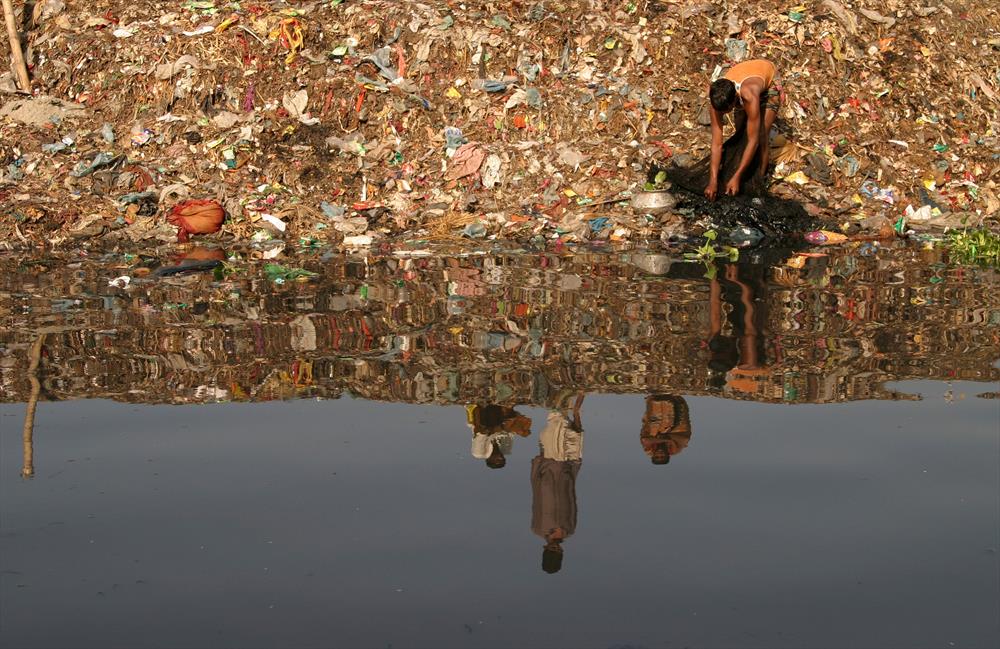 In an increasingly complex and interconnected world, water governance that is both equitable and efficient is not the result of governments alone. Instead, it derives from interactions between government and international policies, initiatives of economic players, as well as through civic knowledge and action. Governance of this plural and dynamic process must be socially fair, legally effective and institutionally transparent. From local to global levels, civil society stakeholders and the private sector must be heard and responded to in meaningful dialogues with government agencies. Furthermore, equitable and effective governance presumes accountability, access to information, and a new compact between development agencies and stakeholder entities.

Through three different sessions, which will contain presentations and interactive panel discussions, this workshop will explore various aspects of the nature of water governance for a viable post-2015 development agenda.
Programme
Integrity
11:00 Keynote: An outlook for water integrity - what are we learning to
enhance it
Frank van der Valk, Water Integrity Network
11:20 China's Role in Developing Mekong River Basin
Suzanne Ogden, Northeastern University
11:30 New-wave interventions for water integrity and better
governance - insights from Africa
Nicholas Hepworth, Water Witness International
11:40 Poster Pitch
Social Accountability as driver for Sustainable Development
Ewout van Galen, Simavi
11:45 Panel discussion
Moderator: Håkan Tropp, SIWI
Panellists:
Frank van der Valk, Water Integrity Network
Suzanne Ogden, Northeastern University
Nicholas Hepworth, Water Witness International
Ewout van Galen, Simavi
12:25 Concluding remarks
Conclusion
Water Governance, which is commonly defined as "the range of political, social, economic and administrative systems that are in place to develop and manage water resources, and the delivery of water services, at different levels of society" (Global Water Partnership, 2003) is challenging for a number of well-documented reasons. For example, water crosses sectoral and political boundaries, it spans both geographical and temporal scales, it is biophysically complex and increasingly unpredictable in the face of climate change, and it embodies aspects of public, private, economic, social and environmental goods. In addition, water is a resource that interconnects the entire globe through the global hydrological cycle, whilst at the same time being profoundly context specific. Despite – or perhaps rather due to – these challenges, there is a growing awareness that it is crucial to get the governance right, as demonstrated by the greater positioning of governance in the post-2015 development agenda, compared to the Millennium Development Goals. In this workshop, the challenges and opportunities of water governance were discussed in three different thematic sessions: 'learning from failure', 'integrity and transparency', and 'stakeholder participation and inclusiveness'. The main conclusions from the day were as follows:
Failures occur when external forces impose governance reforms while ignoring local conditions, especially in fragile or post-conflict societies. As water and governance are profoundly context specific, there is no panacea solution that can be implemented across the globe. Instead, it is crucial to implement context specific governance reforms that suit the local economic, environmental and social conditions. In societies where the institutional capacity is lacking or where it is fragile, and where legislation might not be sufficient to impose change, it is particularly important to anchor the solutions in the local context in order to create local ownership and long-term carrying capacity of the processes.
Water integrity is crucial in order to have efficient and effective use of resources. In order to achieve this, it is central to take steps towards achieving integrity within all stakeholder groups. All public processes have to be transparent, and there has to be public accountability at all levels. The private sector should work towards full regulatory compliance and duty of care, as well as full public disclosure on water performance. To achieve this, greater efforts should to be placed on capacity development and empowerment of local communities.
Financing is necessary to support accountability both down and up, in particular, allowing space for innovations in governance processes.
In order to be successful, governance processes have to be inclusive since they apply to a range of actors, including public, private and civil societies. If taking a multi-stakeholder approach, governments can ensure that proposals are developed in an open and transparent way, and that all concerns have been involved. In addition to facilitating dialogue, multi-stakeholder participation could also catalyse new approaches, and lead to innovative financing solutions.