Workshop interactive poster exhibition
Tuesday 25 August | 08.30-18.00 | Room: FH Congress Hall Foyer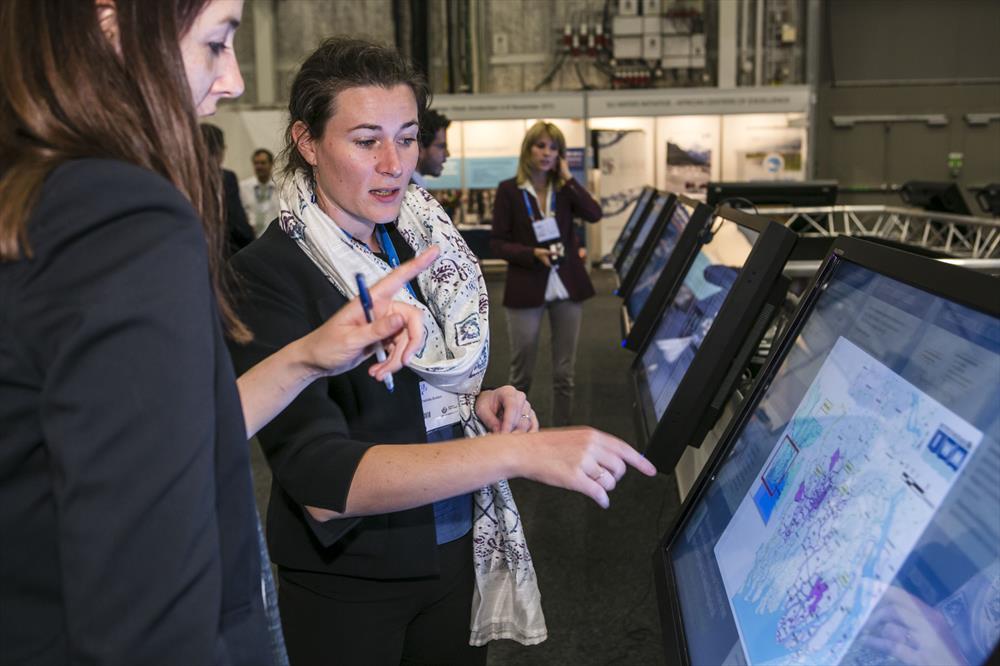 The posters are an important part of the workshops programme and link with the overall theme of the World Water Week. Each workshop will display a selected number of abstracts in the interactive electronic poster exhibition, where conference visitors can view and learn more about the projects behind the posters.
The posters will be presented during each workshop, but as an addition, the poster presenters will be available for questions during the coffee breaks on the day of the workshop. During the breaks, the authors will be available at their posters in order to provide short introductions, comments and answer questions from the participants in an informal setting.
The most informative, innovative and well-designed poster will win the Best Poster Award, which will be presented during the Closing Plenary Session.
On Tuesday, 25 August, posters from the following workshops will be displayed:
Information technologies for a smarter water future
Managing change: strengthening resilience to climate and disaster risks
View all the posters in the Interactive Poster Gallery
Programme
The poster presenters will be available for questions in the poster exhibition during the coffee breaks:
10:30-11:00
15:30-16:00

Workshop: Managing Change: Strengthening Resilience to Climate and Disaster Risks

Smart Solutions for Climate ready Water Utilities
Bukola Babalobi, Bread of Life Development Foundation

Strengthening resilience through collaborative research and open information systems
Jafet Andersson, Swedish Meteorological and Hydrological Institute

Riparian Relations Over Time on Indus
Tahira Syed, Tufts University

Is the Sankh-South Koel-Subarnarekha link resilient to projected climate change?
Pammi Sinha, Durham University, United Kingdom

Global umbrella for local rains: Assessing Hyogo Framework implementation, Brazil
Alicia Bustillos Ardaya, Institute for technology in the tropics and subtropics, Bolivia

Disaster Resilient Water & Food Solutions by Bangladeshi Poor Communities
Azahar Ali Pramanik, Society for People's Action in Change and Equity (SPACE)
Workshop: Information technologies for a smarter water future

GIS/GPS based Customer Enumeration,a tool for improving Water Utility's efficiency
Babatope Babalobi, Bread of Life Development Foundation, Nigeria

Harnessing ICT-enabled Citizen Observatories for Water Governance
Uta Wehn, UNESCO-IHE, Netherlands

Developing new application " WaterCheck24" used to increase water efficiency
Basheer Obaid, Palestinian Water Authority

Distributed Monitoring of Shallow Aquifer Level using Community Handpumps
Patrick Thomson, University of Oxford

DOWSER: A New Android App for Dissemination of Groundwater Information
Ranjan Ray, Central Ground Water Board (CGWB), Ministry of Water Resources, Govt. of India