International Federation of Red Cross and Red Crescent Societies
Can WASH projects deliver sustainable growth and employment?
Tuesday 30 August | 14.00-15.30 | Room: FH 307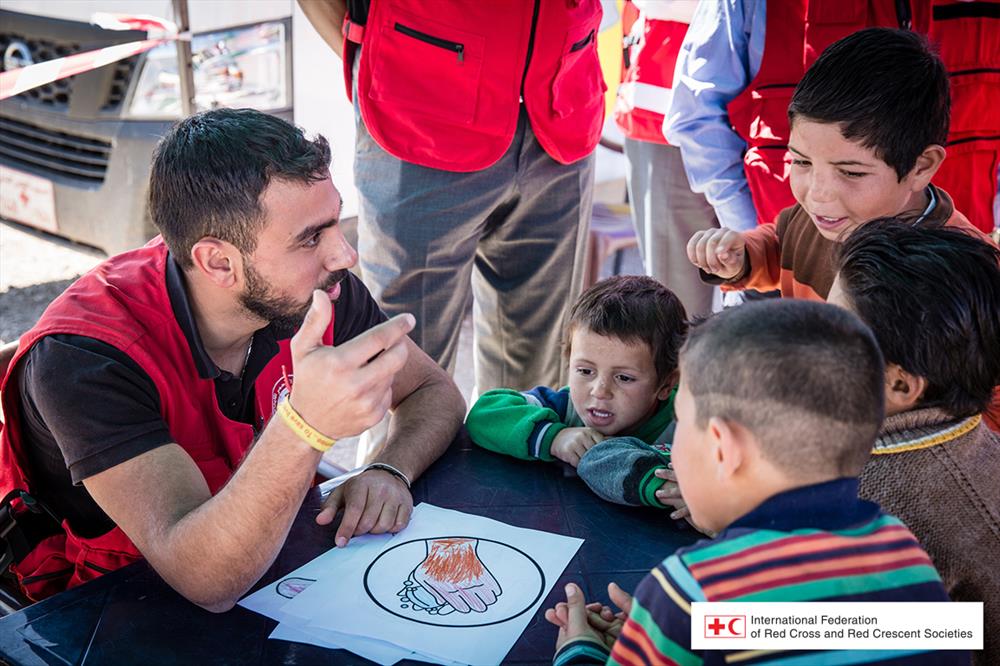 In reviewing the IFRC's WASH projects in over 80 countries worldwide and those of other WASH practitioners, we ask the question 'what can we contribute to sustainable growth and WASH related employment?'
We will hear perspectives from an expert panel (Red Cross and Red Crescent; corporate and public/private sector; donor agencies and the UN) from which we will generate an open discussion with the audience. We will also provide some examples for pre-reading from field based projects of best practice and challenges encountered.
Sustainable growth in the context of WASH programming should be considered in its broadest terms:
'doing no harm' to the environment or water resources and safe disposal of human and solid waste and waste water.
being climate SMART, contributing to resilience
impacting positively upon health, wellbeing and dignity
creating employment and wealth where practical
creating sustainable employment in WASH related service delivery
creating sustainable employment in WASH related or peripheral employment (e.g food production, sanitation product production and marketing, WASH skills improvement)
And the outcomes should identify:
what are we doing well
what we can do better
How can we scale up
How can we expand impact through better partnering
Programme
Moderator: Patrick Fox, Swedish Red Cross, Senior Resilience Advisor.

(Participants are requested at the venue room by 13.45 latest)

14:00 Welcome and introductions
Patrick Fox, Swedish Red Cross

14:05 Overview and expectations for the event
Uli Jaspers, IFRC, Head of WASH.

14.10 - 14.20 tbc

14:20 The urban context, private and public sectors
Neil Jeffery, CEO, Water and Sanitation for the Urban Poor (WSuP), CEO

14:30 The civil society/Red Cross: What we do/can contribute
Ylva Jonsson Strömberg, Swedish Red Cross

14:40 Panel and Q&A session
Moderator: Patrick Fox, Swedish Red Cross
Panellists:
Neil Jeffery, Water and Sanitation for the Urban Poor (WSuP), CEO.
Ylva Jonsson Strömberg, Swedish Red Cross, Head of Disaster Management & Policy Unit. tbc

15.25 – 15.30 Closing Remarks/summary
Patrick Fox, Swedish Red Cross
Uli Jaspers, IFRC