Drivers for achieving the SDGs: Financing and Innovation
Sunday 28 August | 16.00-17.30 | Room: NL Pillar Hall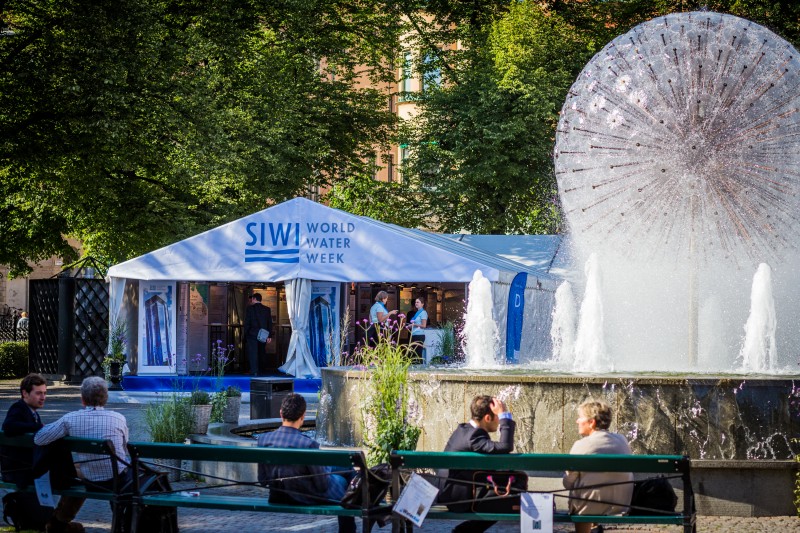 The 2030 Agenda recognizes that water is an essential driver for development.
In order to achieve the SDGs, countries need to manage risks of too much, too little or too polluted waters and to secure access to safe water and sanitation services. Economic instruments can help, to signal scarcity, foster efficient uses, and generate the revenues needed to manage water resources and to operate and maintain water services.
They work best in combination with innovative approaches to water management. Innovation can be technical, as is the case with new water management technologies. It can be non-technical as well, for instance when flood risk is mitigated by providing room for rivers to overflow. Information plays a critical role in both technical and non-technical innovation, for instance combining information & communication technologies with water management techniques. Water managers can benefit from new opportunities to collect and use hydrological and related information, to anticipate and plan water management. This potentially generates significant efficiency gains and contributes to water security at the least cost.
The event will show case how economic instruments and innovation can reinforce each other to contribute to water-related SDGs. It will combine analytical and practical experience.
Programme
16:00 Welcoming Address
? Dr. Kyung Jin Min (Vice President & Chief Research Officer)
-Presentations-
16:05 Water management direction toward SDGs
? Dr. Nidal Salim (Director, GIWEH)
16:15 Economic Instrument for Sustainable Water Management
? Dr. Xavier Leflaive (Team Leader, OECD)
16:25 A case study : How to address severe drought
? Ms. Jung Eun Min (Senior Manager, K-water)
16:35 Use of innovative market-based instruments in Australian water reform
? Prof. Jane Doolan (Expert Review Panel, AWP)
16:45 Smart Water Management Initiative
? Mr. Su Kuk Yi (Senior Manager, K-water)
16:55 Panel discussion with questions and answers from the audience
Moderator: Mr. Callum Clench (Executive Director, IWRA)
Panelists (tbc)
? Dr. Nidal Salim (Director, GIWEH)
? Dr. Xavier Leflaive (Team Leader, OECD)
? Prof. Jane Doolan (Expert Review Panel, AWP)
? Ms. Mara Tignino (Senior lecturer & Coordinator, UNIGE)
? tbd(1~2 more)
17:25 Closing Remarks
? Mr. Callum Clench (Executive Director, IWRA)
17:30 Close of Event