International Water Management Institute
Migration and water management: Lessons for policy and practice
Monday 29 August | 16.00-17.30 | Room: FH Little Theatre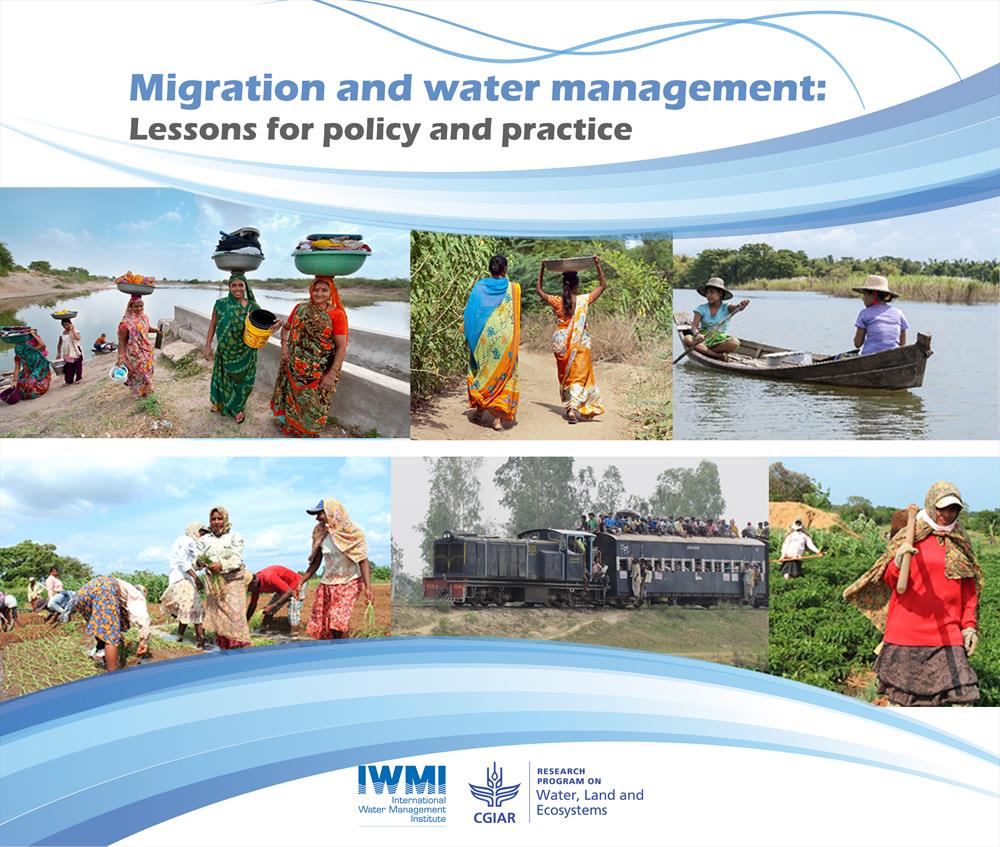 There are an estimated 214m international labour migrants and 740m internal labour migrants worldwide. While the impact of migration on receiving countries and regions receives considerable public and policy interest, the unprecedented rise in global migration has a far reaching impact on rural economies and the trajectory of agrarian change. In this context, water plays a key role in mediating the migration-agriculture nexus. Not only is water scarcity a critical factor in driving migration, migration itself can impact how water is used and managed for sustainable intensification of agriculture and climate change adaptation. This can be due to changed cropping patterns and water demand, feminization and new gender roles, and a transformation of water management institutions. This event will bring together experts on the migration-agriculture nexus for a dialogue on critical policy issues and will include a review of research from China, South Asia and Africa, leading to a panel debate. Critical questions will be how to integrate migration induced changes into the planning/policy processes for gender equitable agricultural growth, improved water management and climate resilience in the post-2015 development context. The event will be a platform to identify key policy issues and address an agenda for further research.
Programme
16.00- 16.10 Introduction – migration, agrarian transition and water management in an era of globalisation and climate change: Dr Fraser Sugden – Senior Researcher: Political Economy and Water Governance, Nepal Office Head. International Water Management Institute
16.10 – 16.20 Migration, displacement and environment in east africa
Professor Gaim Kibreab: Course Director of the MSc Refugee Studies, School of Law and Social Sciences, London South Bank University
16.20 – 16.30 Male/female out-migration and the management of irrigation systems in china.
Professor Chen Fengbo: School of Economics and Management, South China Agricultural University
16.30 – 16.40 The gender politics of water access and water quality in an era of male out migration in south asia.
Professor Andrea Nightingale, Chair of Rural Development in the Global South, Department of Urban and Rural Development, Swedish University of Agricultural Sciences
16.40 – 16.45 Policy questions on migration, rural transformation and water resource management in sub-saharan africa.
Dr Alan Nicol, Theme Leader, Governance, Gender and Poverty, International Water Management Institute
16.45 – 17.15 Interactive discussion - key policy issues and best practices for water and land management in an era of demographic change.
17.15 – 17.25 Panel response
17.25 – 17.30 Summing up and vote of thanks.
Farah Ahmed: Asia Coordinator for Research into Impact, International Water Management Institute