Caritas Switzerland / cewas / Kenya Water and Sanitation Civil Societies Network
How to engage local water organisations in an integrity process?
Monday 29 August | 16.00-17.30 | Room: NL 461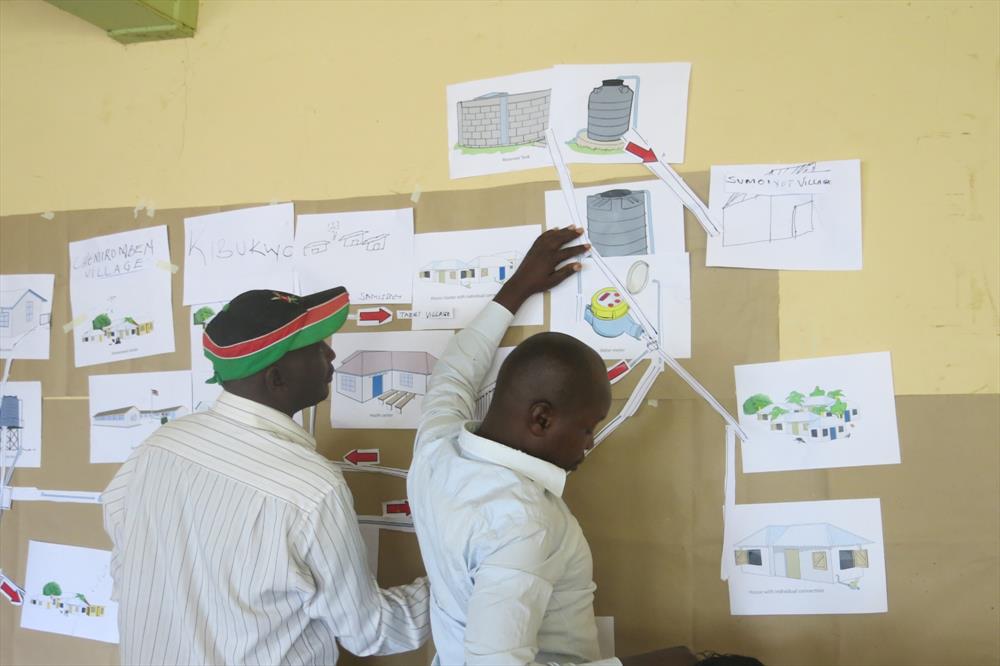 20-40 billon US$ are annually lost in the water sector due to corruption and illicit practices. Without a higher degree of integrity in the water sector, sustainable growth, as well as the SDG 6, cannot be achieved. However, integrity is still a taboo topic in the sector or regarded as a problem of the "others". To tackle integrity issues and to start managing integrity in water organisations, the ice has to be broken and first steps need to be initiated WITHIN organisations. But how to initiate these first steps? How to engage local governments, water utilities, NGOs, community based organisations or companies in such a process?
This event will put local project coordinators from Africa and Asia into the focus: What are their experiences? Which approaches failed, which ones were successful? What are their tips and tricks to enter into a fruitful integrity change process? After a short introduction, the main stumbling blocks of engaging to an integrity process are drawn in a crowd-sourcing exercise tapping the audiences experiences, which are subsequently discussed in a roundtable of local project coordinators. Powerpoints are not allowed in this session.
Programme
16:00 Introduction
What is integrity? What are the opportunities in working on this topic?
Presented by Binayak Das (WIN)
Then, presenters from Kenya and Bangladesh will the give a small teaser of the tools they are using and the challenges they encounter in applying them:
Catherine Wanjihia, Caritas Switzerland, Kenya
Md Abdullah, Khulna Water and Sewerage Authority (KWASA), Bangladesh
Samson Shivaji, KEWASNET (Kenya Water and Sanitation Civil Society Network), Kenya.
16:20 World Café
In this part of the session, you will have a chance to go into more details of one the tools and its application presented in the previous part of the session. The different group discussions are:
Integrity Management Toolbox applied by the Khulna Water and Sewage Authority (KWASA) in Bangladesh
Integrity Management Toolbox for Small Water Supply Systems applied in Kenya by Caritas Switzerland
The Integrity, Quality and Compliance (IQC) Management, applied by KEWASNET in Kenya
17:00 Panel Discussion
Through a panel discussion the main points from the World Café discussion will feed into the plenary. Regional partners and project implementing representatives will discuss the main points together with representatives from the Water Integrity Network (WIN) and the Swiss Agency for Development and Cooperation (SDC).
Conclusion
You may find further information on the discussions held at the event and on the integrity management process in general on this blog post.