Bremen Overseas Research and Development Association / International Federation of Private Water Operators / Women for Water Partnership
The missing link – recognising women's invisible water work
Monday 29 August | 16.00-17.30 | Room: M4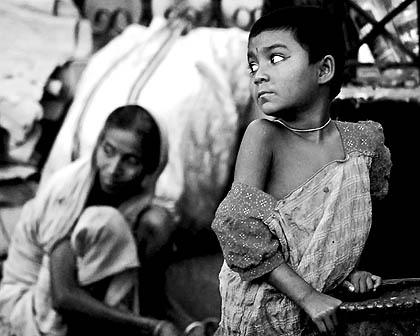 Every day, millions of women ensure that water is made available for a variety of uses. This work is generally carried out without remuneration, while most of the paid water work is done by men. What is the extent and impact of this unpaid and (in)voluntary work? Should actions be taken? Which and by whom?
Research points to a divide between water work for domestic and for productive use; women participate mainly in the unpaid domestic water work. This is mainly linked to formal water service delivery failures and values and beliefs about gender roles.
The seminar will explore several dimensions of the unpaid water work, which represents a large burden on women, an inefficient use of social resources, and a risk of violence while fetching water. The 2013 International Conference of Labour Statisticians and the 2015 Human Development Report called states to recognize this work, but it needs to be followed by action to address the issues raised.
Reduced time could be dedicated to other activities, contributing to a more equitable and sustainable development locally and globally. Experiences from women's participation in water governance offer fresh insights about how to address the issue.
Programme
16:00 Introduction
Moa Cortobius, UNDP Water Governance Facility
16:05 "Making water work for all", Video interview
Prof. Jayati Ghosh, J. Nehru University, India
16:10 Are water carriers women? What current data tells us (and doesn't) about informal and unpaid water provision: keynote speech
Jo Anne Geere, University of East Anglia
16:25 "Empowering women: From water carriers to managers of water supply"
María Teresa Gutiérrez, Employment Department, ILO
16:35 Testimony from Katina Rumenova (Bulgaria) on women performing unpaid work fetching water
16:45 Recommendations from ILO-UN Women research on the unpaid work of women in water supply
Carlos Carrión-Crespo, Sectoral policies Department, ILO
16:50 Discussion panel
Moderated by Moa Cortobius
- Ulrike Kelm, International Federation of Private Water Operators (AquaFed)
- David Boys, Public Services International and former member of UNSGAB
- Annemiek Jenniskens, Women for Water Partnership
17:10 Questions from the floor