Young Professionals Seminar - Getting through to You(th)
Tuesday 30 August | 14.00-15.30 | Room: FH Little Theatre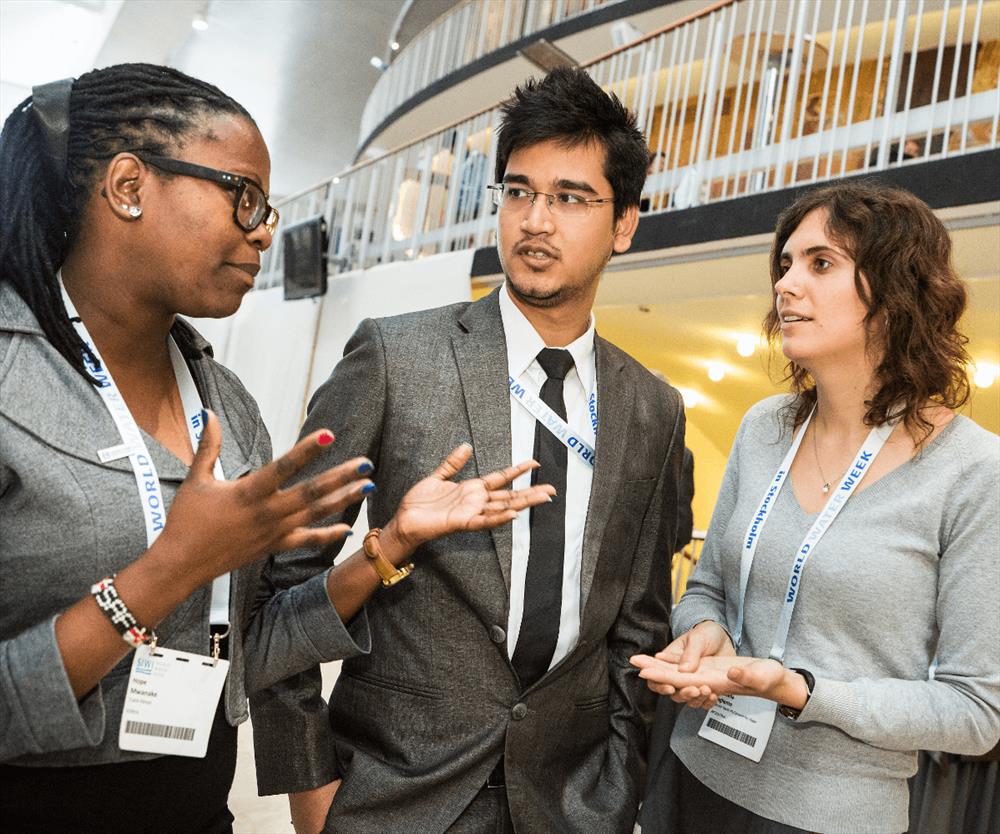 Outreach is an essential part of delivering a message effectively to your target audience.
This session will give you a taste of different approaches to outreach and how you can reach out and work with youth. You will hear from representatives from the private sector, an artist, a non-profit organisation and a games company and learn about how to apply their approaches first hand.
The session will provide you with some important take away tools to get you kick started in your current and future outreach activities.
Get equipped and inspired to reach out and get young professionals interested in the sector of water and sustainability.
Programme
14.00 Welcome address
Ms. Alexa Bruce, Arup and Ms. Cajsa Larsson, SIWI

14.10 Short bursts on different approaches to outreach
Dr. Paul Bowen, Coca-Cola Company
Ms. Paula Owens, EcoActionGames
Ms. Katie Cresswell-Maynard, Engineers Without Borders

14.30 Breakout session with outreach organisations

15.20 Reporting Back
Summary of the discussions from the breakout groups
15:30 End of event