Osprey Foundation
Political Drivers for Sustained Change in Water Service Delivery
Sunday 28 August | 14.00-15.30 | Room: FH 307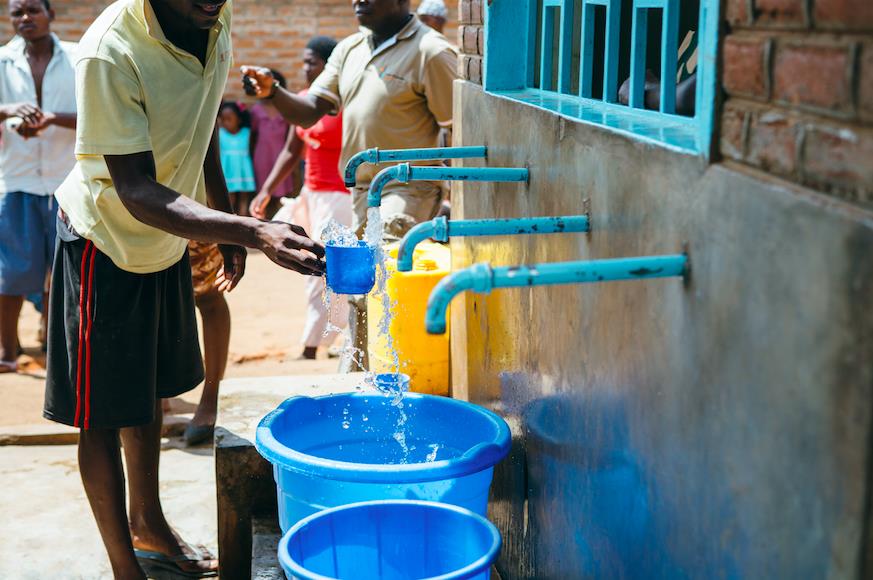 The delivery of rural WASH services, in developing countries, are most often within the mandate of local government authorities. In order to develop and deliver universal services on a sustainable basis, local government must invest in those services and have sufficient capacity to support the management and regulation of them. There are increasing successful examples of districts in which this is happening across the globe, and this session intends to highlight the rationale and success of those approaches, emphasizing the need for local political leadership as a pre-requisite for success. Elected and unelected district leaders from three countries will share how they have worked to bring the reality of universal services alive, within their administrative areas. This has involved the commitment of increasing finance to WASH, and the ability to draw resources to their districts, from central government and donors, through the articulation of comprehensive costed plans for infrastructure and support costs. The leaders will describe the incentives which have encouraged them to drive this process, and the benefits which have accrued. Lessons from this experience will be drawn out, which could help inform the process of systemic change in other countries.
Programme
14:00 Welcome
Moderator –Water For People – outlining the context of local level sustainable service delivery
14.10 The Rulindo Challenge – Delivering Universal WASH Services in Rwanda
Cllr. Mulindwa Prosper, Vice-Mayor, Rulindo District, Rwanda
14.25 MÁS AGUA PARA TODOS POR SIEMPRE
Senor. David Siles Herbas, Alcalde de Villa Rivero, Municipality, Cochabamba, Bolivia with Kelly Latham as interpreter

14.40 2030 SDGs and Vision 2040 – Reaching Everyone
Mr. Aggrey Natuhamya, Chairman LC 5, Kamwenge District, Uganda
14.55 Q&A
With speakers to draw out the lessons from their experiences and particular to understand the local political incentives and ways of combining national and local resources to deliver sustainable services.
15.15 Agenda For Change Supporting District Systems Building Nationally
IRC
15:25 Summary and wrap-up
Moderator