National Water Commission, Mexico / Department of Water Affairs, Botswana / Water Research Commission
Energy/resource efficiency and carbon reductions in water and sanitation services
Thursday 01 September | 16.00-17.30 | Room: NL 461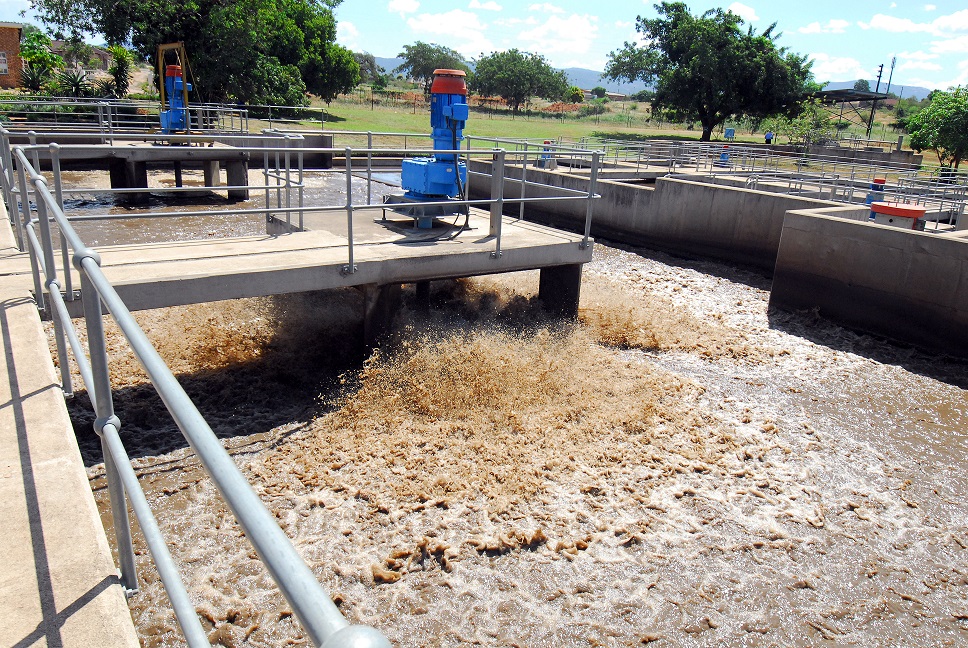 To improve access to sanitation and reduce pollution from wastewater (SDG6) in a rapidly urbanising population, countries in the developing world plan to expand their wastewater treatment capacity. The challenge is to bring utilities on the path to reducing their energy requirements per capita, while they improve their service and coverage.
With energy costs already accounting for up to 30 - 40% of operating costs faced by utilities, energy efficiency and production is a key utility sustainability driver. The roadmap to maximising energy efficiency and production by adopting a smart water-energy-food 'nexus' approach requires the utilities to have an overview of their entire urban water cycle, so that they consider their whole system rather than focusing on discrete technologies deployed within individual sub-systems. A paradigm shift on how water systems are integrated in spatial and urban planning is needed. This systemic approach provides an opportunity for utilities to expand their service area cost-effectively and generates co-benefits through addressing SDG goal 6, carbon reduction goals, and climate change adaptation strategies.
The session will focus on the regulatory, policy and knowledge gaps to overcome using specific case studies, for these opportunities to be turned into action by the public and private sectors.
Programme
16:00 Welcome and introduction
Setting the scene
Facilitator. Anton Earle, Director, Africa Regional Centre Stockholm International Water Institute
The global energy and carbon crisis is an issue applicable to all countries and all of us individually. Water and wastewater systems operators, whether they are from Mexico, South Africa or Botswana facing different economic, social and institutional context, share the same driver to delivering water and sanitation services efficiently. These emerging economies are also a place where energy and carbon footprints are anticipated to grow the most, and where the water sector can contribute to reducing this increase. The three case studies presented will show how they each contribute to the same global issue with local solutions. The problem is global, the solutions are local!
16:05 Presentation of case studies:
An overview of the opportunities for energy efficiency within the South African water services.
Jo Burgess, Water Research Commission, South Africa.
The South African (SA) wastewater sector currently operates a total of 824 municipal treatments plants, representing a total design capacity of 6510 Ml/day, and receiving a flow of 5130 Ml/day (dry weather flow). The energy consumption within the SA water services sector is quite similar to the global pattern whereby of the 55% of energy used, the bulk is used for aeration during wastewater treatment. In the past 5 years, the SA wastewater sector has experienced significant energy challenges due to national electricity shortages, resulting in sharp increases in electricity costs and supply disruptions impacting operations at wastewater treatment plants (WWTPs). In this regard, there has been need for identification of best practices encompassing energy conservation and generation as means of reducing energy costs as well as mitigating climate change impacts within the SA wastewater sector. Using 2 case studies, the Water Research Commission (WRC), has evaluated feasible aeration energy conservation measures (ECMs) that can minimise aeration energy consumption within the SA wastewater sector. The case studies also identified the organisation level systems and policies that need to be in place for successful implementation of energy efficiency within the SA wastewater sector.
Improving Water and Wastewater utility efficiencies and carbon footprints in Mexico
Ricardo Sandoval Minero, Head of the Centro Agua, Mexico
Carbon emissions of the urban water cycle can represent up to 10% of the global urban emissions, caused by energy use and other direct emissions, as for example from poor sludge management, untreated sewage or poorly treated sewage. Utilities have a direct influence only on part of the emissions from the entire urban water cycle; however, they can play a significant role by reducing their own emissions and also as champions on the path towards carbon neutrality of urban water. The WaCCliM project developed by the IWA and GIZ (Gesellschaft für Internationale Zusammenarbeit), on behalf of the German Federal Ministry for the Environment, Nature Conservation, Building and Nuclear Safety (BMUB), and funded by the International Climate Fund, promotes a change agenda for utilities to look into reducing their carbon footprints, beyond just energy efficiency.
How development and spatial planning in Botswana can enable innovation in the provision of wastewater treatment and sanitation services?
Bogadi Mathangwane, Botswana Department of Water Affairs
Since the implementation of water sector reforms just over half a decade ago in Botswana, the Water Utilities Corporation (WUC) has taken over responsibility for operating water supply and sanitation services inclusive of wastewater collection and treatment as well as operating emptying services for on-site sanitation systems. Planning for centralized systems is carried out by the Botswana Department of Water Affairs (DWA). Working with SIWI, the DWA sought to establish an efficient and integrated planning process that ensure strategic decisions on the type of sanitation services and investments in them benefits from emergent good practice. This presentation shares results of this work and how sanitation services planning is influenced and can influence spatial and development planning.
16:35 Panel discussion
Kalanithy Vairavamoorthy, Practice Leader for Applied Research and Knowledge Transfer, International Water Management Institute (IWMI)
Astrid Michels, GIZ, WaCCliM project Manager
Ricardo Sandoval Minero, Head of the Centro Agua, Mexico
Jo Burgess, Research Manager, Water Research Commission, South Africa
Bogadi Mathangwane, Director, Botswana Department of Water Affairs
Alex Mung, Head of World Economic Forum Water Initiative (TBC)
Rochi Khemka, Regional Coordinator Asia, 2030 Water Resources Group/International Finance Corporation
16:55 Questions, answers and plenary discussion
17:25 Session wrap up and close