Global Environment Facility - International Waters: Learning Exchange and Resource Network / United Nations Economic Commission for Europe / University of Strathclyde
Transboundary aquifers governance and climate change adaptation
Wednesday 31 August | 14.00-15.30 | Room: FH 300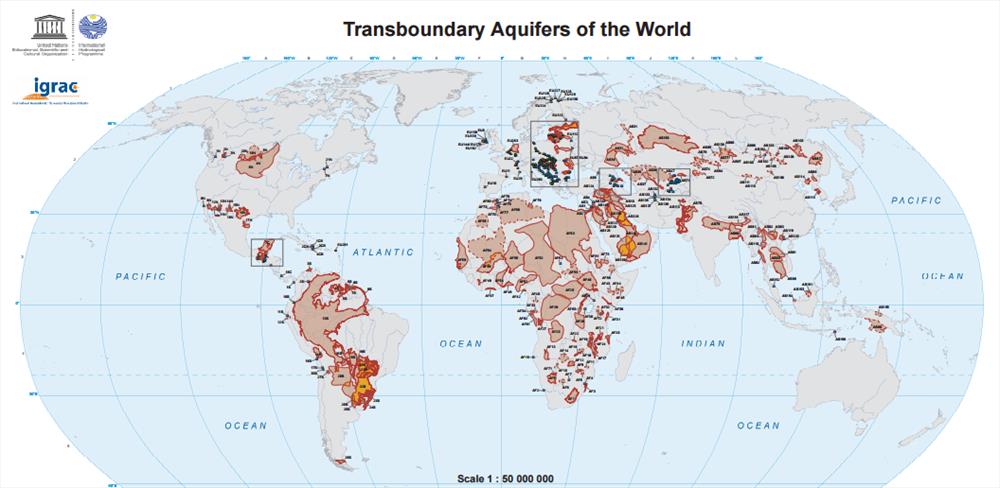 The adoption of the 2030 Agenda for Sustainable Development and the Paris Agreement on Climate Change - COP21 have set the direction of economic advance, social inclusion and environmental sustainability; to which climate change is the greatest threat.
Groundwater is critical for climate change adaptation and mitigation because measures depend on reliable access to sustainable water resources. Strategic management for climate resilient groundwater resources is thus the foundation for long-term adaptation and mitigation plans. Approximately 600 aquifers worldwide cross borders have been identified by UNESCO-IHP, thus they need to be managed in cooperation between riparian countries.
International law must grapple the inherent characteristics of groundwater and climate change to meet new demands and face new uncertainties.This event will focus on the implementation of the Paris Agreement and the robustness of transboundary aquifers (TBA) management in the face of climate change. It will explore strategies that can be employed to enhance the flexibility of legal instruments aimed at improving TBA governance and the role of groundwater in meeting the commitments of the Paris Agreement. It will do so from a practical perspective, also looking at management, policy aspects and best practices.
Programme
14:00 Welcome remarks
Alice Aureli, Chief, Groundwater and Human Settlements Section, UNESCO International Hydrological Programme
14:05 Presentation on "Transboundary Aquifers, SDGs and Climate Change"
Francesco Sindico, Director of the Strathclyde Centre for Environmental Law and Governance, University of Strathclyde
14:20 Presentation on "Status of knowledge on Transboundary Aquifers: Results of gobal assessments and GRACE observations"
Tales Carvalho Resende, Project Officer, UNESCO International Hydrological Programme
14:35 Presentation on "Transboundary Basins, Climate Change and existing legal instruments"
Sonja Koeppel, Environmental Affairs Officer, United Nations Economic Commission for Europe (UNECE)
14:50 Presentation on "Transboundary Water Governance and Climate Change Adaptation"
Anton Earle, Director, SIWI Africa Regional Centre
15:05 Q&As
15:30 Close of event