United Nations Office for Disaster Risk Reduction
Water and Disasters in 2030 Agenda for Sustainable Development
Monday 29 August | 16.00-17.30 | Room: FH Congress Hall A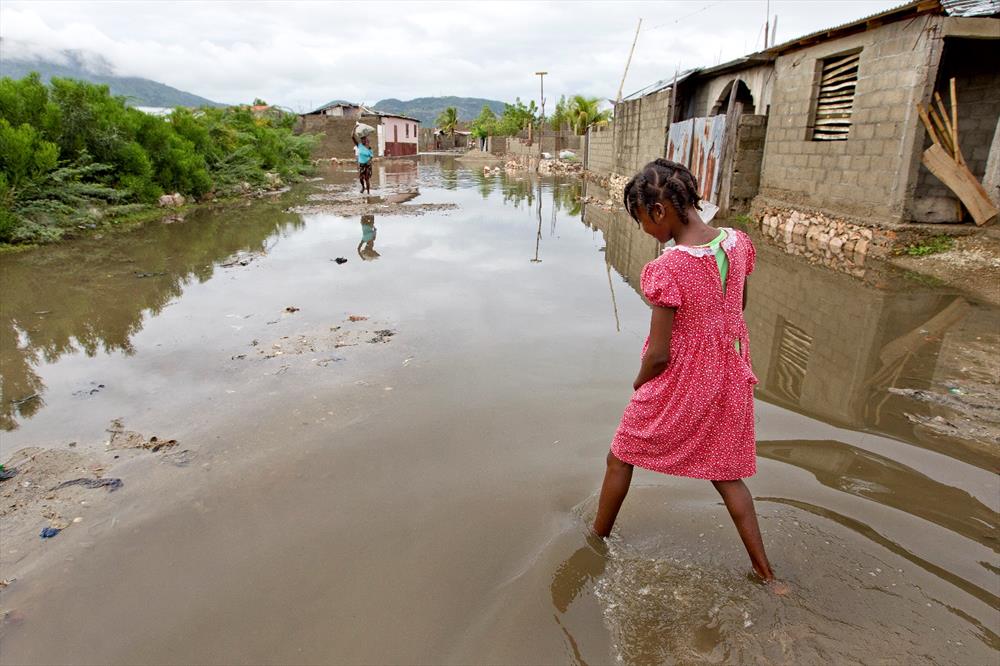 The Second UN Special Thematic Session on Water and Disasters was organized in November 2015 as an initiative of the UN Secretary-General, and attended by over 600 representatives of the member states and diverse stakeholders. At the session, it was reaffirmed that addressing the issue of "water and disasters" is critical element and the core of achieving sustainable development.
Based on new undestandings and commitments at the successful session, this side event will be the place to discuss how water community can contribute to the implementation and monitaring of the water and disaster related SDGs. The topic of the discussion will include available and useful scientific tools for that purpose as well as some potential partnerships to support the capacity building of different parties to be involved in the SDGs implementation.

The global experience of managing disasters and reducing climate and disaster risks have produced a wealth of knowledge and best practices, and have proven that disaster risk reduction can be achieved. A society more resilient to disasters can be created by making use of available means and learning lessons from history through this opportunity.
Programme
Moderator: Mr. Kenzo Hiroki, Sherpa of the Special Advisor to the High Level Panel on Water (HLPW) / Coordinator, High Level Experts and Leaders Panel on Water and Disasters (HELP)
16:00 Opening by the moderator
16:05 Keynote presentation
Dr. Uschi Eid, Former Chair of the United Nations Secretary General's Advisory Board on Water and Sanitation (UNSGAB) (tbc)
16:15 Panel Debate on how to better address the water and disasters in the context of 2030 Agenda for Sustainable Development
Panelists
Ms. Catarina de Albuquerque, Executive Chair, Sanitation and Water for All
Drs. Alice Bouman-Dentener, Steering Committee Member, Global Water Partnership
Mr. Osward Chanda, Division Manager for Water and Sanitation, East and Southern Africa, African Development Bank
Mr. Johan Gély, Head of the Global Program Water, Swiss Agency of Development and Cooperation
Ambassador Csaba K?rösi, Director for Environment Sustainability, Office of the President, Hungary
Mr. Masahiko Murase, Principal Management and Programme Analyst (Water and Disaster), Division for Sustainable Development, United Nations Department of Economic and Social Affairs (DESA/DSD)
Mr. Koos Wieriks, Councilor to Ministry of Infrastructure and the Environment, Kingdom of the Netherlands
17:25 Summary and wrap-up by moderator