Population Services International / SNV / University of Technology Sydney
Smart Enforcement: the Key to Sustainable Urban Sanitation
Wednesday 31 August | 16.00-17.30 | Room: --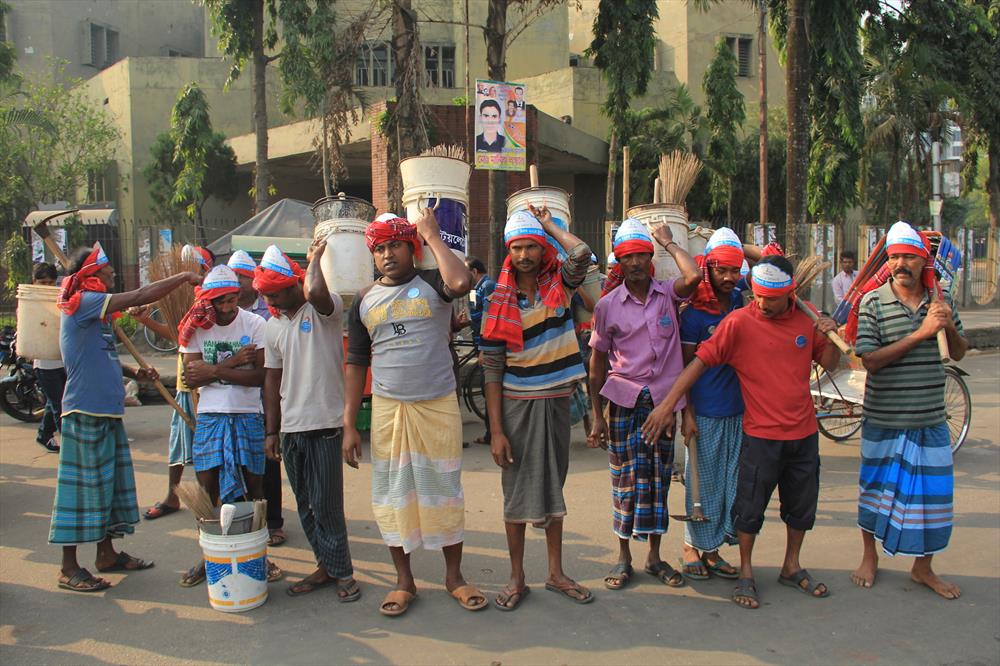 With rapid urbanization and unplanned growth, urban waste water management is rapidly becoming one of the biggest challenges for cities in the developing world today. Millions of people live in unhealthy environments, water bodies are polluted, and drinking water sources under threat. Investment in sewerage is beyond the reach of most cities, and for years to come they will rely on on-site sanitation facilities. The long term success or failure of these depends on the capacity of local governments to enforce minimum standards, including building codes, regulations around landlord responsibilities, discharge norms, and health & safety standards. Unfortunately non-compliance is the accepted status quo in many cities, and few organizations have dared to touch this fundamental issue of good governance. The event will be both informative and engaging: we will use an interactive brainstorming approach to challenge participants to think about enforcement and compliance, and how to make these smart in under-staffed local government contexts. It will use participatory activities based on examples from the field involving regulatory, voluntary, and market-based instruments. It will also include models from other sectors, on regulatory risk differentiation, strategic regulatory investment choices and an emerging tool for smart compliance strategies in urban sanitation.
Programme
16.00 Welcome and polling
Jan-Willem Rosenboom, Sr. Program Officer Water, Sanitation and Hygiene, The Bill & Melinda Gates Foundation.
16.10 Smart Enforcement in Urban Sanitation
Melita Grant, Senior Research Consultant, Institute for Sustainable Futures, University of Technology, Sydney
16.25 Parallel sessions Towards total sanitation in Kampala city: standard development, regulation and enforcement
Najib Lukooya, Environment Manager, Kampala Capital City Authority (KCCA)
A toilet in every compound: improved enforcement of by-laws in urban Ghana
Guy Norman, Head of Evaluation & Research, Water & Sanitation for the Urban Poor (WSUP)
Capacity for compliance: Compliance of national building codes for sanitation facilities in Khulna, Bangladesh
Rajeev Munankami, Programme Manager Bangladesh, SNV Netherlands Development Organisation
Bihar, India, compliance of tanker operators with safe dumping agreements
Sanjay Singh, Associate Director (WASH) Patna, Population Services International (PSI)
17.00 Speed debate smart enforcement
17.20 Closing panel