Past, Present and Future of Rural Sanitation Programs in India
Tuesday 30 August | 14.00-15.30 | Room: NL Pillar Hall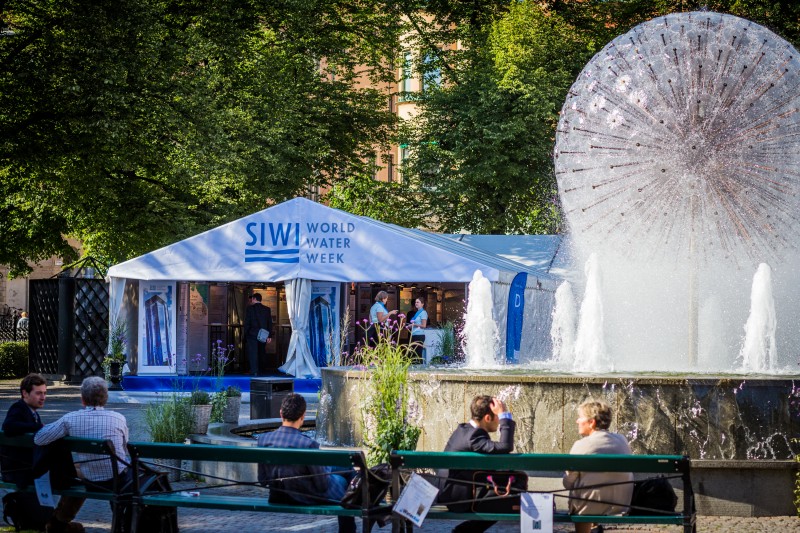 Poor sanitation practices constitute one of the greatest development challenges facing India. About 72% of India's rural residents practice open defecation, and one in every ten deaths is linked to poor sanitation and hygiene.
Rural sanitation has emerged as a political priority in India, as demonstrated by the ambitious national program – the Swachh Bharat Mission (SBM). This event will draw on lessons learned from previous generations of national sanitation programs and focus on the shift needed to meet the SDGs. It will highlight the innovative approaches within SBM - for example, shifting the focus from physical construction of toilets to changing people's behaviors; and using fiscal incentives in measuring outcomes to change how sanitation is delivered at scale and nationally.
The opening presentation will be a 'TedTalk' on why SBM is different and how lessons from previous rural sanitation programs in India and other countries are incorporated into its design. It will highlight the role of Central, State and Local Governments and of development partners and communities to achieve rural sanitation targets. It will bring out how SBM directly addresses the SDG on sanitation. The 'TedTalk' will be followed by short presentations by a panel of experts and discussion.
Programme
14:00 Ted Talk
Senior Government of India Official
14:20 Experiences from the field
State and district level functionaries from Government of India
14:30 Panel discussion
Panellists are representatives from:
the World Bank
BMGF
UNICEF
Government of India
15:00 Q&A
15:30 Close of event