Water and Jobs: the UN World Water Development Report
Monday 29 August | 14.00-15.30 | Room: FH 307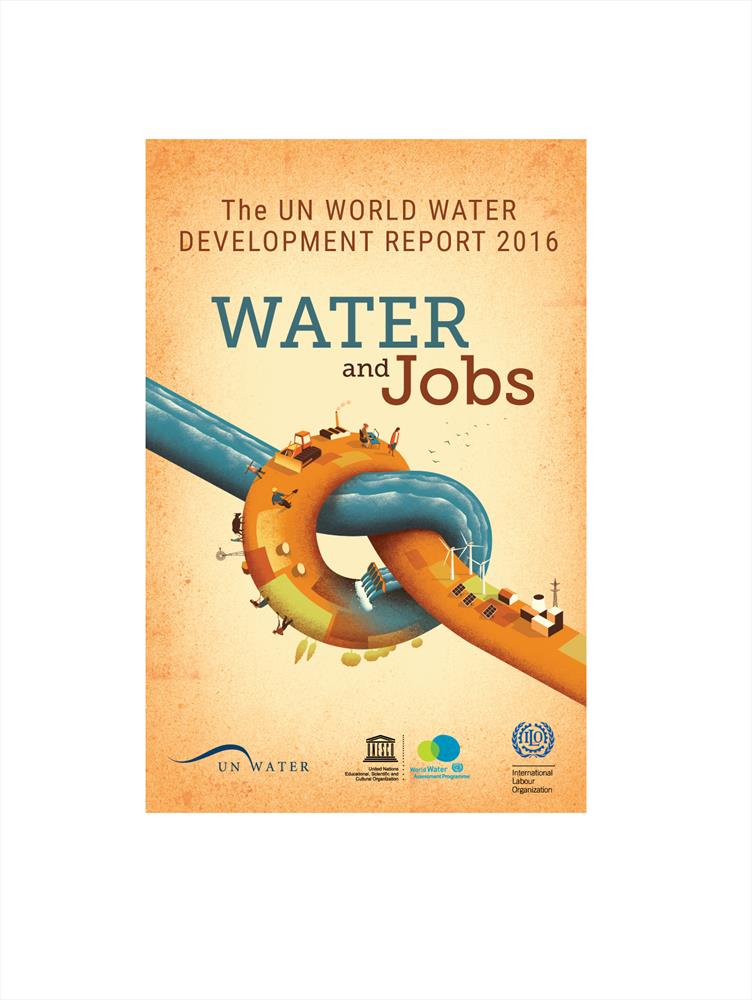 The United Nations World Water Assessment Programme (WWAP) of UNESCO will present the main findings and messages of the United Nations World Water Development Report 2016 (WWDR 2016) focusing on the theme 'Water and Jobs'.
The Report highlights that half of the global workforce is employed in water and natural resource-dependent industries. The WWDR 2016 demonstrates the essential linkages between the management of water and creation of employment opportunities in countries. The Report highlights that sustainable water management is an essential driver of green growth and socio-economic development. In addition, well-functioning water infrastructure and access to safe water and sanitation services improve living standards, expand local economies, and lead to the creation of more decent jobs and greater social inclusion.
Conversely, neglecting water issues runs the risk of imposing serious negative impacts on economies and livelihoods with potentially extremely costly results. Unsustainable management of water and other natural resources can cause severe damages to societies, thus reversing many poverty reduction, job creation and hard-won development gains.
The session aims to inform general public, policy- and decision-makers, that addressing the critical connection between water and jobs through coordinated policies and investments, is prerequisite to sustainable development in developed and developing countries.
Programme
14:00-14:05 Welcome Remarks
Presenter: Carlos Carrión-Crespo, Programme Specialist, ILO

14:05 – 14:25 Presentation of the UN World Water Development Report 2016: "Water and Jobs"
Presenter: Stefan Uhlenbrook, Coordinator, World Water Assessment Programme (UN WWAP, UNESCO)

14:25 – 15:20 Interactive discussion: "Sitting on the hot seats: discussing the Water-Sustainable Development-Jobs Nexus from different perspectives"
The audience is embarked in an engaging and informative discussion using interactive devices and different facilitation techniques. Just relaxed and effective participatory knowledge sharing.

Moderator: Lucilla Minelli, Programme Officer, World Water Assessment Programme (UN WWAP, UNESCO)
Speakers:
• Environment: Karin Lexen, Director, SIWI World Water Week
• Economic/Finance: William Rex, Global Lead, World Bank
• Social: Asma Bachikh, President, World Youth Parliament for Water (WYPW)
• Regional and Gender perspective: Nelson Gomonda, Monitoring and Reporting Project Manager, African Ministers' Council on Water (AMCOW)

15:20 – 15:25 Spread the word! #NoWaterNoJobs

15:25-15:30 Conclusions
Presenter: Joakim Harlin, Vice-Chair, UN-Water