International Water Management Institute / Overseas Development Institute
Options for Water Security: How Should We Decide?
Thursday 01 September | 11.00-12.30 | Room: FH 307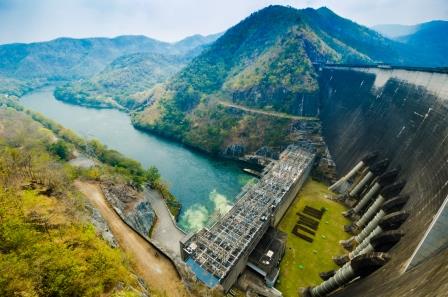 The call for water security has raised many questions over how to achieve it and with what resources. The 'Securing Water, Sustaining Growth' report of 2014 identified the need for further water storage as the common denominator for growth, food, and energy security. It highlighted the complex impacts in river systems as a consequence of barriers to river flow.
Conventional responses to climate impacts on precipitation call for more water storage, yet there are mixed benefits and impacts from these approaches. This session will bring together a wide range of expertise from different organizations to debate the question – how and who should decide our water secure future? The aim of this session is not to re-visit old debates on dams, but to facilitate active discussion between participants and the audience over what strategies exist that will allow us to build sustainable and resilient river basins that can deliver water, energy, and food security, but not at the cost of losing further ecological integrity.
A diverse range of stakeholders will be approached to present their global and regional perspectives, and partners working in the Tana and Volta River basins will guide the debate with key questions, together with audience participation.
Programme
11:00 Opening remarks and presentation on WISE UP
James Dalton, IUCN
11:10 Expert Panel debates based around statement: Water security can only be achieved with massive investments in built infrastructure
Moderator: John Matthews, AGWA
Panelists:
Yasmin Siddiqi, Asian Development Bank
Jan Cassin, Forest Trends
Julien Harou, University of Manchester, U.K.
Razaki Sanoussi, Volta Basin Authority (tbc)
Beatrice Mosello, ODI
Dr. John Rao Nyaoro, HSC, Executive Director, Nile Basin Initiative
Ben Nyamadi – Ghana Irrigation Development Authority (tbc)
11:45 Panel 2: What Strategies exist that allows us to deliver water, energy, and food security, and maintain our ecosystem integrity?
Moderator: Nathanial Matthews, WLE
Panelists:
Matthew McCartney, IWMI Laos
Phil Riddell – Riddell Associates
Canisius Kanangire, Executive Secretary, AMCOW
Eva Abal, Global Change Institute, University of Queensland
Lenka Thamae, Executive Secretary, ORASECOM
Ulrike Pokorski da Cunha, GIZ
Andrew Takawira – GWP-SA
12:10 Audience Questions and Interaction
12:30 Closing remarks