WASH Services in Fragile States: Accountability for sustainable service delivery
Thursday 01 September | 09.00-10.30 | Room: --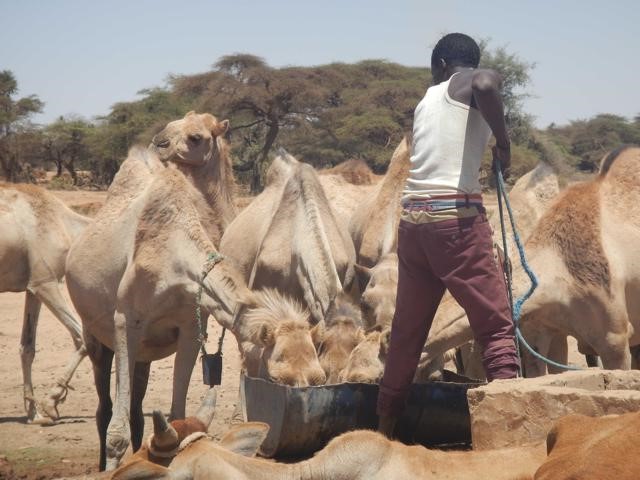 During protracted crisis multiple local coping strategies and external response mechanisms to urgent WASH needs emerge leading to a diverse set of service delivery models. Roles of donor, state, provider and citizen in WASH service delivery are often in flux and the relations among them weak, convoluted and in some cases non-existent.
How can the convoluted accountability mechanisms be realigned to ensure that investment in WASH strengthens – not undermines – the relationship between service delivery and state-building?
This session will examine 2 case studies of WASH service delivery (urban WS Sierra Leone and rural WS in Somalia) with the audience taking up specific roles as citizens, provider, state and donors. Initial speakers will spend 2 minutes introducing the problem they face e.g. the difficulty of supplying water to Freetown residents with a tariff <$0.17 m3. The various audience groupings will then declare who they think is accountable for the problem and what they think should be done to improve service delivery. Each dialogue will run for 15 minutes after which there will be a reflection on the case to analyze the positions taken by each grouping as well as overall reflections on the mechanisms for improving accountability.
Programme
09:00 Welcome and outline of session by moderator
John Sibi Okumu
09:05 Introduction of emergency to development transition case studies
Dominick de Waal, World Bank

09:15 Introduction of the Reference Guide on Accountability and experiences on its application
Cecilia Sharp, UNICEF

09:30 Role play (in two rounds one for Somalia and one for Sierra Leone)
Representative of constituencies government, service providers (formal and informal), citizens and donors (humanitarian and development) give a two minute problem statement of the main concerns from their perspective based on their experience.
The participants in the sessions discuss in groups according to the constituency they choose to join. Using action sheets from the Reference Guide and a summary of the WB report they prepare feedback, through their representative.
The representatives of constituencies present their response to the problem.
10:15 Discussion on accountability in the emergency to development transition
10:30 Close of event