Understanding sustainable sanitation as the cornerstone of sustainable development
Thursday 01 September | 11.00-12.30 | Room: NL Music Hall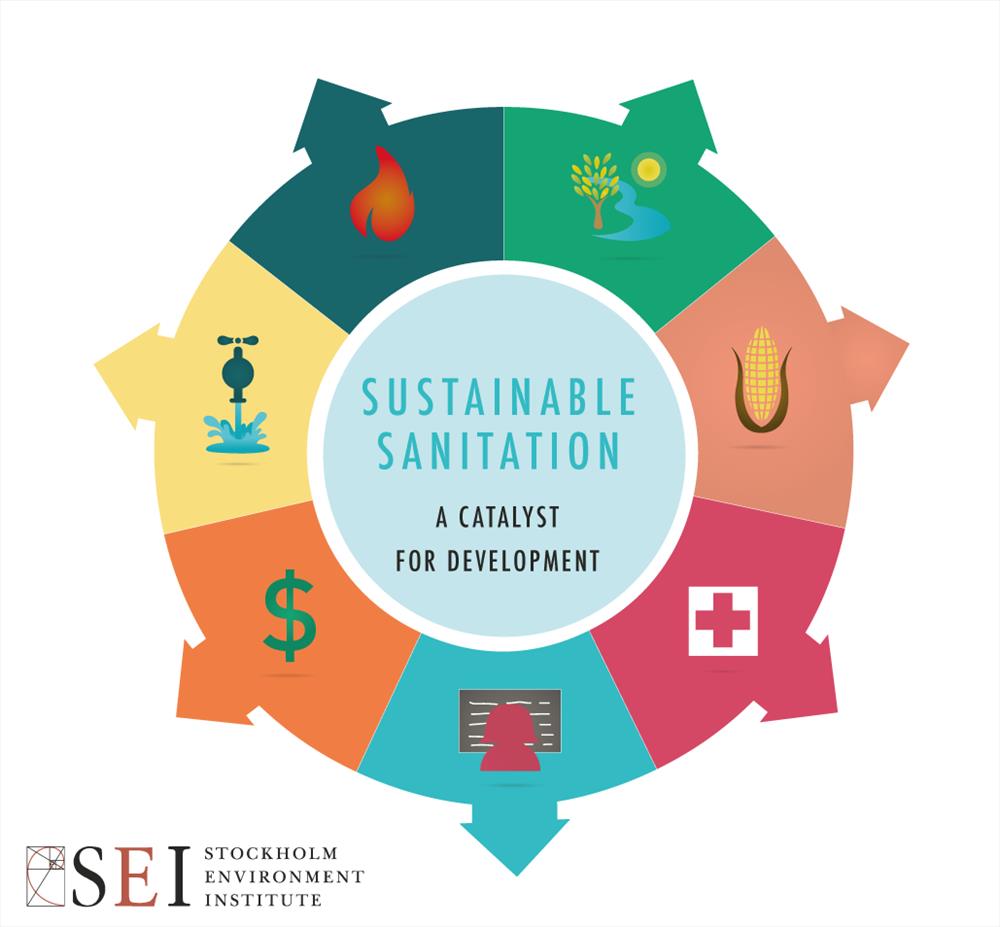 While the sanitation crisis has often been overlooked, sanitation services are essential for promoting health and wellbeing and for protecting increasingly threatened ecosystems from degradation. In addition, sanitation presents opportunities for resource recovery that contribute to jobs, human prosperity and growth as part of the Green Economy.
Despite a renewed focus on sustainable development with the adoption of the global SDG agenda, many sanitation interventions focus only on achieving access and use of a sanitation facility without consideration of broader sustainability issues. This session will bring together experts from a range of disciplines to discuss how sanitation can better contribute to achieving cross-cutting aims. In particular, contributions to targets within the SDG agenda beyond the dedicated water goal will be highlighted.
Presenters involved in food production e.g. insect-based animal feed, clean energy production e.g. biogas, public health promotion, e.g. sanitation safety planning and climate change mitigation will demonstrate sanitation's role as a cornerstone of sustainable development. The event will include short presentations by diverse panelists e.g. aiming to represent different genders, regions, and sectors and time to allow in-depth discussion with the audience on the topic.
Programme
09:00 Introduction and welcome
09:05 Aims of session and contributions of sustainable sanitation across the SDGs
Sarah Dickin, SEI
09:15 Moderated panel and discussion with food production and health focus
Moderator: Arne Panesar, GIZ/SuSanA
Panelists:
- Sanitation technologies for improved food production
Björn Vinnerås, Swedish University of Agricultural Sciences
- Understanding health risks through sanitation safety planning
Kate Medlicott, WHO
09:45 Moderated panel and discussion with energy and jobs focus
Moderator: Arne Panesar, GIZ/SuSanA
- Incentivizing participation along the sanitation value chain through our micro-franchise model and providing a valuable market for waste-derived end-products
Sanergy
- From Waste to Clean Energy. SNV Biogas experiences in promoting reuse for clean energy generation
Miguel Angel Mendez, Country Director, SNV Vietnam
- Sustainable Sanitation in the context of donor priorities
Ana Gren, SIDA
10:15 Implications and real-life barriers: A worms eye view - sanitation policy challenges
Stanley Liphadzi, Water Research Commission
10:25 Way forward and conclusions, the role of monitoring SDGs across all goal 6 targets and linkages to other goals