Global Partnership for Social Accountability / Kenya Water and Sanitation Civil Societies Network / U4 Anti-Corruption Resource Centre / Water Witness International
Secure Water, Empowered Citizens: The Essential Role of Social Accountability
Monday 29 August | 14.00-15.30 | Room: NL Pillar Hall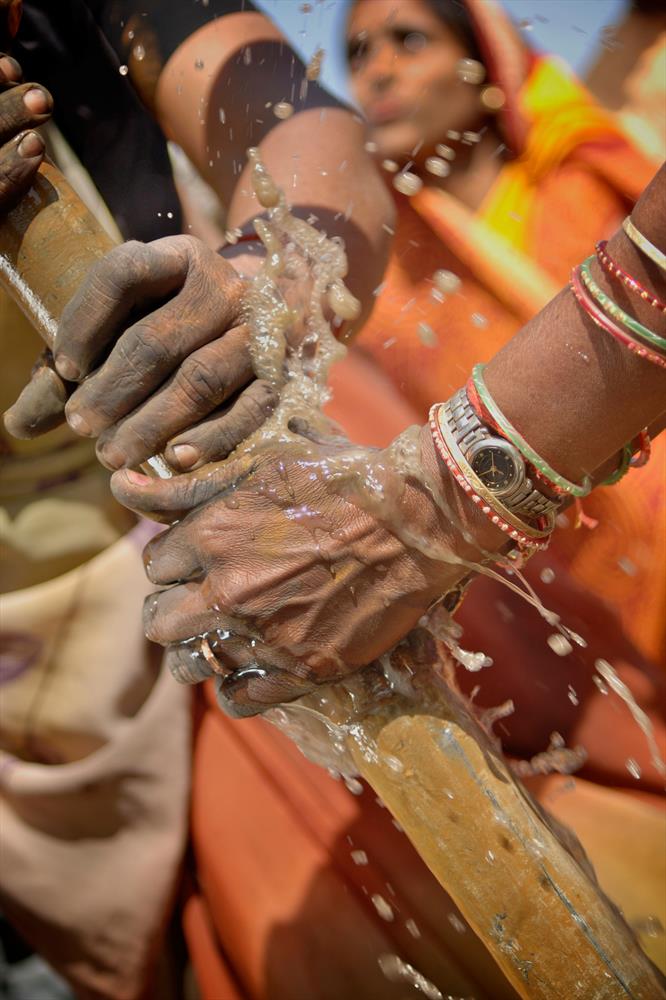 Truly inclusive growth will transform stakeholder relationships and enable "beneficiaries" to become actors taking a seat at the table alongside government institutions, service providers and other water users in decision-making about water. This will be essential as global efforts to achieve the SDGs must balance opportunities for economic growth, rising demands for water and the challenges of climate change with dramatically increased WASH provision, water-secure livelihoods and protected ecosystems.
Breaking with traditional supply-side interventions, social accountability mechanisms promote citizens voice to trigger responsive actions from governments and service providers who have the duty to manage water resources and fulfill the human rights to water and sanitation. These mechanisms encompass transparency tools like citizen's charters and right to information legislation; monitoring and evaluation, like expenditure tracking, report cards, social auditing and action research; and participatory mechanisms, including community-based WRM, and activation of water tenure, legal duties and entitlements.
This session brings together practitioners, beneficiaries and government duty-bearers to share evidence from social accountability initiatives in Africa and Asia. Triangulating these experiences with preliminary research findings and evidence from other sectors, participants will discuss how social accountability can contribute to water security and improving services; and develop recommendations for effective upscaling.
Programme
*This event has been livestreamed. It's avaiable to watch & download on demand at SIWI Media Hub.
14:00 Welcome & introduction
Moderation: Ken Caplan, Partnerships in Practice
14:05 Case studies: How does social accountability work in practice and what have learned?
Activating water security with communities in Tanzania (Ms. Pendo Hyera, Shahidi wa Maji)
Local service delivery in Tajikistan (Ms. Jola Miziniak, Oxfam GB)
Combining WASH services and water security planning in Burkina Faso (Mr. Lucien Damiba, WaterAid)
14:35 Key note speech: Social accountability in the water sector – a review of knowledge, practice and future priorities.
Mr. Nick Hepworth, Water Witness International
14:50 Fishbowl Discussion
Debate on the keynote statement: Social accountability is an essential mechanism which must be strengthened and scaled to drive delivery of SDG 6 on water.
Further guiding questions for discussion:
What exactly can social accountability contribute to reaching the water-related SDGs?
What challenges need to be overcome to ensure that social accountability fully delivers on its exciting potential?
Starting discussants:
Mr. Nils Taxell, U4
Mr. Samson Shivaji, KEWASNET
Mr Abderrazak Souissi, Ministry of Agriculture, Water Rescources and Fisheries, Tunisia
Ms. Lotte Feuerstein, Water Integrity Network