SWA: Contributing to the Follow-up and Review of SDG 6
Sunday 28 August | 14.00-15.30 | Room: NL Pillar Hall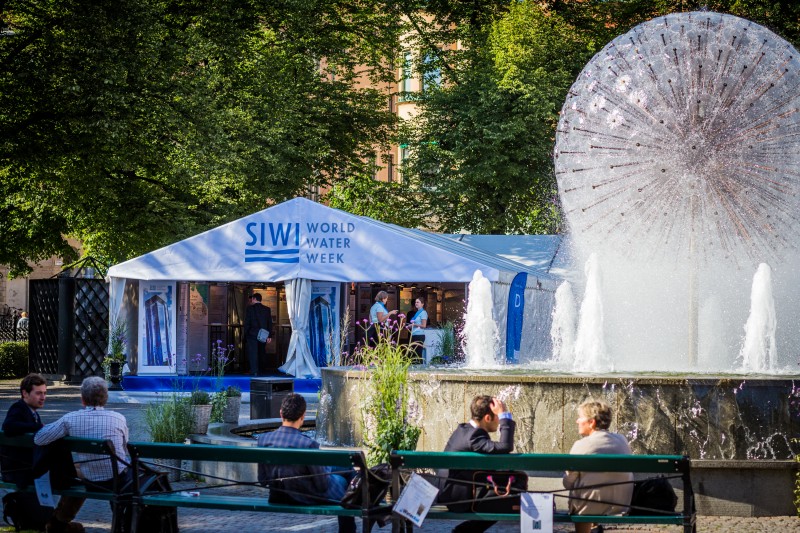 Sanitation and Water for All (SWA) will host a multi-stakeholder dialogue on the Follow-up and Review process for Goal 6.
The event will provide an opportunity for discussion about the ways that SWA, as a partnership and through its partners, can contribute to the Follow-up and Review of the sanitation, water and hygiene-related targets of Goal 6 of the SDGs, and related targets of other SDGs.
This event will provide an opportunity to discuss Follow-up and Review of progress on issues such as the elimination of inequalities in access to water and sanitation. SWA partners will present their understanding of the "Collaborative Behaviours" being promoted by SWA to increase development effectiveness in the water, sanitation and hygiene sector, how these will be monitored, and how they relate to the Follow-up and Review process.
SWA partners, together with other water sector bodies and networks, will also present possible collaborative frameworks for the Follow-up and Review of the entirety of Goal 6.
Speakers will be drawn from SWA's Partners, including Ministers from country Partners, and senior representatives of donor agencies, civil society, and research and learning institutions.
Programme
Agenda
14:00 Call to order: Welcome and opening remarks - Amanda Marlin, Coordinator, SWA Secretariat
14:10: Keynote address - H.E. Mr. Motuma Mukassa, Minister for Water, Irrigation and Electricity, Government of Ethiopia
14:25 Panel Discussion - Moderated by Bruce Gordon, Coordinator of Water, Sanitation, Hygiene and Health, World Health Organization
Hon. Eng. Gerson Hosea Lwenge, Minister of Water and Irrigation of the United Republic of Tanzania
Ms. Jyoti Shukla – Senior Manager, Water and Sanitation Program (WSP), World Bank Global Water Practice
Mr. Sanjay Banka – Steering Committee Member of the Private Sector Constituency of SWA; Banka BioLoo Pvt Ltd
Mr. Thilo Panzerbieter – Executive Director, German Toilet Organisation and one of the CSO representatives at the Steering Committee.
Q and A with audience
15:25 Closing Remarks