Financing water security for economic growth
Wednesday 31 August | 14.00-15.30 | Room: M2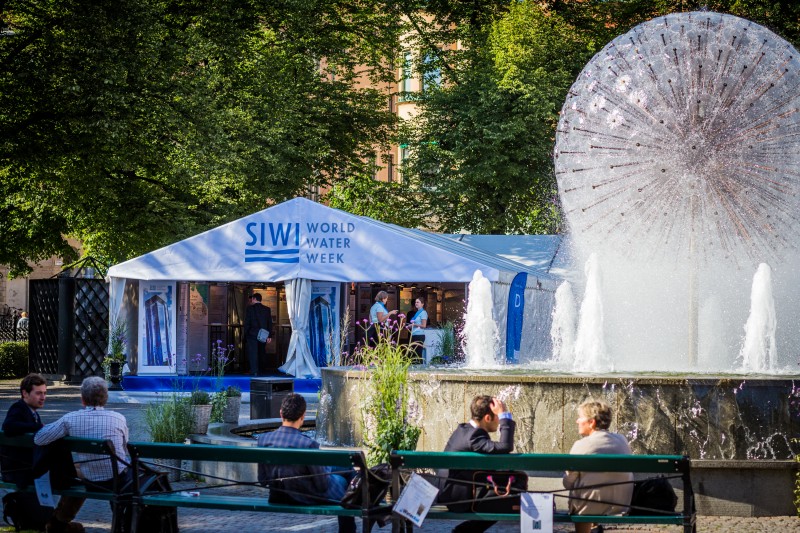 The Global Risks Report 2016, published by World Economic Forum, puts water crises at the top of global risks for the coming decade. Latest CDP survey shows also that almost two-thirds of responding companies report exposure to water risk, with reported financial impacts in 2015 totalling more than US$2.5 billion. Water insecurity due to resources scarcity and degradation, ageing or insufficient infrastructure and poor management affect people, economic activities and the environment.
The objective of the event is to exchange with resilient communities, water service providers as well as international policy organisations in view of understanding the impact of water-related risks on economic growth and identifying areas of support for water security.
About the European Investment Bank : The European Investment Bank (EIB) has been one of the largest investors to the global water sector to date with more than EUR 60bn of loan and equity supporting over 1300 water projects in the world. Over the past five years, the EIB has signed loans for EUR 16.9bn; this supported investment of more than EUR 50bn.
Programme
14:00 Introduction
Thomas Van Gilst, Head of Water Management, European Investment Bank.
14:05 Water security, a risk for economic growth
Cate Lamb, Head of Water, CDP
14:20 Ensuring water security for communities and industries, shared international experiences
Chloé Simeha , Head of EU Public Affairs, Suez Environnement
14:35 Financing water security: European Investment Bank's perspective
Harald Scholzel, Deputy Technical Adviser, European Investment Bank
14:50 Water security and the Gaza Desalination Project
Rebhi El Sheikh, Deputy Head, Palestinian Water Authority
15:05 Panel Discussion