Closing Plenary: Water for Sustainable Growth
Friday 02 September | 09.00-12.00 | Room: NL Auditorium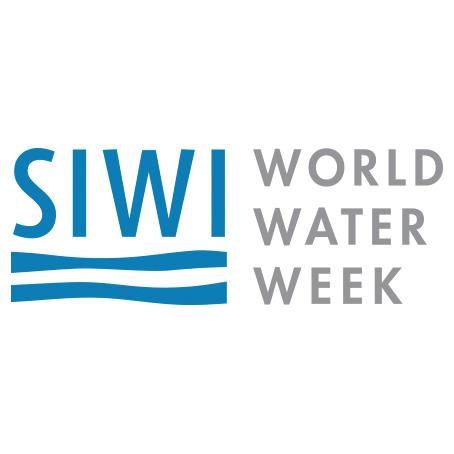 The Closing session of the World Water Week is the time where we, together with colleagues and distinguish guests sum up the events and discussions that take place during the week.
You will get to hear key reflections from our Key Collaborative Partners, our Scientific Programme Committee and the interregional dialogues. Listen to our excellent teams of rapporteurs sum up and discuss their main take aways from the week and all the 130 sessions.
The Closing session is also where we look ahead to the upcoming year and the processes that this entails and towards the 2017 World Water Week.
Programme
09:00 Welcome address
Mr. Torgny Holmgren, Executive Director, SIWI
09:10 At the confluence of global policy - why water must matter in the implementation of Agenda 2030 and the Paris Agreement
Dr. Abdeladim LHafi, High Commissioner for the COP22, High Commissioner for Water, Forestry and Fight Against Desertification, Morocco
09:25 Reflections from the Interregional dialogues
Mr. Pablo Bereciartua, Argentinas Undersecretary for Water Resources
09:35 Overarching conclusions from seminars
Dr. Torkil Jønch Clausen, Chair, Scientific Programme Committee of the World Water Week
09:50 Best Workshop Poster Award
Dr. Robert Bos, Scientific Programme Committee, World Water Week
- Winner 2016: Managing Extremes: Sustainable Planning for Water Resources in San Diego
by Frederik Borowski, Thomas Eltner, Philip Kruse, Moritz Niermann, Tanja Schnittfinke and Teresa Sprague, Technical University Dortmund, Faculty of Spatial Planning
10:00 Coffee Break
10:25 Water wise innovations for sustainable consumption and production
Ms. Karolina Skog, Minister for the Environment, Sweden
10:35 Reporting Back Panel from Rapporteurs team
Moderator: Ms. Tess Riley, The Guardian
11:25 Key Reflections from the 2016 World Water Week
Ms. Karin Lexén, Director, World Water Week, International Policy and Prizes, SIWI
Mr. Anthony Cox, Deputy Director, Environment Directorate, OECD
Mr. Dhesigen Naidoo, CEO, Water Research Commission
Mr. Anders Berntell, Executive Director, 2030 Water Resources Group
11:50 Closing remarks
Mr. Torgny Holmgren, Executive Director, SIWI
11:55 World Water Week 2016 in pictures
12:00 End of Session