Opening Plenary
Monday 29 August | 09.30-12.15 | Room: FH Congress Hall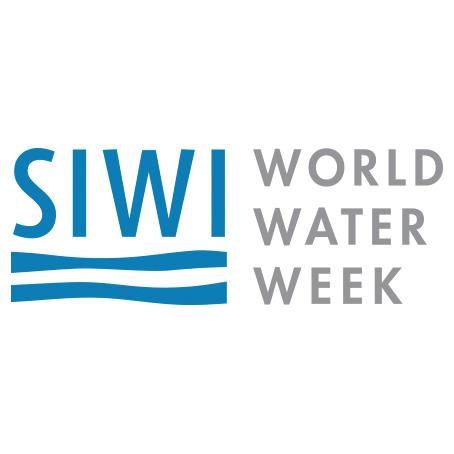 *This event will be livestreamed and also will be available on demand. Also, there will be live screening at room FH 202, 300 and 307.
Sustainable growth depends on water security attained through wise water resources management. Water underpins development and growth, and is deeply embedded in most economic activities. However population increase, urbanization, industrial activities, along with changing consumption patterns is putting considerable pressure on the availability and quality of water resources. Many parts of the world are facing increased water stress and a simultaneous increase in the freshwater demand.
Ensuring sustainable growth will demand a shift in how we plan, invest, produce and consume. Countries need to align their growth trajectories to include sustainable water resources allocation, internalizing social and environmental costs in the economic growth models. New policies and progressive approaches, for example a focus on green jobs and on a circular economy are required.
The 2016 World Water Week will address sustainable growth through the lens of inclusiveness, equity and shared benefits. It is our intention that the Opening Plenary will inspire delegates to reflect over sustainable growth as a concept and practice.
Programme
09:30 Opening plenary starts
09:35 Moderator's introduction
Ms. Karin Lexén, Director World Water Week, International Policy and Prizes, Stockholm International Water Institute
09:40 Welcome to World Water Week 2016
Mr. Torgny Holmgren, Executive Director, Stockholm International Water Institute
09:50 Welcome to Stockholm
Ms. Karin Wanngård, Mayor of Stockholm
10:00 Perspectives on Water for Sustainable Growth
10:05 The Great Value of Water
H.E. Margot Wallström, Minister for Foreign Affairs Sweden
10:20 Water, Growth and Finance: Getting down to Business
Mr. Angel Gurría, Secretary-General OECD
10:35 Mainstreaming Water in the Global Climate Agenda
H.E. Ms. Charafat Afailal, Minister Delegate to the Minister of Energy, Mining, Water and the Environment, for Water, Morocco
10:40 Laureate's Lecture
Stockholm Water Prize Laureate 2016 Professor Joan Rose,
Michigan State University, USA
10:55 Music
11:00 High Level Panel on Water Wise Implementation and Innovation – Building Blocks for Sustainable Growth
Ms. Naina Lal Kidwai, Chairman - FICCI Water Mission, Chair - India Sanitation Coalition
H.E. Cardinal Peter Kodwo Appiah Turkson, President of the Pontifical Council for Justice and Peace, Vatican
Ms. Charlotte Petri-Gornitzka, Director General, Swedish International Development Cooperation Agency
Professor Kevin Chika Urama, Senior Advisor to the President of the African Development Bank
Ms. Claire Reid, Chief Impact Officer and Founder of Reel Gardening and Winner of Stockholm Junior Water Prize 2003
Moderator: Ms. Eliza Anyangwe, Writer and commissioning editor, the Guardian
12:15 Opening plenary ends