International Water Management Institute
Securing Asia's water future: the Asian Water Development Outlook 2016
Tuesday 30 August | 09.00-10.30 | Room: FH 202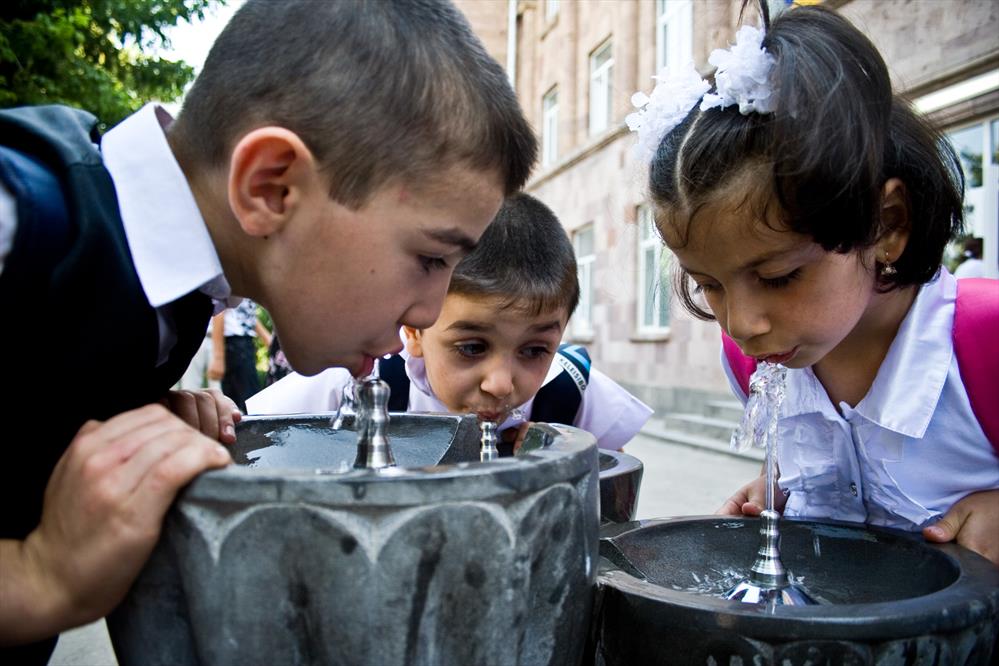 Competing demands for finite water resources in Asia are compounded by climate change. These increasing challenges threaten the livelihoods of billions of people – especially the urban population.
Estimates for Asia predict an increase of 65% in industrial water use, 30% in domestic use, and 5% in agriculture use by 2030. This illustrates the growing and acute competition among the principal water consumers. The 2030 Water Resources Group has estimated the gap between demand and supply will be 40% by 2030.
The Eye on Asia Day will present efforts to quantify the links between water for cities, energy and agriculture and implement suitable innovative technologies and approaches for improved water and energy productivity.
This event will present an overview of the water security status of the Asia Pacific Region based on the outcomes of the study on Water Futures and Solutions by the International Institute for Applied Systems Analysis. ADB will also launch, present the findings and deliver policy recommendations of the 2016 Asian Water Development Outlook, which provides a comprehensive quantitative view of water security in the countries of Asia and the Pacific.
Programme
Stockholm International Water Week Programme for Eye on Asia Day - Innovating for a Water Secure Asia 30-31 August 2016
Session 1: EYE ON ASIA: Securing Asia's Water Future
09:00 Introduction of Session
Ms. Yasmin Siddiqi, Principal Water Resources Specialist, Sector Advisory Services Division, Sustainable Development and Climate Change Department, ADB
09:05 Launching of AWDO 2016
Vice President Bambang Susanto, Vice President (Knowledge Management and Sustainable Development), ADB
09:15 Water Babble – A Discussion on Managing Water Security in a Changing Asia
Lead: Mr. Ravi Narayanan, Chair Asia Pacific Water Forum
Discussants:
Mark Pascoe, Chief Executive Officer, International Water Center;
Representative from International Water Management Institute;
Dr. Fu Sun, Asia Pacific Center for Water Security, Tshinghua University;
Eelco van Beek, Global Water Partnership Technical Advisor
09:30 Introduction of Alternative Approaches to Assess Water Security
Ms. Yasmin Siddiqi
Alternative Approaches to Water Security Assessment
09:35 REACH
Dr. Katrina Charles, University of Oxford (tbc)
09:42 WWF
Mr. Stuart Orr, WWF International (tbc)
09:49 OECD
Ms. Aziza Akhmouch, Water Governance Program, OECD (tbc)
09:56 IIASA
Mr. Simon Langan, International Institute for Applied Systems Analysis (IIASA)
10:03 Government of People's Republic of China
10:10 Panel Discussion
Moderated by Mr. Ravi Narayanan, Chairman, APWF Governing Council.
Panelists:
10:25 Summary & Wrap-up
Mr. Ravi Narayanan, Chairman, APWF Governing Council